Top Five New Songs Added to Broadway Musical Revivals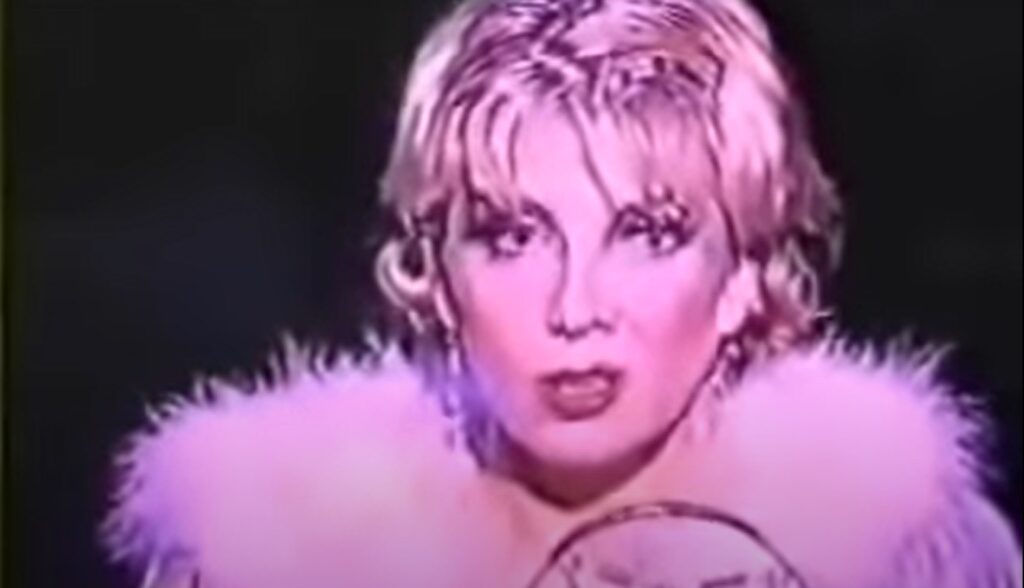 Today, we count down the top five new songs added to Broadway musical revivals (not counting songs written for film adaptations that were later added to the stage revival because they were such popular parts of the film).
This is Top Five, where I rank certain pieces of pop culture.
Generally speaking, when you do a revival of a Broadway musical, it is because the original was so good that you think it will do well again, and as a result, generally speaking, the songs remain the same. However, there are two notable instances when the revivals will include new songs. One is when the film adaptation of the musical has new songs written for the film (this is standard nowadays, as this way, the movie musical can garner an Academy Award for Best Original Song) and they become so popular that the revival works them into the show (Grease being the most famous example of this, with three of the show's most famous songs being written for the movie, specifically "Grease," "Hopelessly Devoted to You" and "You're the One That I Want," and eventually they were worked into one of the show's revivals on Broadway) and the other is when the songwriters add a song that was cut or they wrote for another musical and thought it would work better for this (sometimes, this song written for another musical will be added to the famous musical in its film adaptation, but that's obviously different than writing a new song for the film), and so it was added to the revival. Sometimes, the added songs become staples and are used in all other revivals from that point forward. Here are my picks for the top five new songs added to Broadway musical revivals.
HONORABLE MENTIONS: I try not to do Honorable Mentions, but I just thought I should note that the 2010 Promises, Promises revival just threw in a couple of unrelated Burt Bacharach hit songs despite them not having anything to do with the musical. "I Say A Little Prayer" and "A House is Not a Home" are both outstanding songs, but come on, dudes, they're clearly just crammed in there willy nilly. I'm not counting them, but they're so famous I figured I should at least acknowledge them.
5. "My New Philosophy"
When You're a Good Man, Charlie Brown got a 1999 Broadway revival, Andrew Lippa wrote three new songs, and one of them, "My New Philosophy," was so good that it made Kristen Chenoweth a star (and won her a Tony in the process).
https://www.youtube.com/watch?v=2ix8TfqtNis
4. "It's De-Lovely"
These songs are all so good, it seems unfair to actually rank them, but I'm in too deep, man! Okay, next up is "It's De-Lovely," which was written by Cole Porter for the 1936 Broadway musical, Red Hot and Blue, but when his 1934 smash hit, Anything Goes, was adapted into a film, the song was added to the film and, as a result, it has been used as part of the Broadway revivals of Anything Goes ever since…
3. "An Old Fashioned Wedding"
Despite living until he was 101, Irving Berlin retired from songwriting in his early 1970s in the 1960s, but he wrote one last song, the brilliant counterpoint song (Berlin loved counterpoint songs, duets where the two singers sing different lines at the same time as each other, layering the vocals over each other as an almost dueling effect, having written 15 such songs over his career), "An Old Fashioned Wedding," for the 1966 revival of Annie Get Your Gun.
This might not have been the ABSOLUTE last song Berlin wrote, but it was the last new song of his to appear in a stage musical.
2. "Marry Me a Little"
The great Stephen Sondheim cut the wonderful song, "Marry Me a Little," from the original production of his smash hit musical, Company, but it was clear that the song was a good tune. In fact, I once did a legend about how Hal Prince had the song "officially" recorded as a Christmas present for his wife. In any event, again, the song is REALLY good, so it was later used as the title track of an Off-Broadway musical consisting only of songs that Sondheim cut from his various musicals.
In 1995, Company was revived, and the song returned and it's been a constant part of Company ever since…
As an aside, another brilliant song on that "cut Sondheim songs" musical was "There Won't Be Trumpets," cut from Sondheim's 1964 musical flop, Anyone Can Whistle, but the trick there is that Anyone Can Whistle has never actually been revived on Broadway, so it's not eligible for this list (it'd probably have squeezed out "My New Philosophy" had it been eligible)…
1. "Maybe This Time"
The brilliant team of John Kander and Fred Ebb wrote "Maybe This Time" for an unfinished musical called Golden Gate that would have starred Kaye Ballard. That was years before Cabaret. The song had been recorded a few other times (including one particularly interesting version I'll mention in the future) and then it was added to the hit 1972 film adaptation of Cabaret and it was clear since the 1998 revival that it was never NOT going to be part of the show again (another great song, "Mein Herr," was written specifically for the film).
Okay, those are my picks! Agree? Disagree? Let me know! This one is tricky, so I very well could have missed a great example that I'd gladly later edit into the list.