Top Five Cindy Williams Episodes of Laverne and Shirley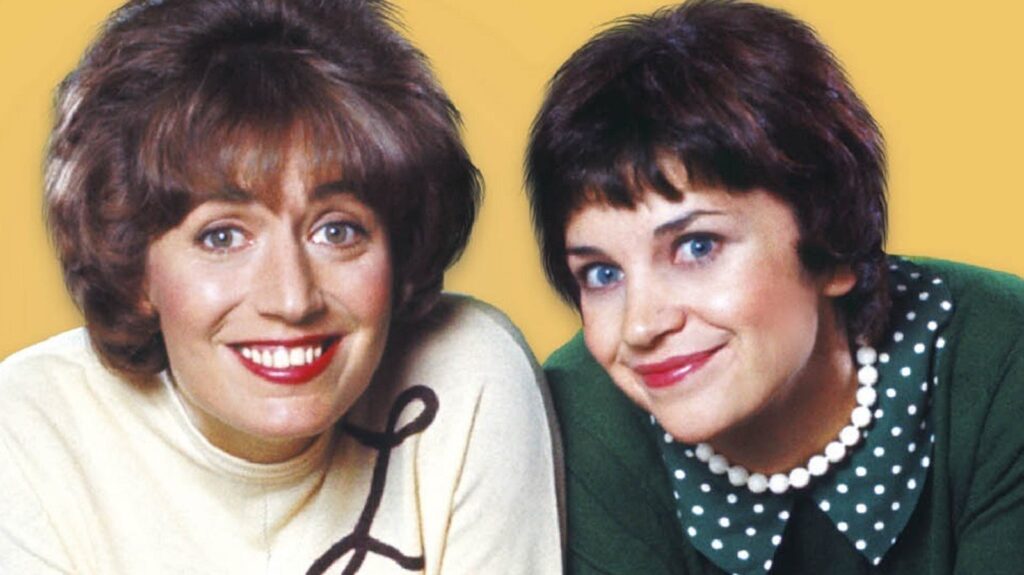 Today, we count down the top five Cindy Williams episodes of Laverne and Shirley
This is Top Five, where I rank certain pieces of pop culture.
Cindy Williams, one half of the iconic duo of Laverne and Shirley, with Penny Marshall, passed away last week. Here's my picks for the best episodes of Laverne and Shirley, in terms of how much they showed off Williams.
Laverne and Shirley was an interesting series in that both Williams and Marshall essentially had the Lucy role from I Love Lucy. They were both wacky and did plenty of over-the-top comedy. However, between the two, Marshall was both A. clearly the star of the show (it didn't help that her brother, Garry Marshall, was in charge of the series), and B. even WACKIER than Williams. Then the show brought in Michael McKean and David Lander as Lenny and Squiggy, and those two guys were both A. quite popular and B. even MORE over-the-top than Marshall's Laverne. So now Williams' Shirley, who was, by any NORMAL sitcom standard, would be considered and over-the-top physical comedian right out of an episode of I Love Lucy, ended up becoming, by default, the straight woman to the even WACKIER antics of Laverne and, to a lesser extent, Lenny and Squiggy. Williams had a great deal of range, and that range (plus, again, the fact that the show was more of a starring vehicle for Marshall than for Williams) led to her taking on the straight woman attributes in the peculiar dynamic that was Laverne and Shirley while, of course, still being wacky on her own. So that's a bit of a problem when it comes to picking out spotlight episodes for Williams, since typically when she would get a spotlight, Marshall would get an even BIGGER spotlight.
With that in mind, then, here are the five episodes I think best spotlighted Williams (note that, like a lot of shows, the best Laverne and Shirley episodes were the early ones, so almost all of these episodes are from Season 2).
5. Steppin' Out (Season 2, Episode 16)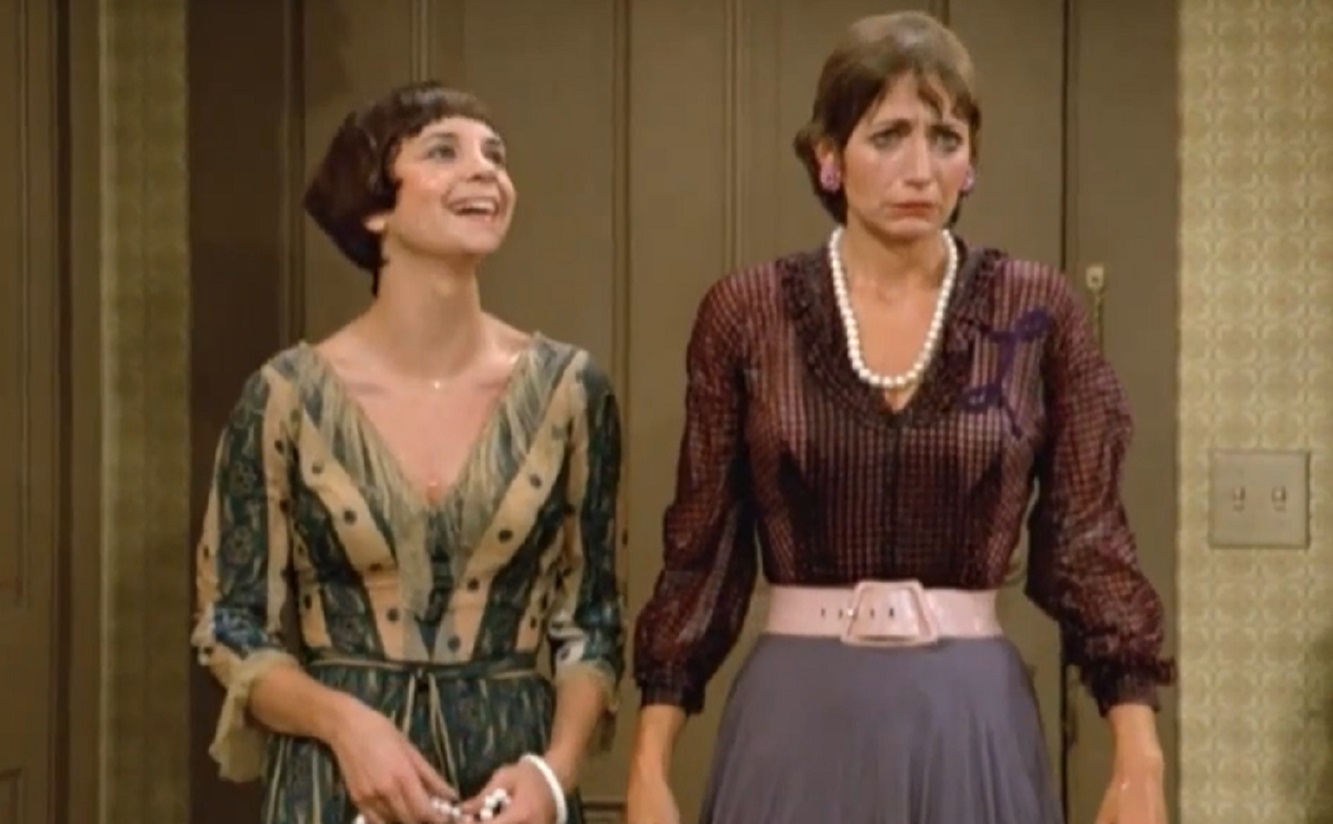 This was a very tough call. Ultimately, it was between this one and an episode just two episodes earlier, "Guinea Pigs" (Season 2, Episode 14)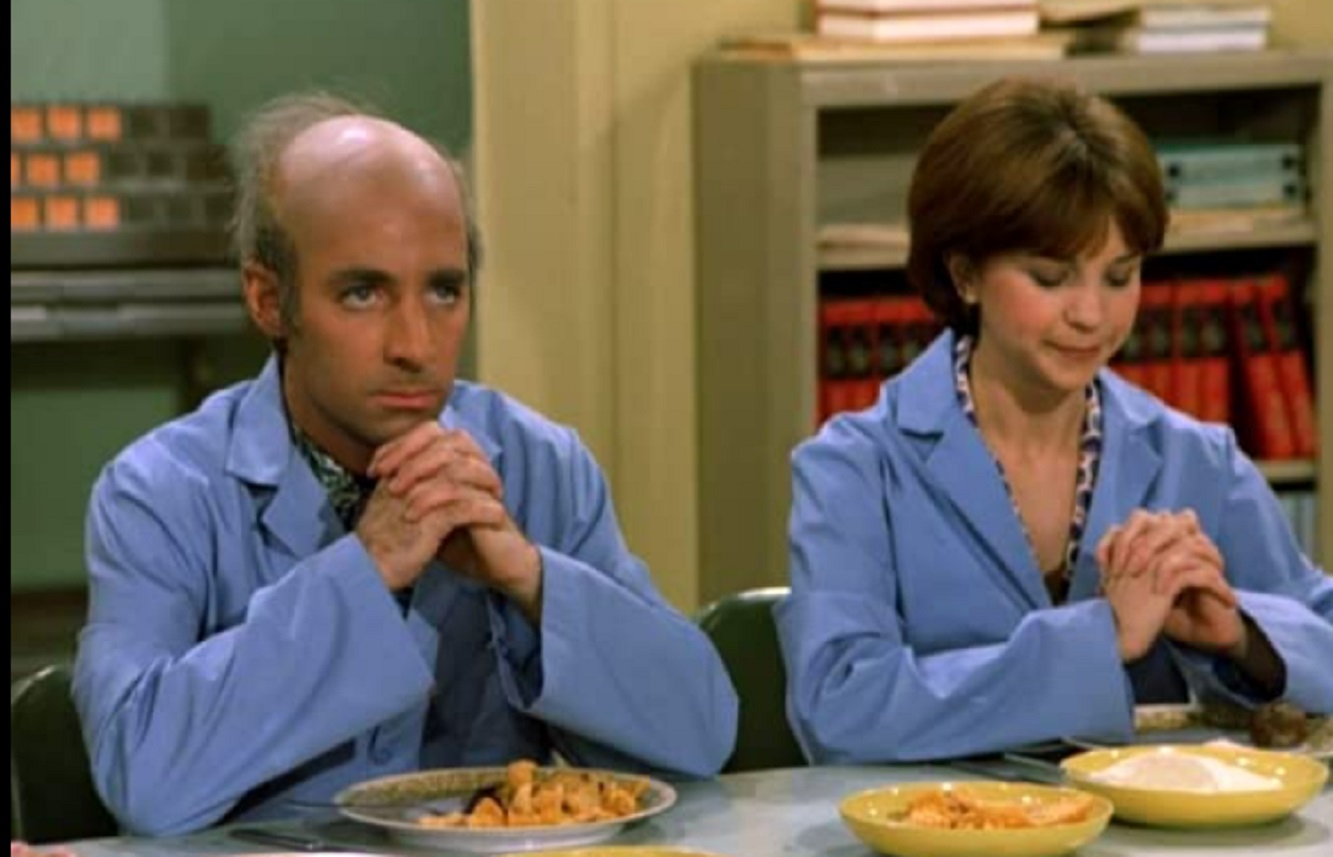 "Guinea Pigs" has more solo Shirley gags than normal, in a very good and wacky episode (the girls and Lenny and Squiggy volunteer as test subjects for some cash. Hilarity ensues. Harry Shearer is a great scene partner for Williams as a guest star), while "Steppin' Out" has less Shirley-centric scenes, but is the far superior episode.
In the end, I gotta go with "Steppin' Out," one of the best episodes the series ever did. It's very much in the mold of something you'd see on Seinfeld decades later and, to be frank, Laverne and Shirley episodes rarely lived up to that quality level (The Emmys are certainly not the end all and be all, but the fact that the series was nominated for a single Emmy over eight seasons, and it was for costuming, says a whole lot). Laverne and Shirley are dressing up for dates with some well-to-do guys (with the girls celebrating finally dating someone other than the guys they work with), but the apartment nearby catches fire and in all of the chaos, the girls have a very hard time getting ready for their dates. It's basically a bottle episode, and Williams gets a rare amount of equal spotlight with Marshall in the hijinks.
4. "Buddy, Can You Spare a Father?" (Season 2, Episode 17 )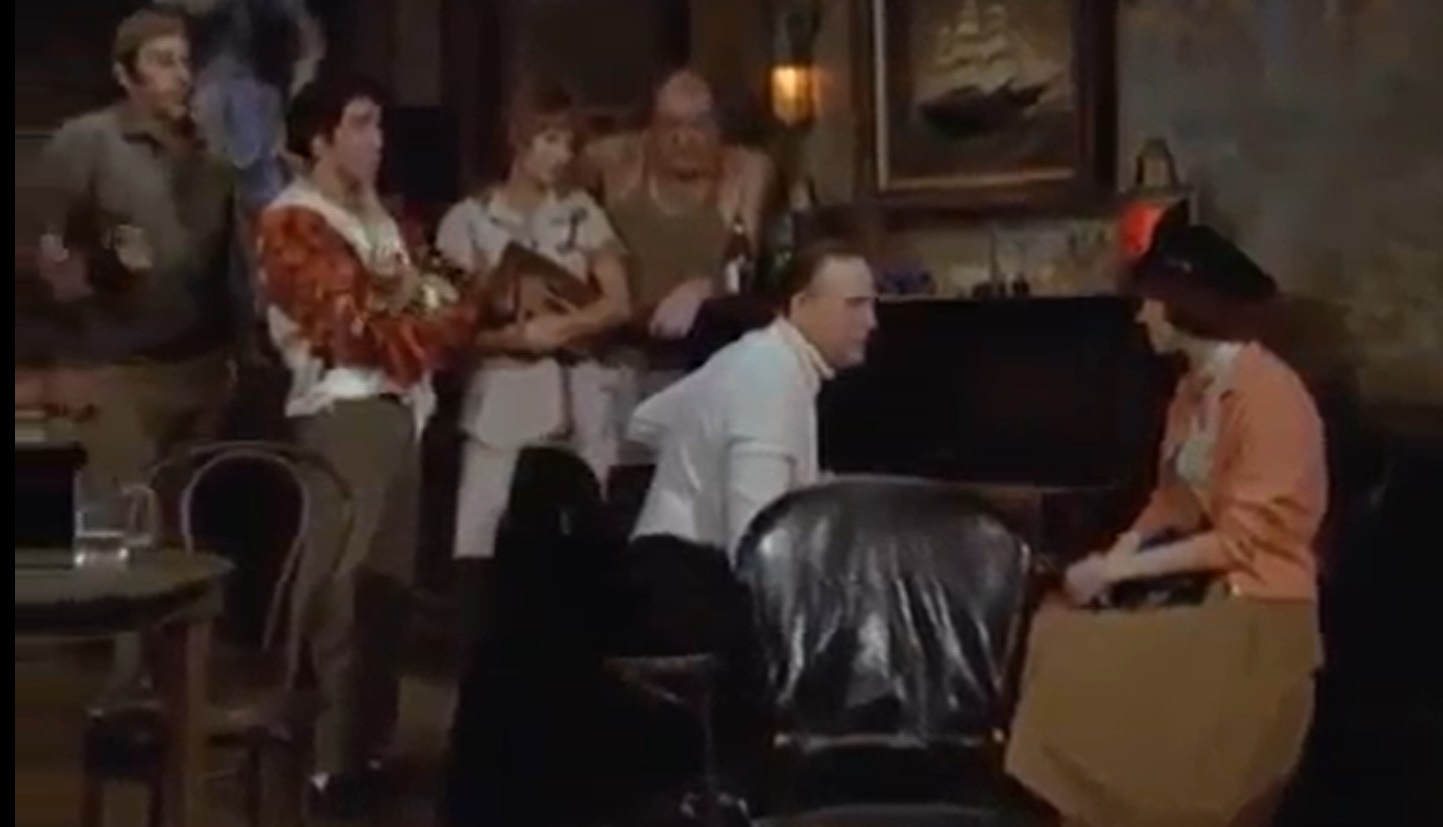 For the most part, Laverne and Shirley avoided sentimentality or "serious" episodes (there's a famous one with Ted Danson that is very much an atypical episode of the series), but this Season 2 episode edged into that territory, but I think pulled back JUST enough to not really hit that sort of thing.
In the episode, Shirley is disappointed because her drunk of a father blew off a visit with her again, so she hunts him down at a bar, and they all get involved in a bar brawl. In the end, her dad (played by Scott Brady, in his only appearance as Jack Feeny) doesn't even really pretend to act like he's ever going to change, but Shirley loves him anyways. He then serenades her at the end of the episode, as she wears his cap. It's a nice dramatic performance by Williams.
3. "Supermarket Sweep" (Season 4, Episode 17)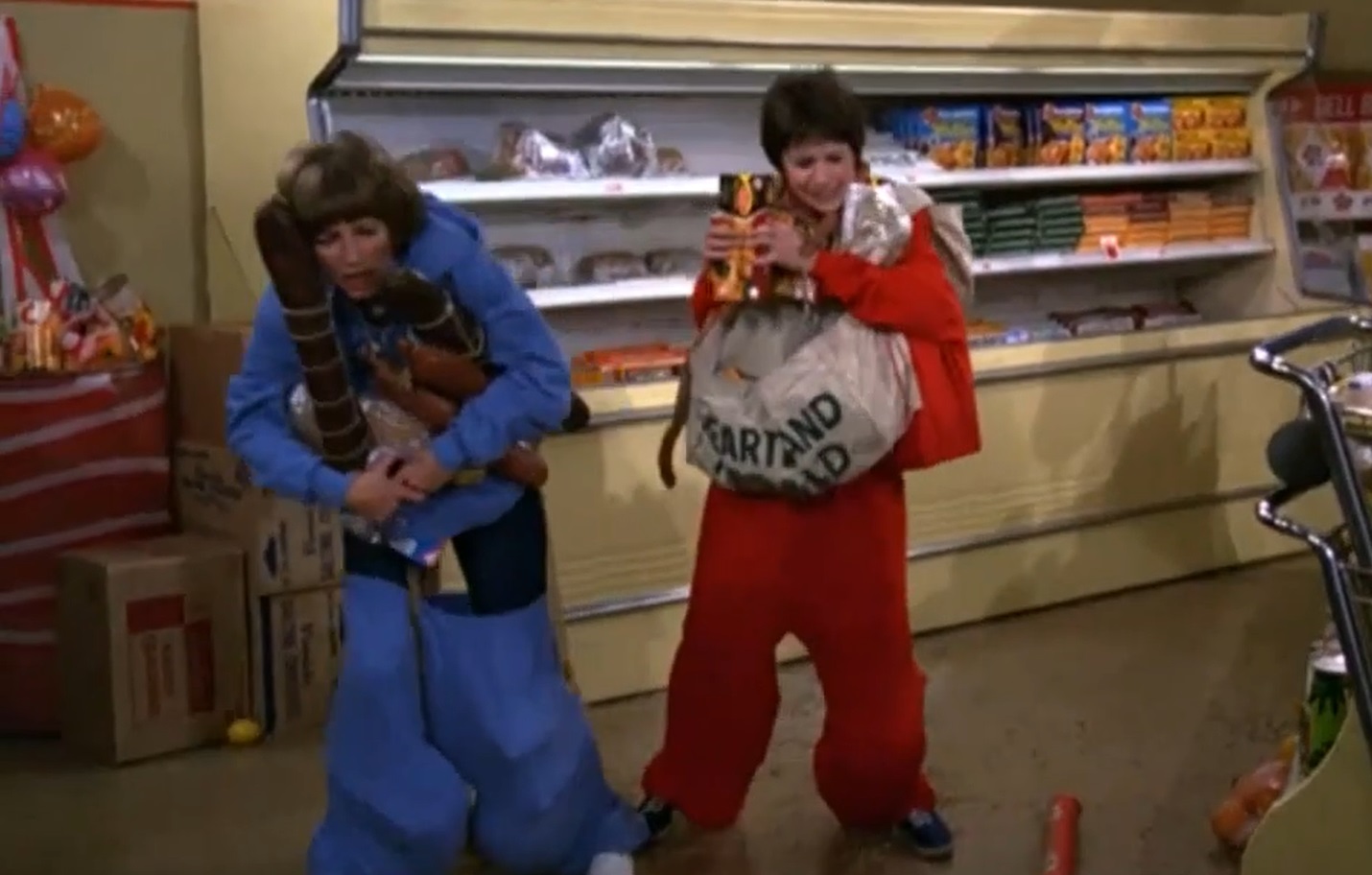 Perhaps the most famous episode of the series, this episode both allowed Williams to go toe-to-toe with Marshall in the physical comedy routine of their supermarket sweep contest that they terribly botch, to the point where they only come out of the supermarket having won two items. However, the AFTER-effect of that is wonderful, as it is one of the great Laverne and Shirley fights, which were always awesome to see on the show, especially because they gave WIlliams a chance to, again, go toe-to-toe with Marshall.
2. "Playing the Roxy" (Season 4, Episode 3)
A brain injury makes Shirley believe that she is a stripper named Roxy, and Lenny and Squiggy, being TOTAL degenerates, take advantage of this to get her to strip for them and their buddies. Carmine and Laverne have to stop her. It's just Williams creating an entirely new personality out of whole cloth and it's outstanding.
1. "Lonely at the Middle" (Season 2, Episode 22)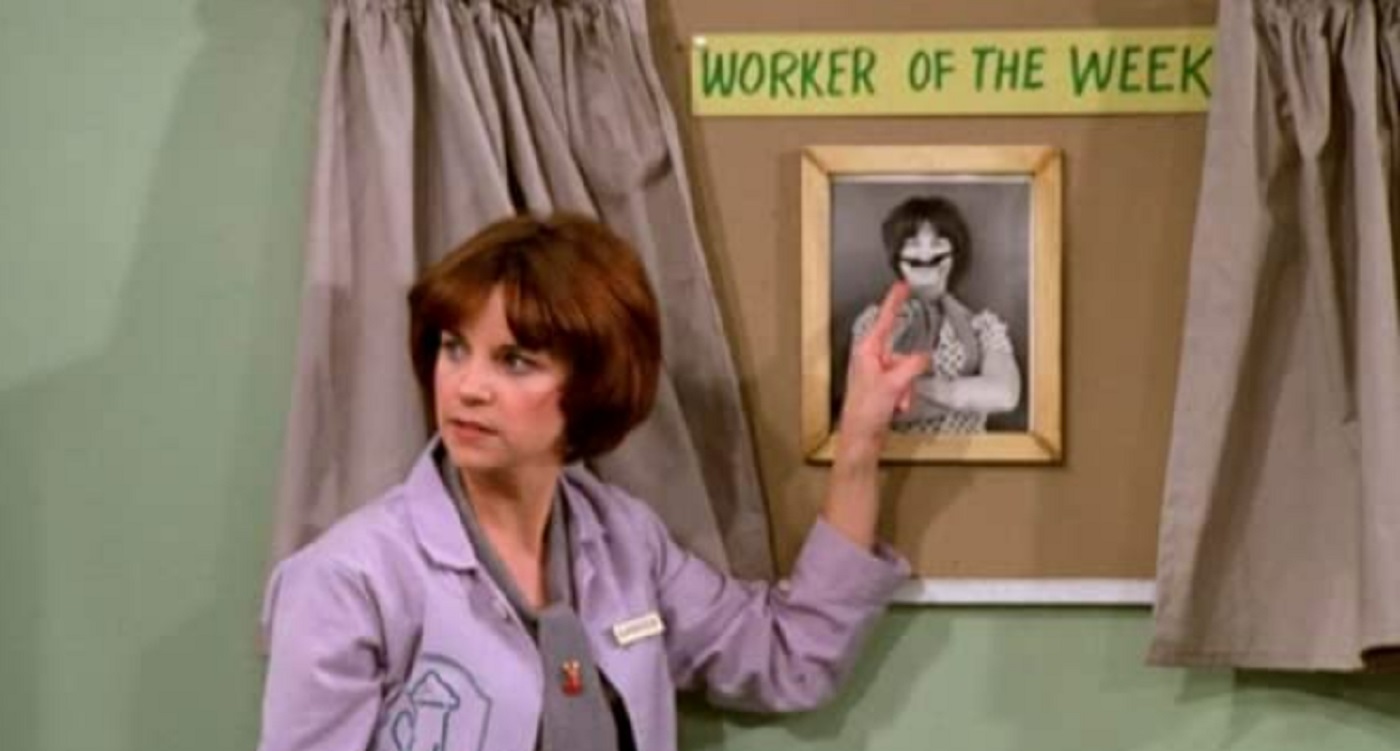 Like I said, Laverne/Shirley fights are always a highlight of this series, and it is cool when the source of the conflict is a bit more natural than a botched supermarket sweep. Here, we've already seen that Shirley was the more responsible of the two friends, so when Shirley is promoted to middle-management at the brewery, we see the result of that responsibility, but also how the very little extra power goes right to Shirley's head. It's fun to see her be a bit of a jerk, and so the argument between the two feels so natural, as it really is based on the clear longstanding issue of their relationship of the responsible one versus the non-responsible one. Very well earned. An excellent performance by Williams.
Okay, those are my picks for Cindy Williams' best episodes of Laverne and Shirley. Agree? Disagree? Let me know!
RIP, Cindy Williams