Vanilla Ice's Decades-Long Connection to the University of Miami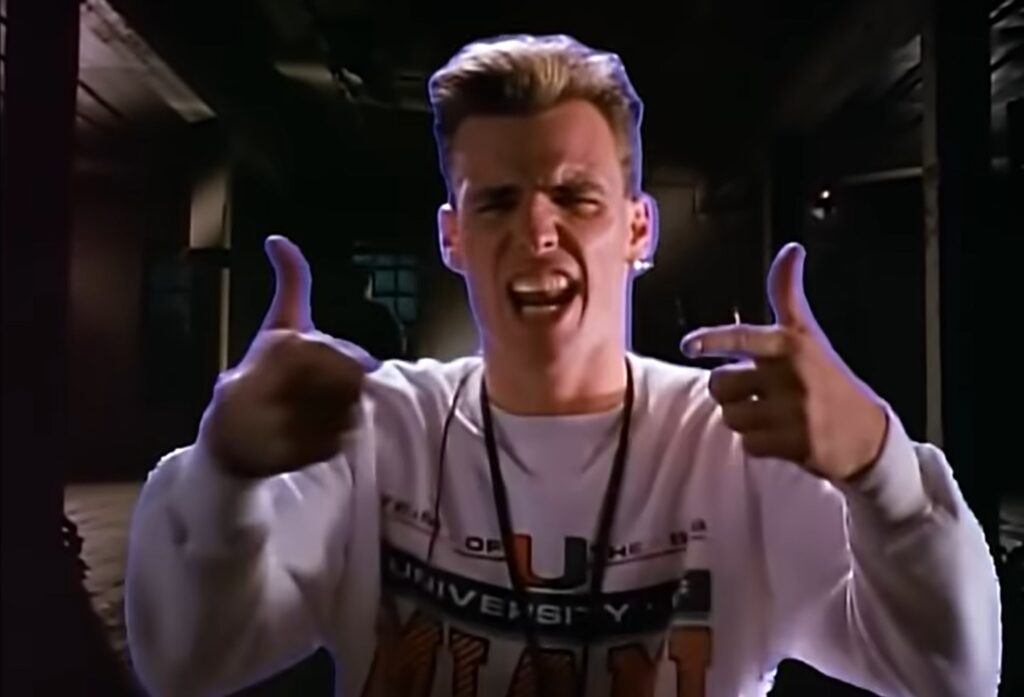 Today, we look at Vanilla Ice's decades-long connection to the University of Miami as a fan of the school.
This is "I Ain't Looking to Advertise You," about celebrities who have embraced a school, team or product where it might not necessarily be the connection to that the school, team or product would have preferred to have had if they had their druthers.
When Howard Schnellenberger took over as the head coach of the Miami Hurricanes in 1979, the program was seemingly on its last legs, with the school seriously considering dropping out of Division I football period. Luckily, the school held off on it and Schnellenberger guided the school to a national championship in 1983, using a passing attack that many colleges were unprepared for at the time.
Schellenberger was followed by Jimmy Johnson and Dennis Erickson, who each won at least one national championship by 1991. "The U" had now become one of the most famous football programs in the country, and more notably, they were COOL. Their touchdown celebrations became so notable that the NCAA instituted a 15-yard-penalty for excessive celebrations.
Therefore, for a guy like Robert Matthew Van Winkle, better known as Vanilla Ice, who split time in Miami in the 1980s along with Dallas, The U was a big deal and when he became a star, with the first rap song to hit #1 on the Billboard charts, "Ice Ice Baby," Ice prominently sported a Miami Hurricanes T-shirt in the video…
Vanilla Ice was one of the most successful rappers in the world at the time, but as a result, The U was frequently connected with Ice, who kept wearing their gear, but he also would, you know, wear sweatpants with his own face on them while also wearing a Hurricanes sweater…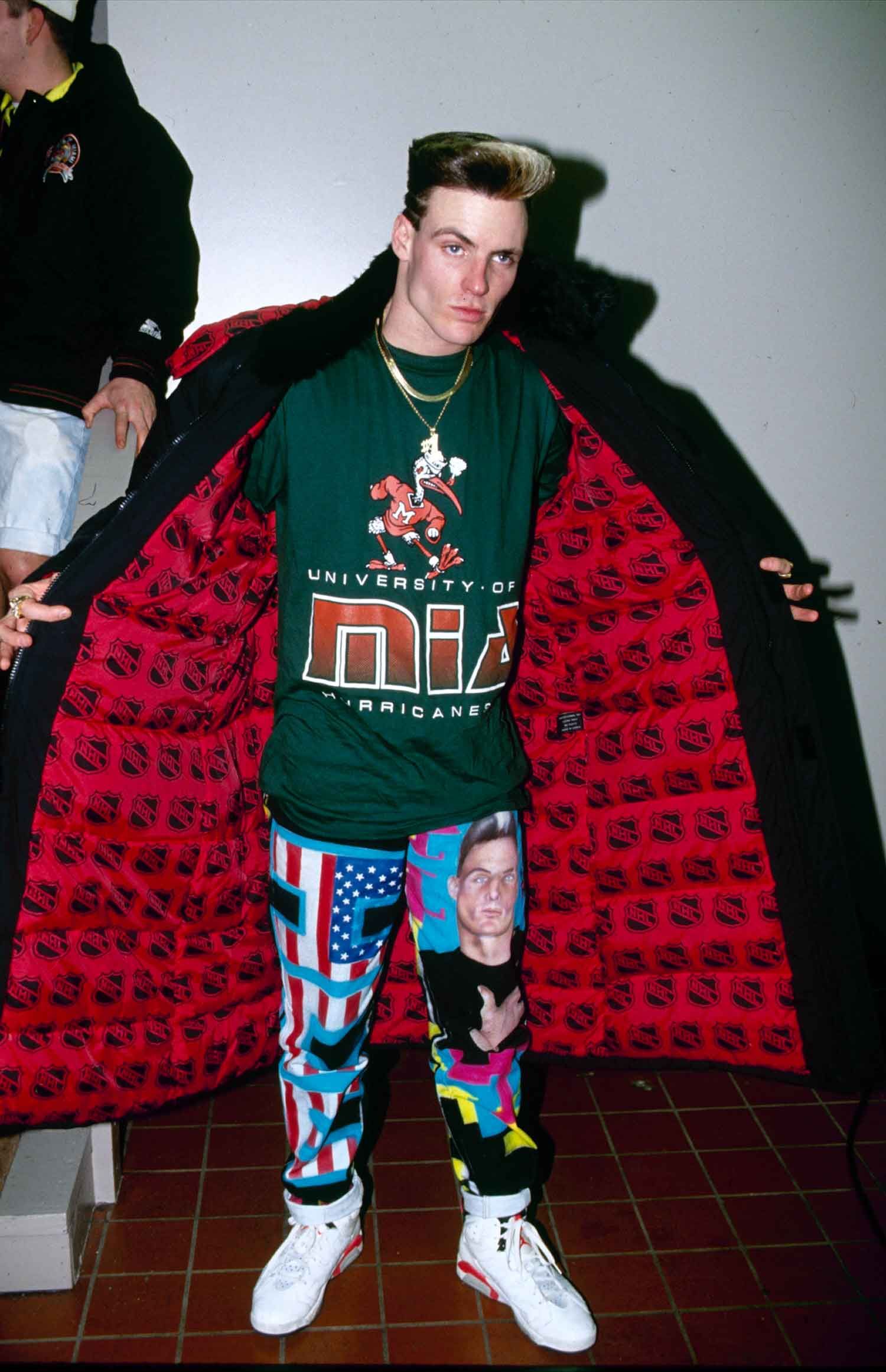 He also claimed that his mother taught dance at The U, but that was not true (she WAS a dance teacher, but at a smaller school). This led to articles like this one in Entertainment Weekly taking Ice to task for making up some of his past:
Vanilla Ice is the first rapper in history to have a No. 1 hit ("Ice Ice Baby") and probably the first big rapper to be caught with falsified street credentials. Perhaps to establish the credibility that rappers — especially white ones — need, Ice claimed to have gone to the same Miami high school as 2 Live Crew's Luther Campbell. He also said he had grown up in the ghetto, that his mother taught music at a university in Miami, and that he had been a three-time national motocross champion for Team Honda. It turns out different. Ice, 22, whose real name is Robert Van Winkle, grew up and went to high schoolin an affluent Dallas suburb, and Honda's never heard of him. After finding no evidence that his mother taught music in Miami, a Dallas Morning News reporter asked him what his mom really did. "None of your (expletive) business," Ice/Van Winkle replied. Moreover, he didn't credit his hit's bass line, sampled from the 1981 Queen-David Bowie collaboration, "Under Pressure."
Still, he was SUCH a big supporter that even The U has embraced it to a certain, ironic, way, like this 2013 tweet…
#TBT @VanillaIce is ready for Saturday's game. Are []_[]? #BeatUF pic.twitter.com/LSk6rrhO0y

— Miami Hurricanes (@MiamiHurricanes) September 5, 2013
Okay, that one was for Stephane, who would probably also prefer not to be associated with this post.
If anyone else has a suggestion for a future I Ain't Looking to Advertise You, drop me a line at brian@popculturereferences.com.