Was 'Jack and Diane' Originally About an Interracial Couple?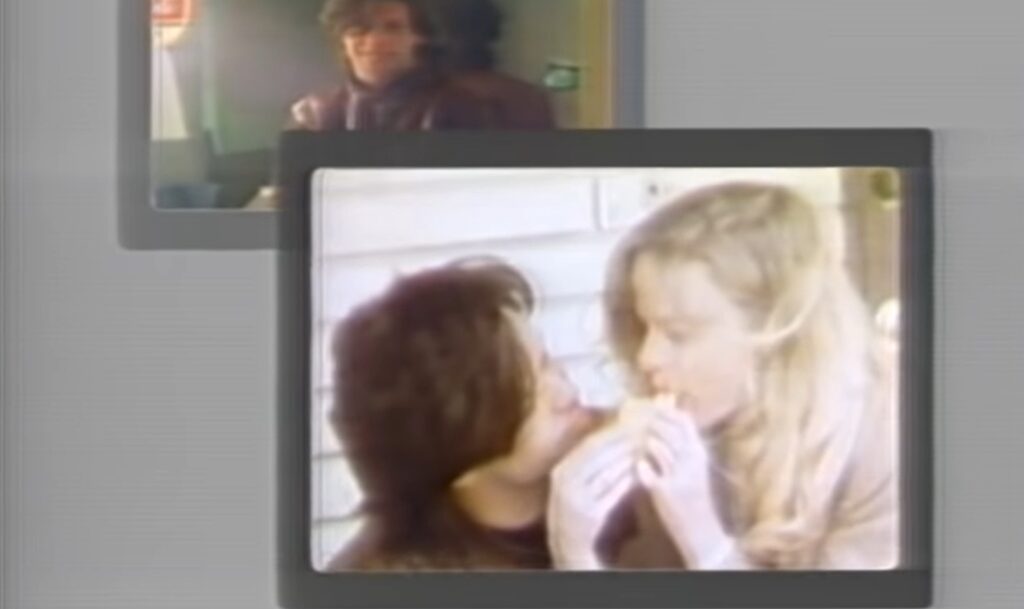 MUSIC LEGEND: John Mellencamp's "Jack and Diane" was originally about an interracial romance.
The album that really broke John Mellencamp's music career was his 1982 album, American Fool, which featured the #2 hit, "Hurts So Good" as well as his all-time biggest hit, "Jack and Diane."
The album was SUCH a big hit that Mellencamp was finally able to push past his label-mandated stage name, "Johnny Cougar" (after another album) to go with "John Cougar Mellencamp" and then finally, in 1991, "John Mellencamp."
In any event, the music video showed some photos and home videos of Mellencamp and his first wife, Vicky Granucci (my buddy Marc Tyler Nobleman did an interview with Vicky about the video)
Naturally, this had led people to think that the video is autobiographical, with Mellencamp and his wife being "Jack and Diane." In actuality, as Mellencamp pointed out in an 1982 interview:
Most people don't ever reach their goals, but that's cool, too. Failure's a part of what you're all about anyway. Coming to terms with failed expectations is what counts. I try to write about the most insignificant things, really. I mean, someone who picks up a copy of Newsweek, then sits down and writes a song about the troubles in South America – who cares? What's that song telling us that we don't already know? Write about something that matters to people, man.
Fascinatingly, though, originally Jack was going to be Black, and the song was going to be about an interracial relationship.
In 2014, Mellencamp recalled how the change was made:
Originally the line was Jack was not a football star, Jack was an African American. In 1982, when I turned the song in to the record company, they went, "Whoa, can't you make him something other than that?" I said, "Well, I don't really want to [change it]. I mean, that's the whole point. This is really a song about race relationships and a white girl being with a black guy, and that's what the song's about." And they said, "No, no, no, no," So, anyway, through much debate and me being young, I said, "Okay, we'll make him a football star."
It reminds me of the old Music Legends Revealed about Van Morrison being pressured to change "Brown-Skinned Girl" to "Brown-Eyed Girl."
Note that in this VH1 spotlight on the song, Mellencamp recalled that it was HIS decision to back off the original idea…
My guess is that it probably WAS the label who suggested it, but I bet Mellencamp was just a lot more receptive back in 1982 than he portrays himself as being nowadays. Probably more of a simple, "Oh yeah, okay, you're probably right." But hey, maybe he really did fight it!
The legend is…
STATUS: True
Be sure to check out my archive of TV Legends Revealed for more urban legends about the world of music.
Feel free (heck, I implore you!) to write in with your suggestions for future installments! My e-mail address is bcronin@legendsrevealed.com (or you can use brian@popculturereferences.com).