Which TV Character Had the All-Time Best Introductory Scene?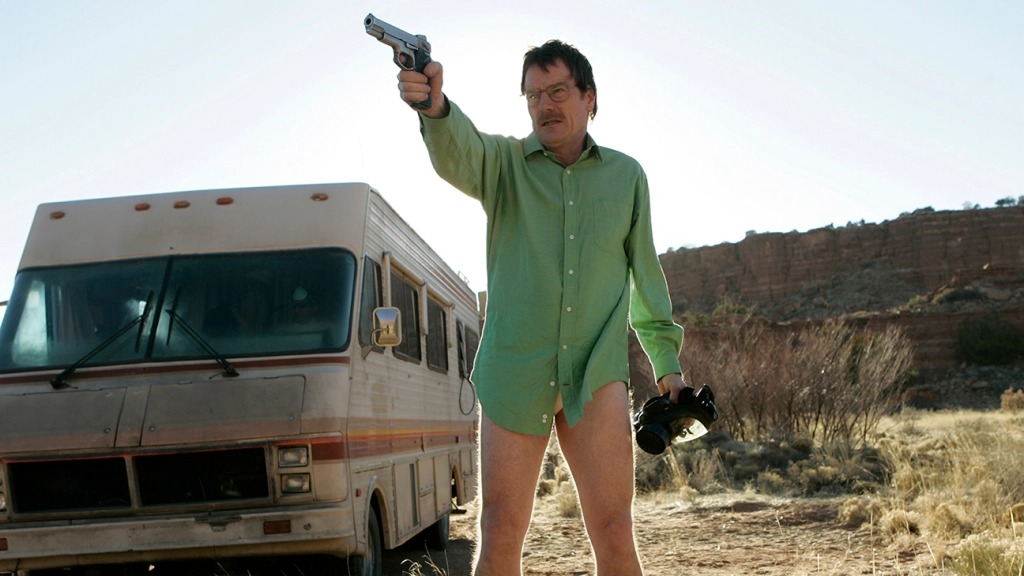 Today, I'm asking you what TV character do you think had the all-time best introductory scene.
Pop Culture Theme Time is a feature where I put a question to you to see what you think about a particular theme. I might later revisit the theme for a future Drawing Crazy Patterns or Top Five.
A while back, I asked you to tell me what was the best introductory scene for a NEW character on to an established TV series, now I'm opening things up further and just saying "best introductory scene for a TV character period," although I'd prefer we choose actual regular character (just in case a one-off character had a particularly good introduction).
This is obviously a tough category, but I'm going with Walter White on Breaking Bad. I mean, the sight of this dude driving an RV in a gas mask and his tighty-whiteys, crashing the RV, climbing out of the RV, recording a message to his family, then putting a shirt on and walking on to the road brandishing a gun, waiting for the police to arrive to arrest him? SO STRIKING!
Okay, that's my pick. How about you?
Everyone, feel free to suggest future Pop Culture Theme Time topics to me at my new, much shorter e-mail, brian@poprefs.com!