What Was Munch's First Non-Crossover Guest Appearance on Another TV Show?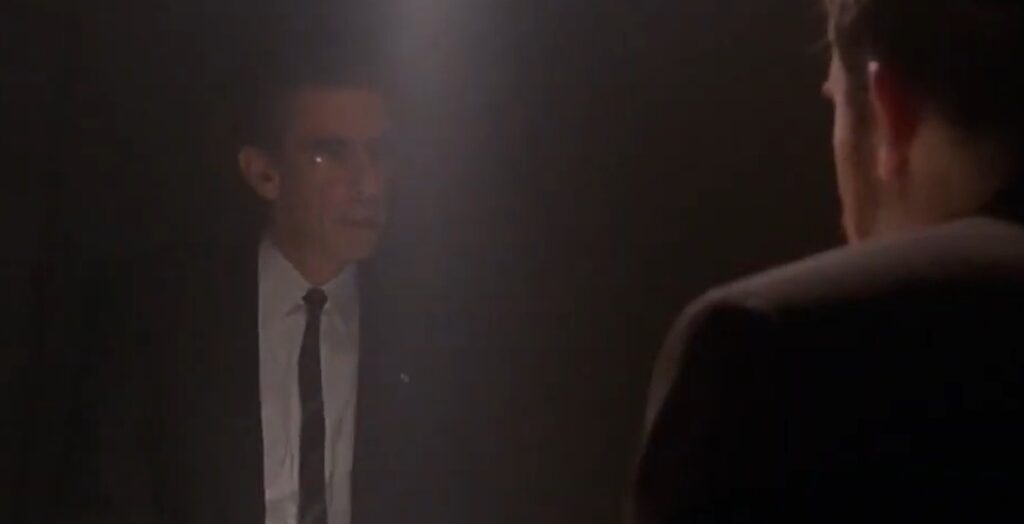 Today, we look at the first time that Detective Munch made a non-crossover guest appearance on another TV show from Homicide.
This is Somewheres in This Universe, a feature examining when characters from TV shows make guest appearances on other TV shows (in non-crossover stories), thus establishing that the two shows share a universe.
November is Somewheres in the Universe month!
Obviously, Richard Belzer's Detective Munch is iconic for the way that he appeared on so many different TV shows over the years. My pal John Trumbull even created a "Munch Week" to honor him. Now, obviously, the first time that Munch appeared on another TV show was when the show he was currently appearing on, Homicide: Life on the Street, did a crossover with the TV series, Law and Order. That, though, was a crossover, and one of the whole points of this feature is to distinguish guest appearances from crossovers and guest appearances out of nowhere. I think the latter are a bit more interesting.
So therefore, when did Munch first appear on another TV show as a guest star NOT part of a crossover?
The answer is very interesting, since it actually appeared the same week as Munch's SECOND crossover appearance on Law and Order!
You see, heading into the fifth season of The X-Files, the show's producers knew that their leads, David Duchovny and Gillian Anderson, would have limited availability for shooting episodes at the beginning of the season because they were busy playing their characters, Agents Mulder and Scully, in The X-Files movie that took place between Seasons 4 and 5.
So the show had to base episodes around its supporting characters, and therefore the third episode of Season 5 of the series was an origin story for Mulder's conspiracy buddies/informants, The Lone Gunmen, called "The Unusual Suspects" (for 1997's November Sweeps). Vince Gilligan wrote the story showing how Byers (Bruce Harwood), Frohike (Tom Braidwood) and Langly (Dean Haglund) both became a bit of a team, and also how they first met Agent Mulder.
Well, the story (set in 1989) was always going to be told in flashbacks during an interrogation by a Baltimore homicide detective, so Gilligan thought that, hey, why not get one of the Homicide detectives FROM Homicide, and so Richard Belzer guest-starred as the Detective Munch of 1989 in the episode.
That same week, as I mentioned, Munch was appearing on both Homicide and Law and Order, so he was on three different shows in one week!
Munch has since guested on many other shows before Belzer's untimely passing, but I don't think I'm going to be spotlighting any of them this month. There's just too many of them! Maybe some day in the future.
Feel free to e-mail me at brian@poprefs.com for suggestions for other good non-crossover guest appearances by TV characters!