What Was Your Favorite TV Sitcom Vacation Episode?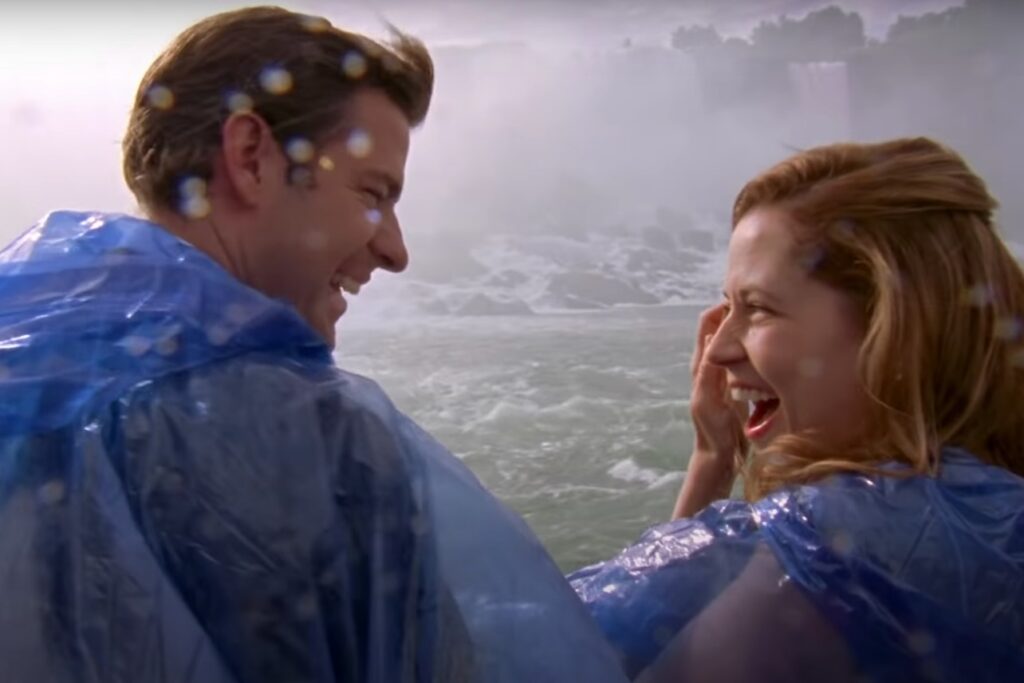 Today, I want to know what your favorite TV sitcom vacation episode was.
Pop Culture Theme Time is a feature where I put a question to you to see what you think about a particular theme. I might later revisit the theme for a future Drawing Crazy Patterns or Top Five.
Something that almost every sitcom eventually does (to the point where it is one of the boxes on our TV Sitcom Cliches bingo card) is that they do an on-location vacation episode. These episodes tend to be a bit more memorable than your average episodes, since they are spending the money on the location shooting, so they want to make these episodes as popular as possible. NBC actually turned a couple of their 1980s sitcom vacations into TV movies!
My pick for my favorite one would be Jim and Pam's destination wedding on The Office, "Niagara," especially the iconic moment where we see that Jim and Pam secretly snuck off and eloped on a boat before their actual wedding (as we see their officemates do their own version of a viral wedding dance), including the memorable Jim line, "I bought the boat tickets the day I saw that YouTube video. I knew we'd need a backup plan. The boat was actually plan C. The church was plan B. And plan A was marring her a long, long time ago. Pretty much the day I met her."
That's my pick.
What's yours?
And feel free to suggest future Pop Culture Theme Time topics to me at brian@popculturereferences.com!