What's the All-Time Best Movie Insult?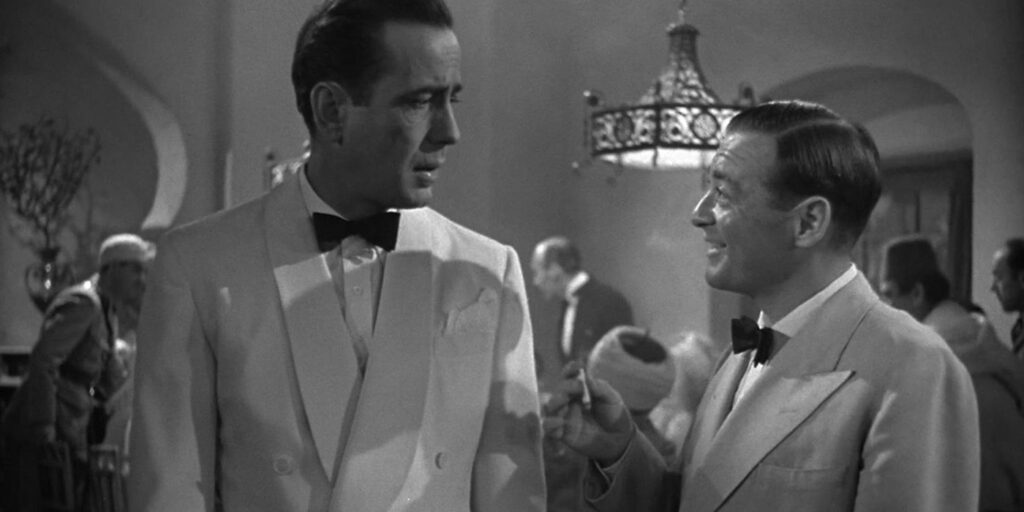 Today, I want to know what you think is the all-time best movie insult.
Pop Culture Theme Time is a feature where I put a question to you to see what you think about a particular theme. I might later revisit the theme for a future Drawing Crazy Patterns or Top Five.
Movies, naturally, have a ton of great insults in them, since there are many excellent screenwriters out there, and insults are a major part of drama, so, well, put them together and you gets lots and lots of epic insults in movie history. I want to know, though, which one you think is the all-time best!
My pick is the exchange between Rick (Humphrey Bogart) and Ugarte (Peter Lorre) in Casablanca, where Ugarte visits Rick at his casino to reveal that he has the stolen letters of transit that the Nazis are looking for (thus proving that he is a murderer, since the Nazi couriers who had the letters were killed. Rick is honestly surprised by this, as he didn't think Ugarte had the guts to actually kill someone. He knew he had the lack of CHARACTER to do it, just not the guts).
Ugarte wants Rick to hold on to the letters for him until he sells them, because he trusts Rick, even though he knows Rick hates him (he just knows Rick is an honorable man).
Ugarte tells Rick, "You despise me, don't you."
Rick replies, "If I gave you any thought, I probably would."
Daaaaaaang, that's COLD!
Okay, so that's my pick! How about you?
And feel free to suggest future Pop Culture Theme Time topics to me at brian@poprefs.com!