What's the Best Non-Season Finale TV Cliffhanger?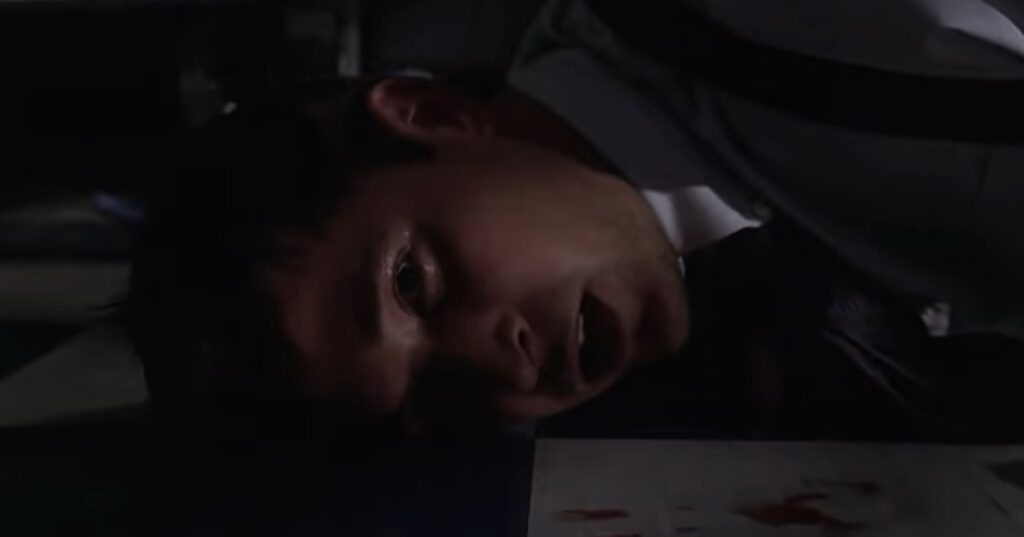 Today, I'm looking for what you think is the best cliffhanger on a TV series that was NOT the season finale of said show.
Pop Culture Theme Time is a feature where I put a question to you to see what you think about a particular theme. I might later revisit the theme for a future Drawing Crazy Patterns or Top Five.
Cliffhangers are a classic part of all serialized fiction, but with TV shows, the best cliffhangers almost always happen at the end of a season, to lead into the next season, so I thought it would be more fun to name the best cliffhangers that WEREN'T season finales.
My pick is the classic (perhaps the FINAL "classic") ER moment from Season 6's "Be Still My Heart" where Carter shows up in the ER on Valentine's Day to see that his protege/quasi love interest (it was weird, and really not cool, all said and done) Lucy hadn't finished dealing with a patient. He goes in to see what's what and he doesn't realized that the patient is behind him, dealing with a total psychotic break, and Carter is stabbed. That's already a great cliffhanger, but as he falls to the ground (and the song "Battle Flag" by Lo Fidelity Allstars cranks on the screen, the soundtrack to the ER's Valentine's Day party), tries to get up and then collapses again, he looks over and sees that Lucy is also lying on the ground, with her throat sliced open, as well…
Rooooough.
Okay, that's my pick, but there are obviously SO many options out there, so let me know your picks!
And feel free to suggest future Pop Culture Theme Time topics to me at brian@popculturereferences.com!