What's the All-Time Best 'Bottle Episode' of a TV Drama?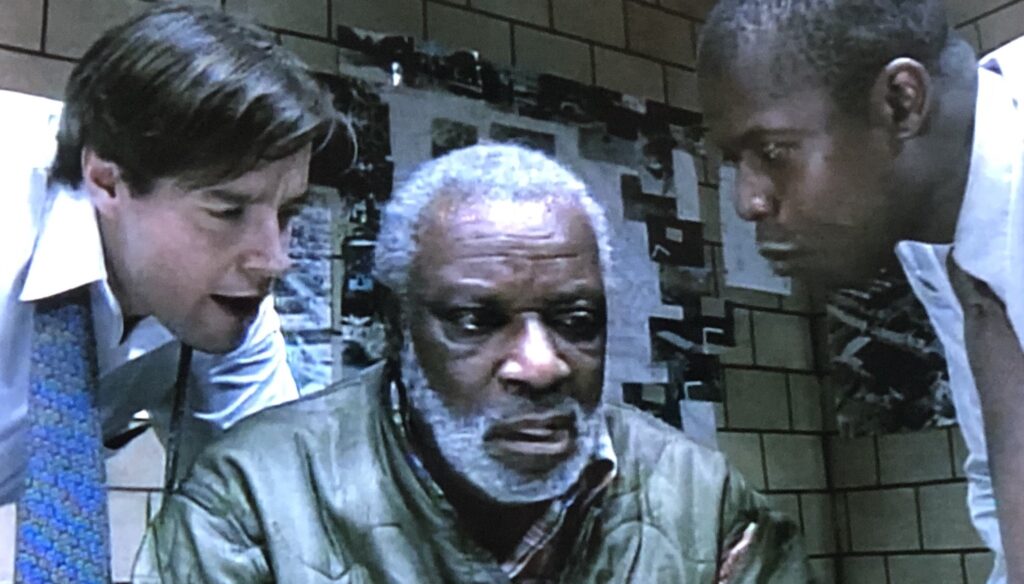 Today, I want to know what you think is the all-time best "bottle episode" of a TV drama.
Pop Culture Theme Time is a feature where I put a question to you to see what you think about a particular theme. I might later revisit the theme for a future Drawing Crazy Patterns or Top Five.
Bottle episodes are episodes that, FOR THE MOST PART, take place in a confined space (exceptions are made for, like, driving to and from a place and stuff like that). The idea came about from the past of TV when, to save money, shows would do episodes with less sets and less extraneous cast members, so they could cut costs down.
These episodes have also been able to be used to be almost like mini-stage plays, since your set is essentially just a stage in this instance. LOTS of great episodes have been bottle episodes, as it often requires the writers to step up their game in a big way. Dramas and sitcoms tend to approach bottle episodes differently, so I'm going to specify just dramas this time out, and I'll do sitcoms in the future.
My pick is "Three Men and Adena," from Season 1 of Homicide: Life in the Street, where Pembleton (Andre Braugher) and Bayliss (Kyle Secor), who have only recently become partners in the Homicide detective division of the Baltimore police department, spent pretty much the entire episode just in the interrogation room trying to break Risley Tucker (Moses Gunn) and get him to confess to killing a young girl, Adena Watson. There's not enough evidence to arrest him for the crime, and they're going to have to release him if they can't get a confession.
Gunn passed away soon after the episode aired. He had some amazing monologues, like "You got your dark side, and it terrifies you, and it frightens you. It scares you cause it's powerful and it makes you capable of doing anything. Anything. Without it, you look in the mirror, and all you see is an amateur."
In the end, they don't get the confession. It's so bleak, but so well-written by Tom Fontana.
Mad Men's "The Suitcase" is a close second (it's my wife's pick). So that's my pick, how about you?
And feel free to suggest future Pop Culture Theme Time topics to me at brian@popculturereferences.com!