What's the Worst Christmas-Themed Episode of a Show You Otherwise Enjoyed?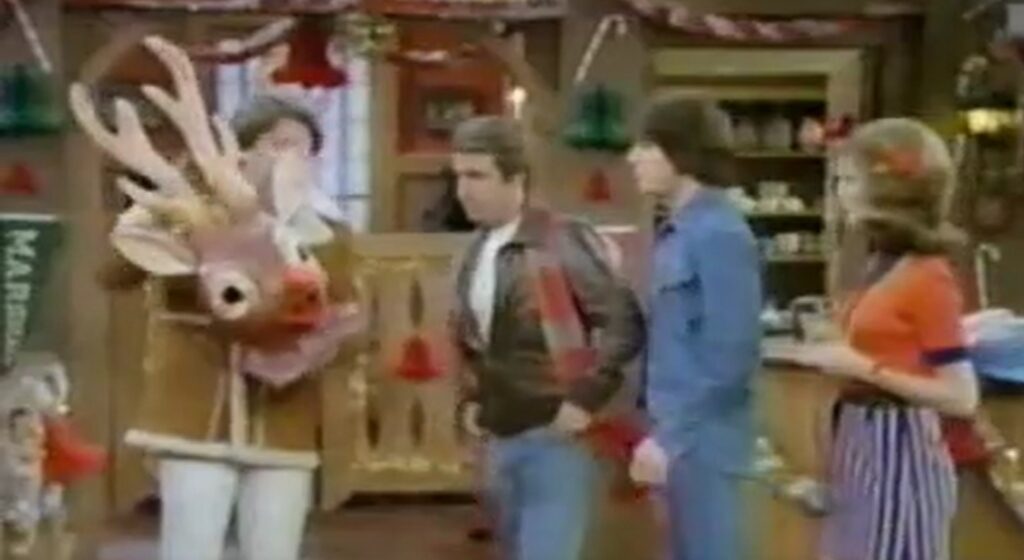 Today, I'm wondering which TV show that you otherwise enjoyed had the worst Christmas episode?
Obviously, Christmas episodes are a longstanding Christmas tradition (I'm literally counting down my 24 favorite Christmas episodes from 1950s TV shows right now). However, when something is a longstanding tradition, that inherently means that it happens a LOT, and when something happens a LOT, there are bound to be some bad episodes out there and so this time around, I'm curious as to which Christmas episode of a show that you otherwise enjoyed (so no mentioning some awful Christmas episode of a show you hate) was the worst that you can think.
My pick is Happy Days' "White Christmas" from Season 8. Now, I can (and I have and I will) defend Seasons 8-9 of Happy Days. Erin Moran and Scott Baio were no Ron Howard, but they held their own as being the new co-leads of the series with Fonzie, as Joanie was the Cunningham who turned to Fonzie for advice about life now that her brother was gone. The ratings, too, barely moved in Season 8 and 9 from Ron Howard's final season as Richie Cunningham (in fact, the big drop was from Season 6 to Richie's last season, so you could argue that Howard probably stuck around for TOO long). It wasn't until Moran and Baio got their own spinoff series that Happy Days collapsed, as that was just a bridge too far.
So I think Seasons 8-9 worked as well as Season 7, but a notable exception was the Christmas episode, "White Christmas," where the cast gets stuck in a Christmas Eve blizzard. Joanie and Howard at Howard's hardware store and Fonzie, Potsie, Chachi, Roger and Jenny at Arnold's.
Already, just look at that list of characters at Arnold's. You cannot write a good TV scenario where the characters stuck together are Potsie, Chachi, Roger and Jenny freakin' Piccolo!
Howard and Joanie had a nice heart-to-heart in their scenes, but in general, this episode was simply lazy narratively, splitting them into just two groups.
One thing that did stand out about the episode is when Richie calls them at the end of the episode and man, Henry Winkler makes Fonzie LIGHT UP when he talks to Richie. It was fascinating seeing how much Fonzie fell in (platonic) love with Richie during that series.
Okay, that's my pick. How about you?
Feel free to suggest future Pop Culture Theme Time suggestions to me at brian@popculturereferences.com!