What's Your Favorite Film About Patriotism in the United States?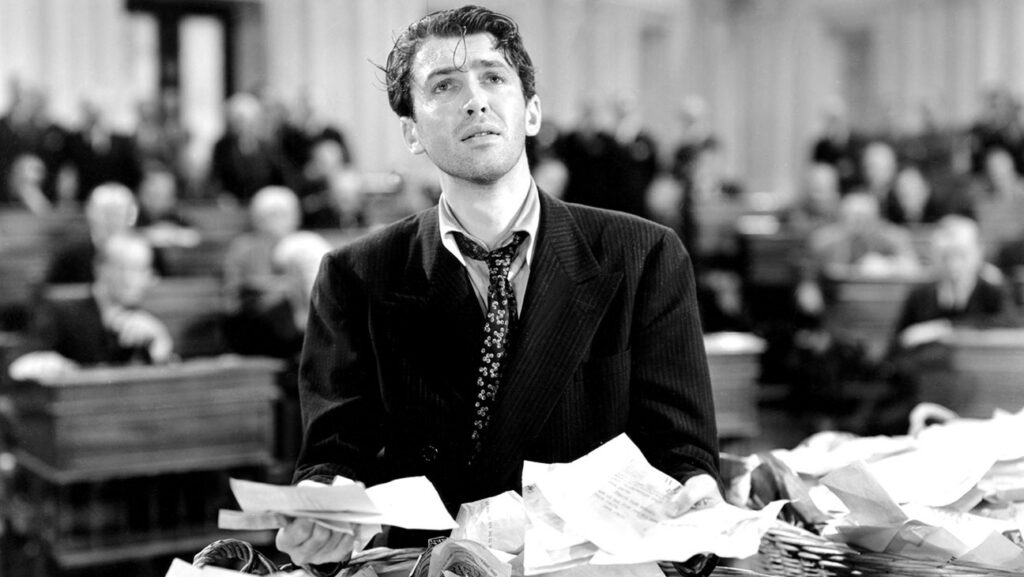 Today, for the Fourth of July, in the newest Pop Culture Theme Time, I'm asking you what is your all-time favorite film about patriotism in the United States.
Pop Culture Theme Time is a feature where I put a question to you to see what you think about a particular theme. I might later revisit the theme for a future Drawing Crazy Patterns or Top Five.
A common theme for movies in the United States is patriotism, films that are designed to make you feel somewhat better about being an American than you might have before watching the film. A lot of them are war pictures, but a lot of them have other themes. One of the ones I like a lot is the movie musical, 1776, about the signing of the Declaration of Independence. However, my top pick is Mr. Smith Goes to Washington, a Frank Capra film (with a screenplay by Sidney Buchman) about a young man, Jefferson Smith (James Stewart), who runs a group of scouts. He is appointed an interim Senator in his home state (as a compromise candidate between a crooked politician and a reformer), and he is thrilled to be a Senator. However, he soon learns that his hero, the senior Senator from his state, is really a crook, and not only that, but Jefferson is caught up in a scheme in which he is framed for wrongdoing and is going to be expelled from the Senate.
He tries to filibuster the last vote before his expulsion (the vote would also mess up the home for the young boys that he had planned), and what I love about the movie is that the system IS too powerful in many ways. Smith really fails, as the bad guys control the media and popular sentiment is turned against him. Luckily, his heroic filibuster (over 24 hours on his feet) breaks through the hard exterior of his crooked mentor, and the other Senator (played by Claude Rains) confesses to the whole scheme and clears Smith's name.
It's that wonderful mix between dark reality and hopeful optimism, that a truly good man can affect anyone enough to save the day.
Okay, so that's my pick. What's yours?
Also, feel free to suggest future Pop Culture Theme Time topics to me at my new, much shorter e-mail, brian@poprefs.com!
Happy Fourth of July!