When The Rookie Had Melissa O'Neil Pay Tribute to Her Idol Roots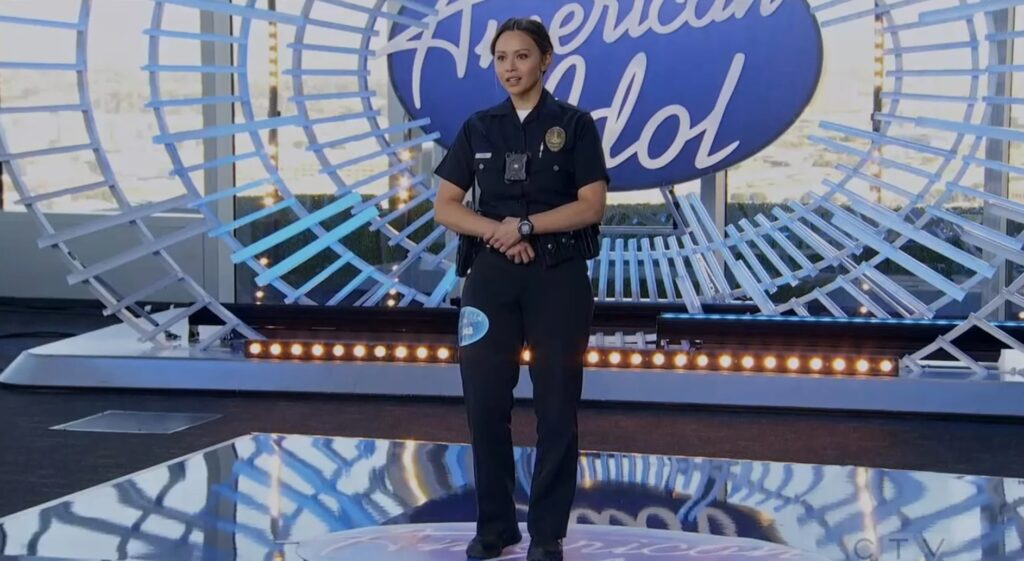 Today, we look at how The Rookie paid tribute to Melissa O'Neil's Idol roots.
In Meta-Messages, I explore the context behind (using reader danjack's term) "meta-messages." A meta-message is where a creator comments on/references the work of another creator (or sometimes even themselves) in their work. Each time around, I'll give you the context behind one such "meta-message."
While the United States did not invent the Idol competition concept, and it wasn't even the first country to do its own version of the British reality competition show (originally called Pop Idol in the United Kingdom), the debut of American Idol was the moment where the concept BLEW UP. Literally DOZENS of countries launched their own version of Idol in the early 2000s. Most petered out after a couple of seasons, but one of the more successful ones was Canadian Idol. In Season 3 of the series in 2005, the winner was 17-year-old Melissa O'Neil…
I've always had a soft spot, in particular, for her take on The Barenaked Ladies' "Old Apartment"…
After winning the series, she pursued a career as a singer, and slowly transitioned into musical theater. That, in turn, led to her becoming an actor. She started acting in earnest in 2014, with a starring role on the science fiction series, Dark Matter (based on the comic book of the same name), which began in 2015.
In 2018, she was cast as Officer Lucy Chen, one of the three main rookies on the ABC cop drama, The Rookie (nominally about Nathan Fillion as the oldest rookie in the history of the Los Angeles Police Department, but also followed two of his fellow rookies with THEIR training officers). The show has since graduated to being a more general police drama, with Fillion's John Nolan now working as a training officer himself, so he has his OWN Rookie to train (so Chen is now a full-fledged patrol officer).
In any event, the series commonly has comedic opening numbers in each episode, and in Season 2's "The Overnight," Chen and her training officer, Tim Bradford (Eric Winter) are called to arrest a guy trying out for American Idol. The crook forgot his bag, which had his ID in it, so Chen went back to grab it, and through a series of comedic events, finds herself auditioning for American Idol…
Of course, she kills it.
Very cute tribute to O'Neil's Idol past.
Okay, folks, if you have suggestions for a future Meta-Messages, drop me a line at my brand-new, much easier to type out, e-mail address of brian@poprefs.com!