When Did Game of Thrones Jump the Shark?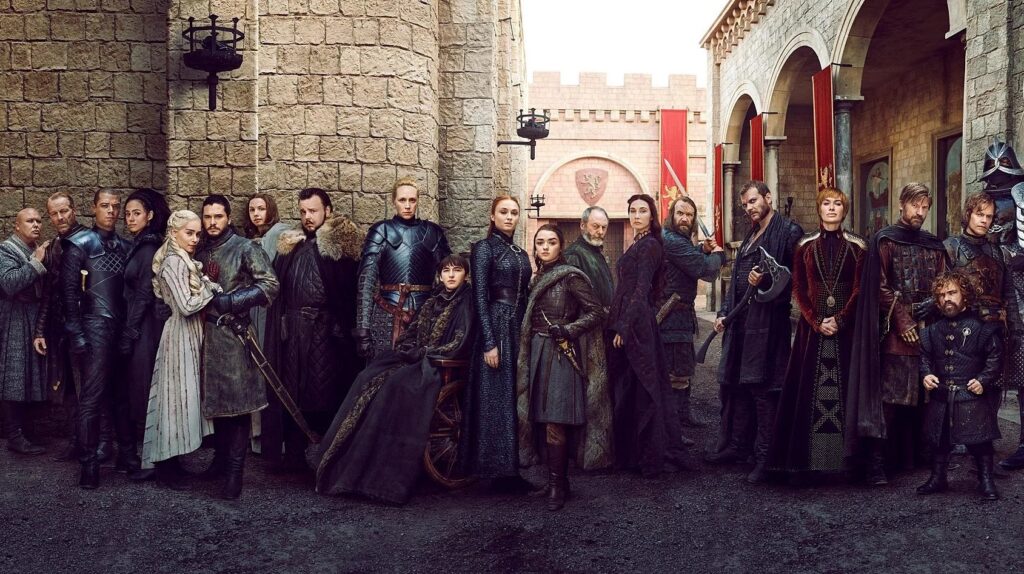 Today, we look at when you folks believe that Game of Thrones "jumped the shark."
This is "Just Can't Jump It," a feature where we examine shows that launched in 2006 or later and whether they "jumped the shark." Jumped the shark means that the show had a specific point in time where, in retrospect, you realize that show was going downhill from there. Not every show DOES jump the shark. Some shows just remain good all the way through. And some shows are terrible all the way through. What we're looking for are moments where a show that you otherwise enjoyed hit a point where it took a noticeable nose dive after that time and if so, what moment was that?
The great Jon Hein had a website devoted to this topic, but he sold it off in 2006 and after being maintained for a couple of years it was then merged into TV Guide in 2009, so I figured it'd be fun to look at shows that launched after the sale and see what we all think about whether they jumped the shark and, if so, when did it happen? After we do a few, I'll start an archive listing each show along with the current answer for each one.
We start with one of the more controversial series in recent memory, Game of Thrones, which was one of the most popular TV dramas on television and won many, many Emmys over the years, but whose final season drew so much criticism that the show, as a franchise, went from "Oh yeah, I can see this show supporting, like, six different spinoffs" to barely anyone caring if they do any spinoffs from it at all.
So first…DID IT JUMP THE SHARK? I vote yes. I don't think anyone could realistically argue that it didn't take a dip before it ended.
WHEN DID IT JUMP THE SHARK I vote for the magic scorpion bolt in Season 8 Episode 4's "The Last of the Starks" that killed one of Daenerys Targaryen's dragons. As a follow-up to the dramatic defeat of the Night King in the previous episode, the episode fell really flat and was a really bad sign that things were not only going to get really dumb, they were going to happen really fast, as there were not too many episodes left and they had spent two episodes setting up the third episode of the season. So you get stuff like the magic harpoon bolt shot from over a mile away without anyone seeing them. The episode also had the infamous Starbucks coffee cup, another sign that maybe things were getting a bit rushed on the series.
How about you folks? Do you think that it jumped the shark? And if so, when? Cast your vote in the comments below and like I said, I'll start posting an archive of the results after we do a few of them.
Feel free to e-mail me at brian@popculturereferences.com for suggestions for shows for us to do in future installments!