When Did Get Smart Jump the Shark?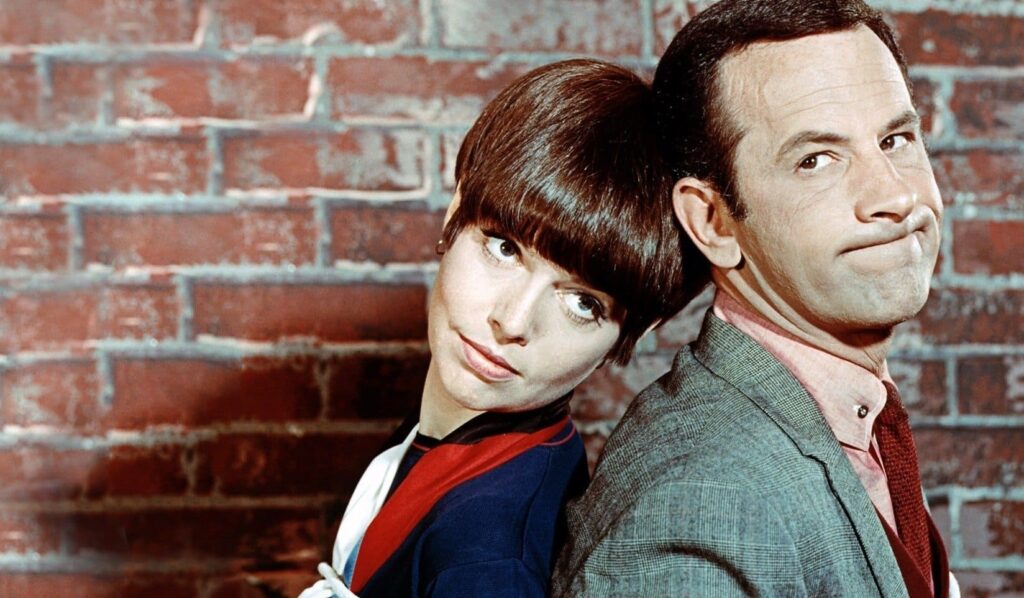 Today, we look at when (or if) you folks believe that Get Smart "jumped the shark."
This is "Just Can't Jump It," a feature where we examine shows and whether they "jumped the shark." Jumped the shark (coined by Jon Hein) means that the show had a specific point in time where, in retrospect, you realize that show was going downhill from there (even if, in some rare occasions, the show later course-corrected). Not every show DOES jump the shark. Some shows just remain good all the way through. And some shows are terrible all the way through. What we're looking for are moments where a show that you otherwise enjoyed hit a point where it took a noticeable nose dive after that time and if so, what moment was that?
Get Smart was created by two legendary comedy writers, Buck Henry and Mel Brooks, as a mixture between James Bond and Inspector Clouseau, with Don Adams' Maxwell Smart (Agent 86) being the incompetent, yet through sheer luck, also one of the most effective agents of CONTROL. He was paired with Agent 99 (Barbara Feldon), who was just as competent as Max was INcompetent. Their "will they or won't they" energy helped carry the show, but mostly, it was just a bunch of wacky missions that were mostly spoofs of famous movies or novels. I liked Get Smart, and I think it was a good show, but the fact that it was a two-time Emmy winner for Best Comedy just sort of shows how bleak the late 1960s were for sitcoms.
So first…DID IT JUMP THE SHARK? I'd say so, yes.
WHEN DID IT JUMP THE SHARK A lot of people point to Max and Agent 99 getting married, and I understand the impulse, but I really don't think that that changed the show all that much (people really just have a hate on for couples getting together on shows. I once saw someone say that Cheers jumped the shark when Sam and Diane got together, so, according to this person, Cheers jumped the shark in its first freakin' season?!!?). However, I think in Season 5, Agent 99 having twins, coupled with the show just running out of stuff to spoof, really did drag the show down. Note that Season 5 was the only season not to be nominated for an Emmy. So I'm going with Agent 99 having her kids (not the episodes leading UP to the kids, but the ones after she gave birth, so about a third of the way through Season 5).
Let me know what you think in the comments or on social media!
Feel free to e-mail me at brian@popculturereferences.com for suggestions for shows for us to do in future installments!