When Did Homicide: Life on the Street Jump the Shark?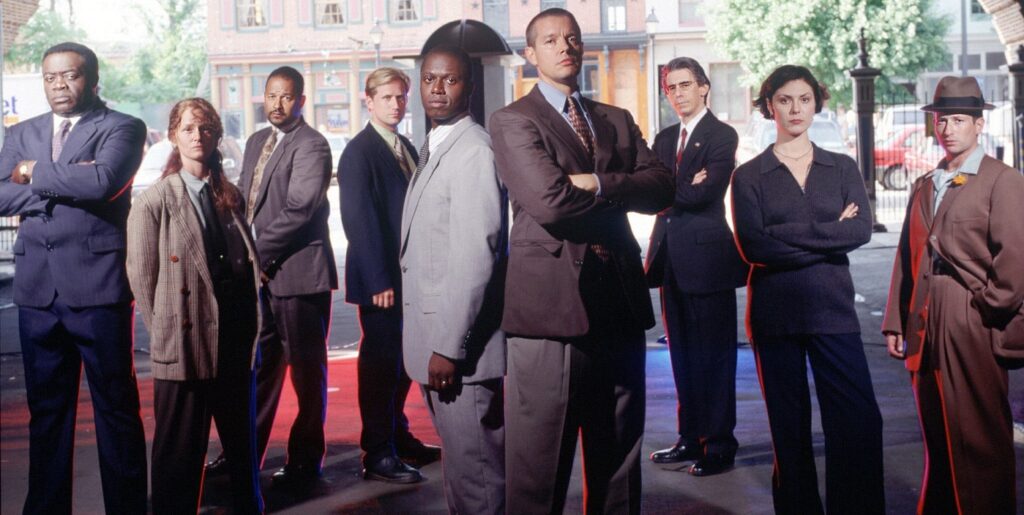 Today, we look at when (or if) you folks believe that Homicide: Life on the Street "jumped the shark."
This is "Just Can't Jump It," a feature where we examine shows and whether they "jumped the shark." Jumped the shark (coined by Jon Hein) means that the show had a specific point in time where, in retrospect, you realize that show was going downhill from there (even if, in some rare occasions, the show later course-corrected). Not every show DOES jump the shark. Some shows just remain good all the way through. And some shows are terrible all the way through. What we're looking for are moments where a show that you otherwise enjoyed hit a point where it took a noticeable nose dive after that time and if so, what moment was that?
Something that is a bit hard to really conceptualize once time has passed is how much a TV show's history can be impacted by, well, the other shows on that network. For instance, let's say that NBC was doing really well in 1982, perhaps they never would have renewed Cheers for a second season. Since the network WASN'T doing that well, Cheers had more freedom and, of course, it all worked out quite nicely. A similar situation took place at NBC in 1994, when L.A. Law was struggling to get back to normal in its eighth season, and a critically acclaimed drama, Homicide: Life on the Steet, seemed poised to get the 10pm slot on Thursday (it literally DID get the slow for a brief period). Well, then NBC had this pilot called ER, and L.A. Law got the boot officially and Homicide lost its plum time slot, and ER went on to become a blockbuster. If ER wasn't around, would Homicide have kept the Thursday at 10pm slot, with all of that Friends and Seinfeld attention? Would L.A. Law have been given a ninth season? Interesting What If…?s.
Anyhow, Homicide: Life on the Street was a brilliant police drama based on David Simon's book, Homicide: A Year on the Killing Streets, where Simon followed the Baltimore Police Department's Homicide detectives around for a year. The show was created by Tom Fontana, and it was a brilliant look at detectives, specializing in the verisimilitude of the series.
So first…DID IT JUMP THE SHARK? I'm going with no.
WHEN DID IT JUMP THE SHARK Here's the thing. The network hated how unconventional Homicide was, and pushed the show to add "pretty" actors constantly, and the show really struggled with those silly demands, and by the final season, the cast was practically unrecognizable, especially when Andre Braugher left the show (he won an Emmy for Best Actor as Detective Frank Pembleton). However, the show was still good! It wasn't as good as its earlier years, but it was still a good show! Simon had actually joined the writing staff of the series by this point, and the shoe was still well-written, just not AS good as it had been before. For longtime fans, the final season was annoying, but it was still a good show! So I say never jumped.
Let me know what you think in the comments or on social media!
Feel free to e-mail me at brian@popculturereferences.com for suggestions for shows for us to do in future installments!