When M&M's Acknowledged How Disturbing It Was That the M&M's Were Eating M&M's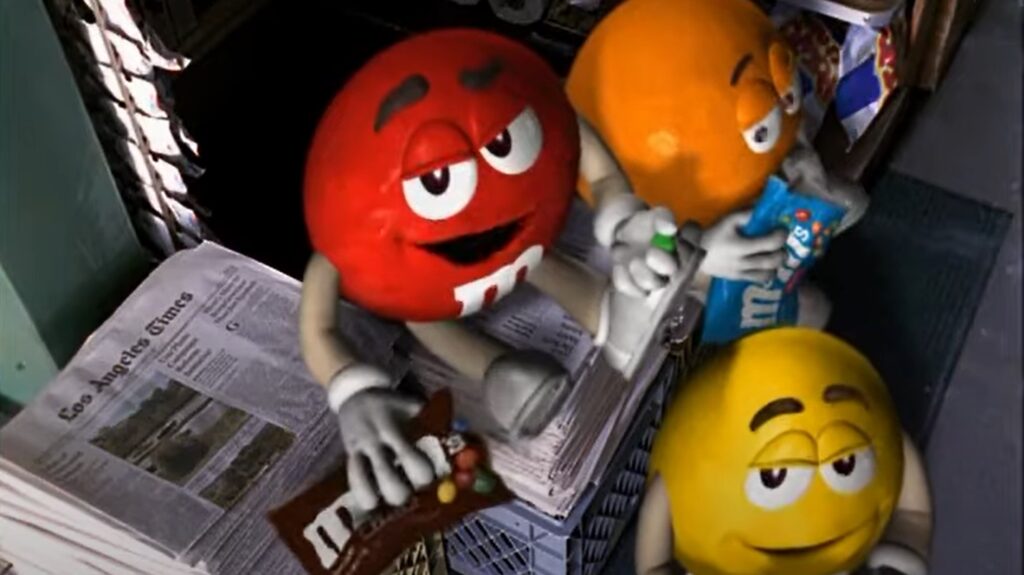 Today, we look at the time that the M&M's commercials acknowledged how weird it was that the cartoon versions of the candies were eating, well, you know, themselves.
This is "I Saw It Advertised One Day," a feature spotlighting commercials and other advertisements that interested me for whatever reason.
Ever since M&M's were first introduced on television commercials, anthropomorphized versions of the candies have been starring in animated commercials. However, they tended to just be sort of generic mascot personalities, even as recently as 1994…
Even when M&M's launched a series of CGI animated commercials in late 1994, where celebrities explain what their favorite M&M color is to the standard generic Red and Yellow characters, the commercials remained fairly generic, outside of the clever interaction between humans and the animated candies, like this Bebe Neuwirth ad…
However, in 1996, they then cast Jon Lovitz and John Goodman as the new voices of Red and Yellow, respectively (J.K. Simmons would replace Goodman pretty quickly), and Red's new acerbic personalities really caught on, even while keeping the celebrity element involved, like this Steven Weber commercial…
These darker commercials were a huge hit, and have basically remained the standard for the product ever since. However, that campaign hit its peak relatively early on, I think, when Patrick Warburton did a commercial in 2000 called "Switch," where he admonishes the M&M's for eating, well, you know, M&M's. So they just switch packages.
Too, too funny.
If anyone has any interesting commercials or ads that they'd like to see me spotlight, drop me a line at brian@popculturereferences.com.