Amir Arison's Butterfingers Investigator Is Sadly More Competent Than His Blacklist FBI Agent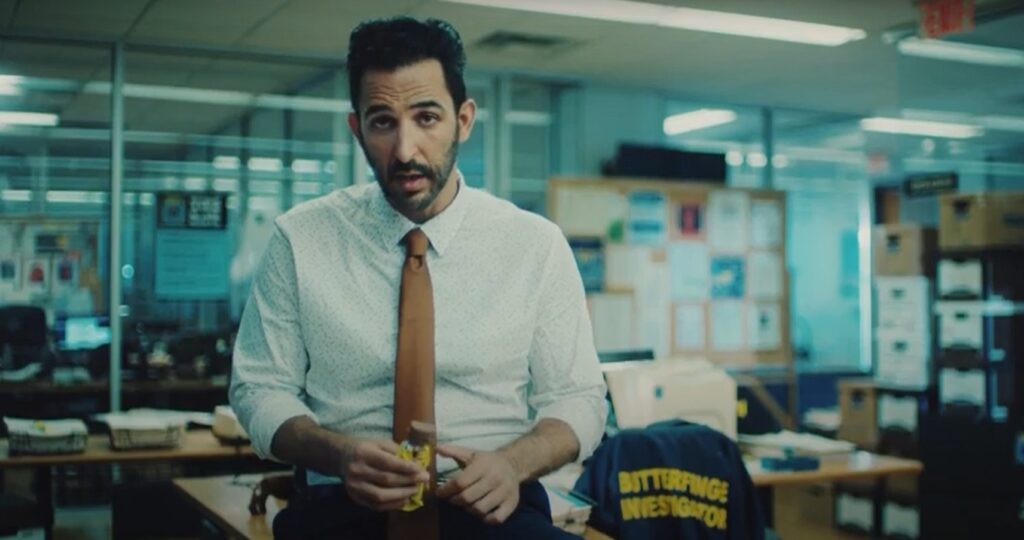 Today, we look at a really weird new Butterfingers ad campaign.
This is "I Saw It Advertised One Day," a feature spotlighting commercials and other advertisements that interested me for whatever reason.
I was watching TV and saw an odd ad campaign for Butterfinger and looking into it, they have even odder stuff online for it.
The idea is a Butterfinger Investigators, who help you when someone steals your Butterfinger! There's even a website for the concept.
They air these parodies of procedural crime drams with Amir Arison as "Hugh Dunnit" and Alexandria Benford as "Ali Byes."
The thing that amused me, though, is that Hugh Dunnit is actually GOOD as his job, unlike Arison's most famous character, Agent Aram Mojtabai, one of the hapless FBI Task Force members on NBC's long-running drama, The Blacklist, who often just sit around twiddling their thumbs while Red Reddington solves each case on his own.
It's also just weird seeing one of the regulars of a TV drama concurrently starring in an ad campaign like this (major stars do it all of the time, but rarely the lesser known cast members). I guess good for him!
If anyone has any interesting commercials or ads that they'd like to see me spotlight, drop me a line at brian@popculturereferences.com.