Who is Your All-Time Favorite SNL Recurring Character?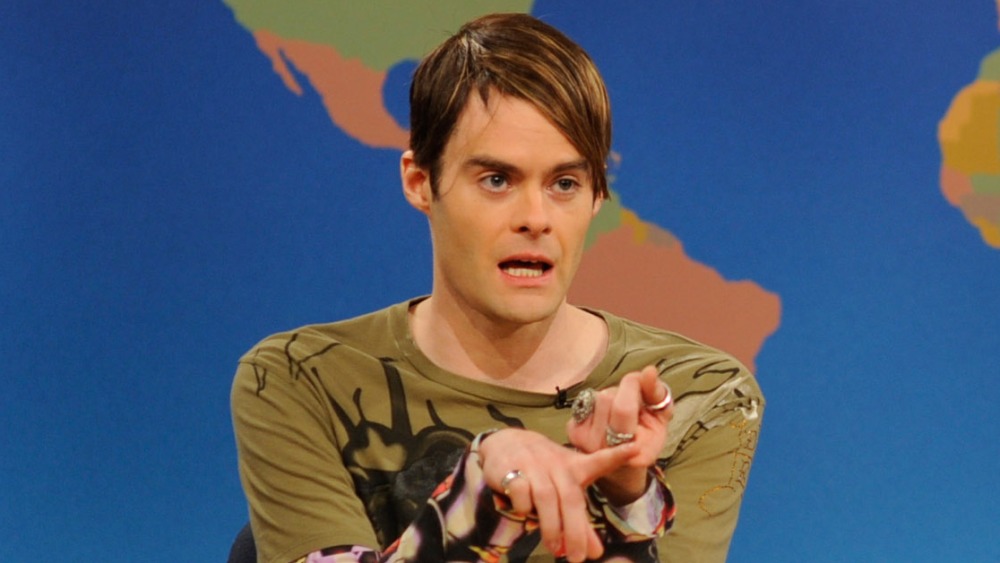 Today, I'm asking you who is your all-time favorite recurring character from Saturday Night Live?
Pop Culture Theme Time is a feature where I put a question to you to see what you think about a particular theme. I might later revisit the theme for a future Drawing Crazy Patterns or Top Five.
Obviously, with its weekly format, Saturday Night Live quickly realized that having recurring characters was the way to go (I mean, it's not like that wasn't already an obvious thing from previous sketch comedy shows, of course, but still, it's important to note that the show didn't INITIALLY kick off with recurring characters), and now, the show is probably best remembered FOR its many recurring characters, a number of which have gone on to have films based on them.
So, with that in mind, who do you think was the show's BEST recurring character?
It's such a tough question, but I am going to go with Bill Hader's Stefon (SNL's "city correspondent," who recommends fun places to go in New York City. Of course, the issue is that everything he recommends is incredibly inappropriate), as the character, in and of himself, was very funny in the absurd nightclubs that he recommends, but writer John Mulaney (who co-created the character with Hader) took the fascinating approach of altering the jokes right before Hader would go on the air, so Hader would have to read some of the jokes for the very first time LIVE on national TV. It took an already funny bit and made it appointment viewing to see Hader fight through the jokes, as you would see his eyes light up when he read ahead and saw the incoming new joke), and he tried not to break, but Mulaney made it so, so hard.
Chris Farley's ersatz motivational speaker, Matt Foley, was almost my pick. A Bob Odenkirk creation, Farley threw himself into the character with such gusto that he would literally injure himself doing some of Foley's pratfalls (in his very first appearance, he falls on to a coffee table, something that was NOT in the script, shocking David Spade and Christina Applegate, playing the kids he was giving a motivational speech to).
Okay, so that's my pick. What's yours?
Also, feel free to suggest future Pop Culture Theme Time topics to me at my new, much shorter e-mail, brian@poprefs.com!