What Was the Weirdest Kids Cartoon Based on a Live Action TV Show?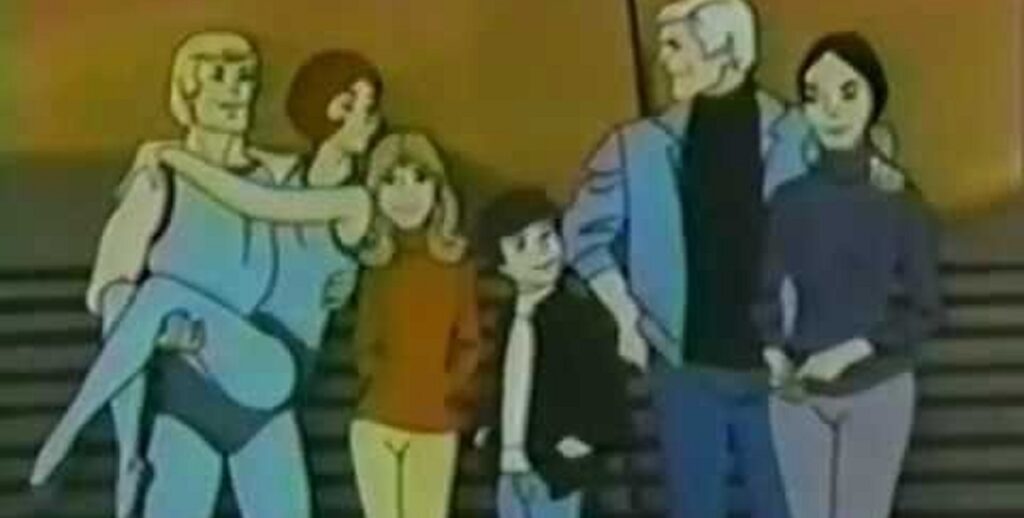 Today, I'm asking you what you think is/was the weirdest kids cartoon that was based on a live action TV show.
Pop Culture Theme Time is a feature where I put a question to you to see what you think about a particular theme. I might later revisit the theme for a future Drawing Crazy Patterns or Top Five.
While it is not very common at all nowadays, back in the day, a VERY common thing was for the networks to greenlight kids cartoons based on live action TV shows. And, almost always, they were terrible. They were also often very, very odd, as they typically had the characters from the TV show team-up with, like, magical creatures or talking animals (LOTS of talking animals). There were so many weird ones that I was wondering what you thought was THE weirdest.
My pick is 1972's Tabitha and Adam and the Clown Family, which only aired a pilot (as an episode of The ABC Saturday Superstar Movie), which somehow aged up Tabitha and Adam Stephens from Bewitched (who each inherited their mother's magical powers) and sent them to go stay a summer with their Aunt Georgia, the mortal sister of their mortal father, Darrin, who runs a circus. Their cousins are in a band known as The Clown Family.
Tabitha and Adam have to use their powers to help stop a warlock who means trouble for both the circus and the band. Here's one of the very-much-of-the-era tunes…
Just pure insanity. Bewitched wasn't even on the air anymore (granted, the pilot might have been commissioned earlier in the year, while Bewitched was still on the air)! And you're spinning of Samantha's KIDS, and aging them up to do so? So weird.
Okay, so that's my pick. What's yours?
Also, feel free to suggest future Pop Culture Theme Time topics to me at my new, much shorter e-mail, brian@poprefs.com!