Who Was the Best Preteen TV Sitcom Star?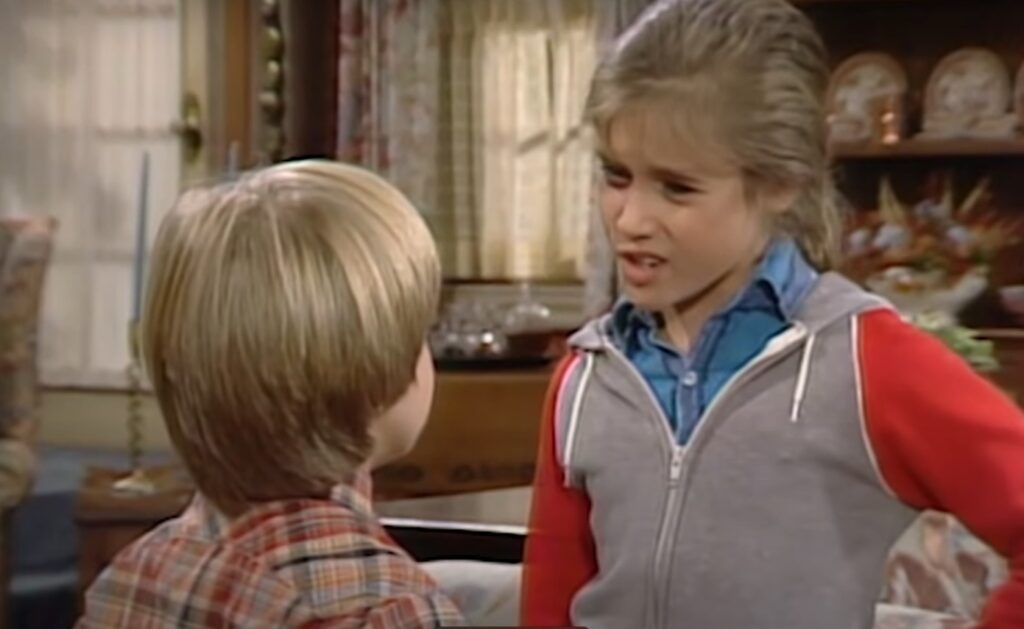 Today, I'm looking for your pick for the best preteen TV sitcom star.
Pop Culture Theme Time is a feature where I put a question to you to see what you think about a particular theme. I might later revisit the theme for a future Drawing Crazy Patterns or Top Five.
I was marveling to myself about how, when Ernie joined My Three Sons, the show quickly gave him a LOT more to do than Chip ever did on the show, and I think it came down to Barry Livingston being a much better actor than his older brother (note that Barry Livingston kept acting, while Stanley really did not), but what's funny about that is that that really isn't saying a whole lot.
Most child actors on TV sitcoms who aren't teenagers are terrible. Occasionally, you'll see a TV drama with good young actors, but preteen actors on sitcoms are mostly dreadful, so I figured we should spotlight the BEST preteen actor we can think of.
I'm going with Alyssa Milano, who was 12 for most of the first season of Who's the Boss?, and she was excellent right off of the bat. Danny Pintauro was also on that show.
She had a charisma to her that really drew you to her, and it was no surprise that the shoe soon gave her lots of spotlight episodes. I'm still a bit surprised she didn't become a bigger star. She's had a solid career, but with how good she was at 12, I wouldn't have been surprised had you told me she would later become a movie star, like another great early teen actor, Jodie Foster.
Season 1 Wonder Years Fred Savage is also a good answer.
Okay, so that's my pick! What's yours?
And feel free to suggest future Pop Culture Theme Time topics to me at brian@popculturereferences.com