Why Do People Want to Be Spoiled About the Plot of Stories Ahead of Time?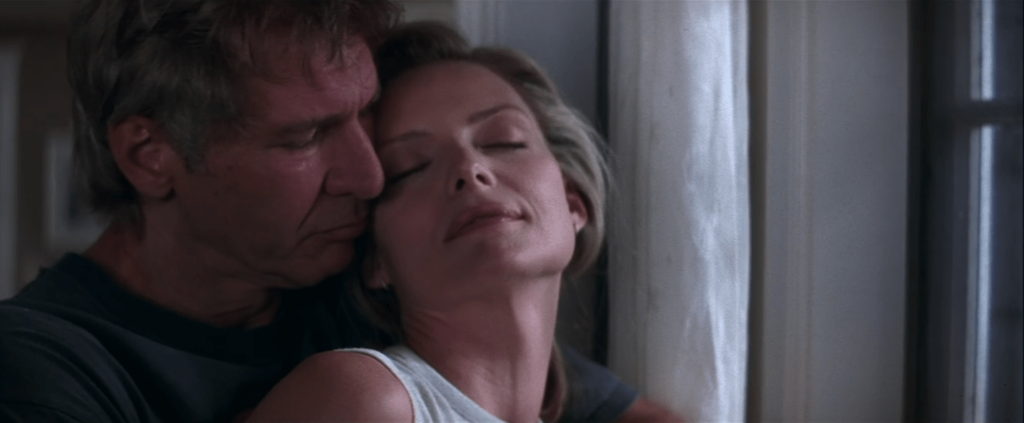 Today, we look into why there are a lot of people out there that want the plot of a piece of pop culture spoiled before they read/watch it.
In Pop Culture Questions Answered, I answer whatever questions you folks might have about movies, TV, music or whatever (feel free to e-mail questions to me at brian@pop culture references.com).
My Facebook friend Gary Cohn asked this of a mutual Facebook friend of ours, Mikey Sutton, but I thought it was an interesting enough question that I'll tackle it here, as well. Gary asked, "WHY do we want to know what we're going to see in a movie, or read in a book or a comic, BEFORE we see it or read it? I don't mean generally, I mean details. Why do we want to know the punchlines before we hear the jokes? Any thought?"
Right off of the bat, let me just note (as Gary is very well aware and I'm sure was very intentionally built into his question) that obviously not everyone wants to be spoiled. However, it is VERY common for people TO want to be spoiled, so let's delve into it a bit, while also noting why spoiler-averse people don't really factor into how film studios think about this stuff.
Clearly, I can't speak for everyone who likes spoilers here, but it seems like there are two major reasons why people want spoilers.
1. They want to think less and just enjoy how the story is told. This came up in a 2011 University of California, San Diego study that had test subjects read stories with and without a paragraph that basically spoiled them before they read the story and invariably, the test subjects all enjoyed the spoiled stories more. The study was just a straightforward "less or more" result, so there weren't official recordings of WHY the students liked the spoiled stories more, but from observations made by the testers in the study, it seemed like the people enjoyed not having to think too much about the plot, they could just enjoy how the story was told rather than constantly worry about twists or mysteries. This ties to a recent study that suggests that people who don't like to think too much tend to be the ones who like spoilers while people who think a lot about stuff tend to dislike spoilers. As one of the people behind the study noted, "Spoilers … can make sense of who did what."
In general, how would you describe the majority of people? Deep thinkers or not? Probably the latter, right? And so that's why spoilers are so popular.
2. They want to know if the work of art is "worth their effort." In other words, there are so many different options to watch/read out there, that people want to know as much about a story as possible to see if it is worth committing their time to it. And since those people NEED to be swayed, they're the ones who are catered to, while the ones who hate spoilers are already "in" and thus don't need to be catered to. Jason Blum, one of the guys behind Blumhouse Productions, explained why they give away so much of the plot to their movies in the trailers, "It comes down to the marketplace. It's harder and harder to get people to get to the movie theater and as much as people don't like it the trailers that convert people at home to the movie theater are trailers that show a lot of the movie. People don't like it but almost everyone that says they don't like it go to see the movie. The trailer really isn't for those people that are so tuned in, it's people who are kind of thinking they may or may not go. One of the ways to get them to go is to show them a lot of the movie in a trailer."
Robert Zemeckis, who famously complained when the trailer to his 2000 movie, What Lies Beneath, had the big twist of the film spoiled by the trailer….
but then he saw the movie become a blockbuster hit, so he stopped caring about spoilers in his trailers (his new big movie, Cast Away, also had EXTENSIVE spoilers in the trailer. It, too, was a blockbuster hit).
Zemeckis had a particularly sort of almost depressing take on things, "We know from studying the marketing of movies, people really want to know exactly every thing that they are going to see before they go see the movie. It's just one of those things. To me, being a movie lover and film student and a film scholar and a director, I don't. What I relate it to is McDonald's. The reason McDonald's is a tremendous success is that you don't have any surprises. You know exactly what it is going to taste like. Everybody knows the menu."
So yeah, people like spoilers because they want to turn their brains off a little and just enjoy the story and they want to know that they're about to devote their time to something that they will know ahead of time that they will enjoy. It might not make sense to all of us, but that seems to be the deal.
If anyone else has a pop culture question, drop me a line at brian@popculturereferences.com