Is The Rookie Based on a True Story?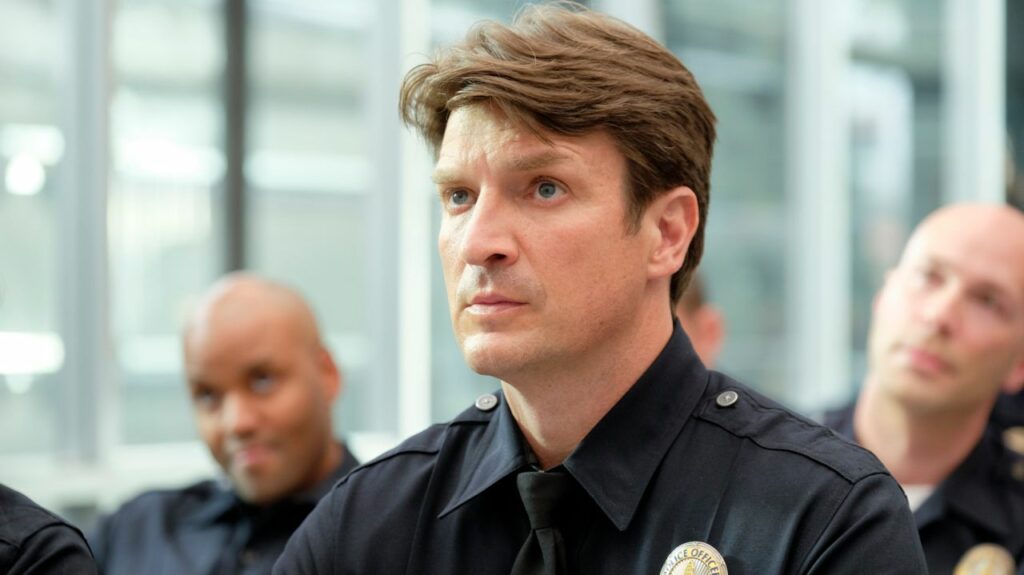 Today, we look into whether ABC's police drama, The Rookie, was based on a true story.
In Pop Culture Questions Answered, I answer whatever questions you folks might have about movies, TV, music or whatever (feel free to e-mail questions to me at brian@pop culture references.com).
Reader Bob M. wrote in with a pair of questions about The Rookie, the ABC cop drama starring Nathan Fillion as a 40-something man who decides to move from Pennsylvania to Los Angeles to become a rookie cop with the Los Angeles Police Department. One of Bob's questions was about whether the story was based on a real life story.
Basically, yes. It was based on a man name William "Bill" Norcross, who moved from Pennsylvania to Los Angeles when he was 44 to become a cop.
Norcross was interviewed by the New York Post about it and he explained, "I had been in a family business and when I was in college, my mom died. She was a big part of the family business and when she passed away, there was a huge hole in the business. I came home to help — and the next thing you know, it was 20 years later."
He was unmarried and had no kids and he decided to make a change. He noted, ""[Law enforcement] was something I had always thought about in the back of my mind … then, all of the sudden, I wake up and I'm 40-something years old and I figured if I was ever going to make a change, that now was the time to do it," he says. "I looked around; I always thought about LA — the LAPD has no age limit, as long as you can pass the requirements — and I saw they had expedited testing where you can cram a couple of months of testing into one week, and that's how it started. I knew no one out here except for one or two college friends [including Jon Steinberg, who later adapted the stoy for a screenplay]. The LAPD tested over 40 applicants and by the end of the week, there were only two of us left standing."
As noted, his college friend Jon Steinberg wrote a screenplay about it and it was adapted into a TV series. Cool stuff.
There ya go, Bob! If anyone else has a pop culture question, drop me a line at brian@popculturereferences.com