Why I'm So Excited That Magnum P.I. Was Saved From Cancellation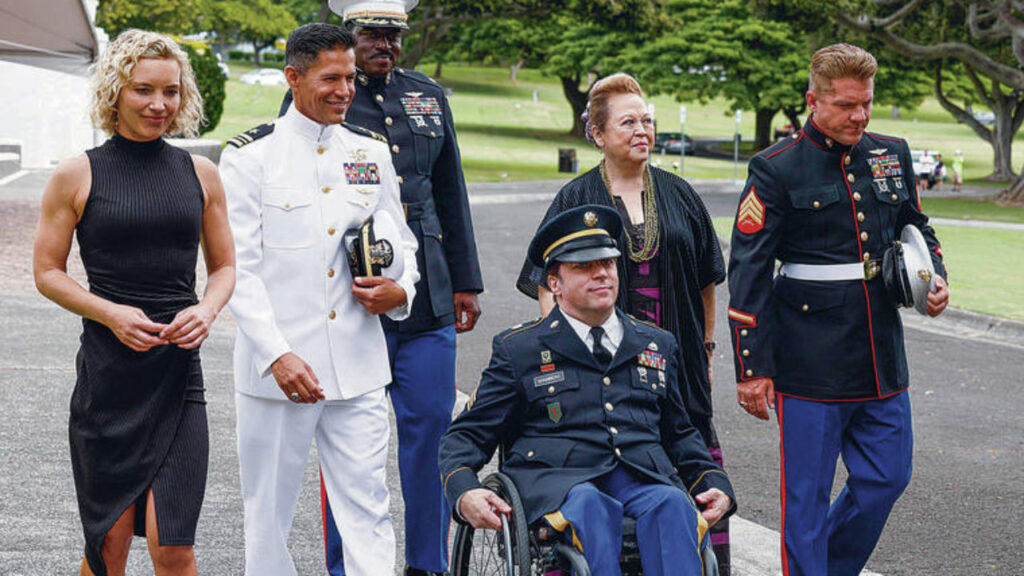 Today, I explain why I'm so happy that Magnum P.I. was saved from cancellation.
Knowledge Waits is a feature where I just share some bit of pop culture history that interests me that doesn't quite fit into the other features.
The world of TV reboots is a strange one, but for the most part, I like the fact that most reboots are distinctive enough that you can enjoy them or dislike them on their own merits. In other words, shows like the original Hawaii Five-O and the recent reboot are so different from each other that they're barely related.
That's essentially the case for the current Magnum P.I. series. The original Magnum p.i. series was a classic, and don't get me wrong, between the two, the original IS the better show, but the current series has succeeded on its own terms, as well.
Modern network television is generally built around the procedural model, which was the case in the days of the original series, as well. However, both the original and the current series have added a nice edge to the procedural formula by highlighting the character interactions on the series over the "case of the week" formula.
You're almost never going to be able to match the charisma and gravitas of Tom Selleck, so the current show really hasn't even tried to do that, instead embracing the aspects of Jay Hernandez's performance that differentiate him from Selleck, namely the sort of overarching theme of the show, which is, well, niceness.
The current Magnum P.I. is just a NICE show. In a post-Ted Lasso universe, people are realizing just how much power there is in having a show that has nice people who like each other helping other people. Hawaii Five-O had that, as well, but I think Magnum P.I. (especially once it lost its original showrunner) achieves it even better.
Plus, and a major key for me with the series, it's not STUPID. Way too many procedural shows are almost inherently stupid because stupid is easy to move the plot forward. Characters often have to "carry the idiot ball" to make things work and that doesn't happen on this series. The characters always act in character (granted, Bobby Lee plays a recurring character, Jin, who actually IS an idiot, which will often drive a plot, but, again, he IS an idiot) and the plots come by naturally.
It's just a solid, entertaining, pleasant TV series that there aren't enough of out there in the world, so I'm very happy with the news that it has been saved from cancellation by NBC to air as a midseason show for its Season 5 (for ten episodes) and then return for Season 6 for at LEAST ten more episodes (but possibly a full sixth season if Season 5 works out, and then possibly more after that).
Drop me a line at brian@popculturereferences.com if you have any other interesting bit about pop culture that you'd like me to discuss!