You Don't Need to 'Doomcast' Worse News About HBO Than We Already Have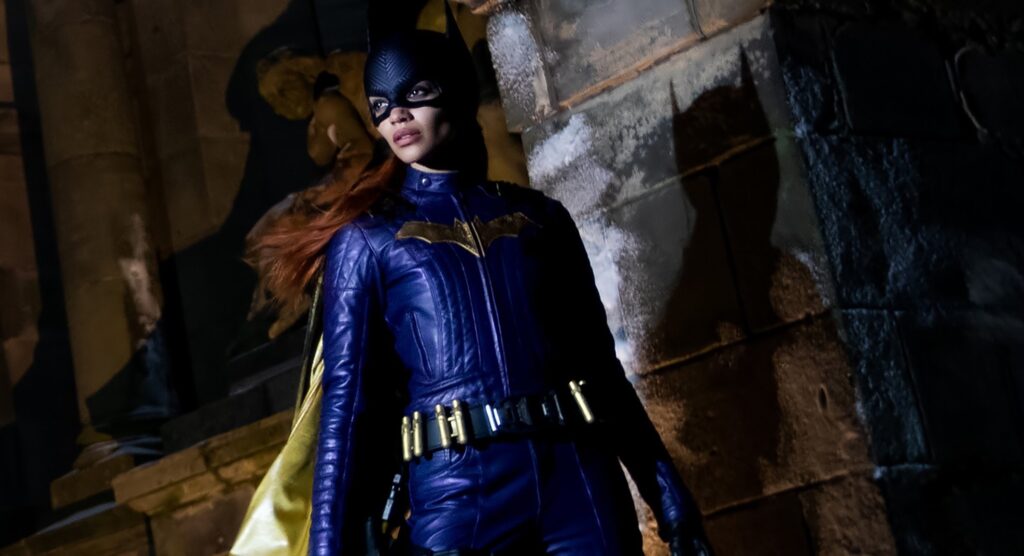 Today, I explain why there's no real reason to doomcast worse news than we've already had about HBO.
Knowledge Waits is a feature where I just share some bit of pop culture history that interests me that doesn't quite fit into the other features.
The recent HBO Max news sucks. It obviously sucks. Batgirl and the Scooobi sequel are canceled and being written off to save some money. Lots of people are going to lose their jobs and there will be less cool TV shows out there, as Discovery, the new owners of Warner Bros., have decided to DRAMATICALLY cut back on original scripted streaming-only programmign for HBO Max. That sucks (HBO Max's reality shows are also going to be toast, which is probably much less of a loss, but hey, it's still a loss). So that's bad news. It is fine to be upset about that.
However, in the world of predicting stuff, there's a term called "wishcasting," which is to say you make predictions more based on what you HOPE will happen. You look at an NBA prospect and say, "If he can improve his shooting, he'll be an All-Star." Okay, but WILL he improve his shooting or are you just wishcasting?
Similarly, but obviously 180 degrees opposed to that concept, is what we're seeing here, which is "doomcasting," predicting horrible stuff for no particular reason other than you expect doom to occur, like HBO will be replaced by Discovery or there will be no more scripted shows. I think that's not cool here, especially when the ACTUAL news is already quite bad.
What this almost certainly boils down to is not "No more scripted shows!" but rather, having to "settle" for new shows that HBO itself develops, which is still a lot of cool shows. Discovery bought HBO because it WANTED HBO. The head of HBO just got a five-year extension. Shows like Peacemaker, The Flight Attendant and Hacks that were developed by MAX will be fine, they'll just transition to HBO proper, and shows like Somebody Somewhere wasn't even a MAX show to begin with, ya know? So that show alone is proof that HBO proper can still do niche stuff. I'm not saying that those shows WILL officially start airing on HBO, but if they continue on MAX, they'll be fine, either way. Hit streaming shows are still hits.
What this news hurts is the FUTURE Hacks of this world. The FUTURE Flight Attendants. Those shows are in jeopardy of not happening now (at HBO, at least), which DOES suck. It also mostly affects niche shows, which is also a shame, as niche is where some of the best stuff often occurs (and, of course, unsurprisingly, that's also where the most diverse shows appear, so this is a very sad blow to diverse shows, which IS very sad).
For DC-related programming, Discovery knows that DC is very valuable material, they just aren't interested in the aforementioned niche stuff and they also don't plan on spending big money on anything that is streaming-only (and even that's probably only for the moment).
So yes, some cool shows will likely go, like Doom Patrol, but how much longer were you expecting Doom Patrol to last anyways? Same with the Arrowverse. How long were you expecting that to keep going once The CW was sold?
There will be a ton more reality shows, true, because that's what Discovery does, but they bought HBO because they know reality ISN'T ENOUGH. They NEED the scripted, so that's why they bought HBO in the first place. They're just going to be cutting costs for a while (they were only able to buy/merge with WarnerMedia in the first place because it had $55 billion in debt). Discovery Plus has 22 million subscribers. HBO Max has 76 million subscribers. Discovery is not the tail wagging the dog here.
Discover wants scripted shows. It NEED scripted shows. It just will have LESS scripted shows than before, but HBO will still be providing excellent television shows. This isn't a time to be predicting doom beyond the already awful news we've gotten.