A Few Interesting Callbacks in The Other Two Series Finale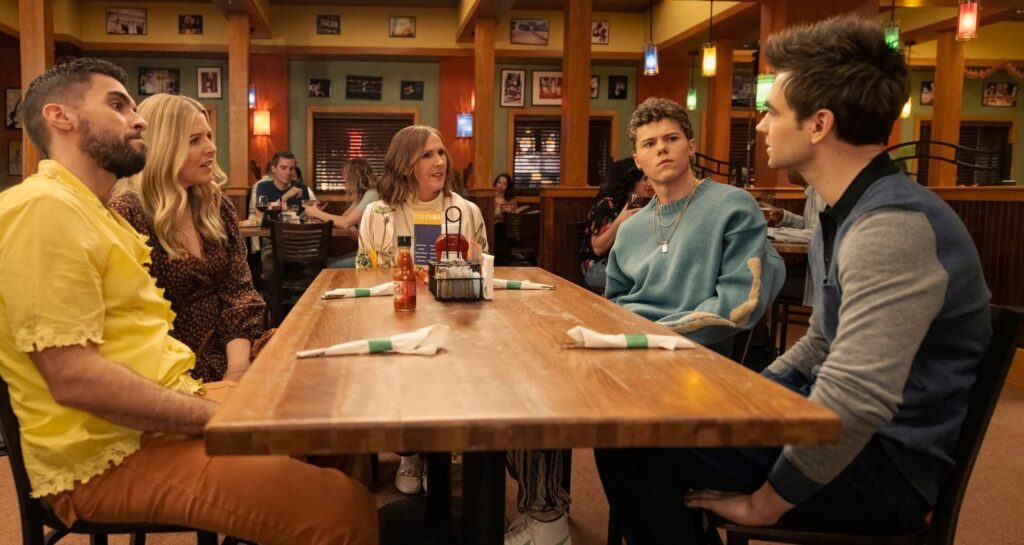 Today, I take a look at some interesting callbacks in the series finale of The Other Two.
Knowledge Waits is a feature where I just share some bit of pop culture history that interests me that doesn't quite fit into the other features.
This week saw the series finale of the excellent Max sitcom series, https://www.amazon.com/The-Other-Two-Season-1/dp/B082PQ9Y1M?crid=23FLZDO9U4N98&keywords=the+other+two+dvd&qid=1688198475&sprefix=the+other+two+%2Caps%2C83&sr=8-1&linkCode=ll1&tag=legenrevea-20&linkId=33eae03565a2f1d6b1153e155c20326d&language=en_US&ref_=as_li_ss_tl, which ended after three seasons, and it had a number of interesting callbacks that interested me enough that I thought I'd spotlight them here.
Lance's Dabbing
The episode opens with a scene set ten years earlier, where Brooke (Helene Yorke) introduces her new boyfriend, Lance (Josh Segarra) to her brother, Cary (Drew Tarver) and his best friend, Curtis (Brandon Scott Jones). Lance and Brooke apparently have been having sex constantly. Lance then introduces Brooke, Cary and Curtis to dabbing.
Well, in the pilot, Brooke tells Cary that he should be looking for a new relationship, like what Brooke and Lance had (they had broken up a few weeks before the pilot), and Cary notes that Brooke and Lance hadn't had sex in a year, and Brooke concedes that point, explaining that all he did was dab all of the time.
Brooke returns her mom's shoes
In the previous episode, Pat (Molly Shannon) is envious of her friend's adult children, because they're so different from Cary and Brooke. The friend's daughter has a playful bit where she returns her mom's sandals that she had borrowed and forgot about. At the end of the episode, with Brooke now in a better place after sacrificing her manager job to save Pat and Chase (Case Walker) from a scandal, Brooke re-enacts that same deal with her mom and some shoes of her mother's that she borrowed and forgot about.
Being last isn't so bad
Throughout the series, Cary has been obsessed with fame. In Episode 4 of this season, he talks about IMDB star rankings obsessively, and he notes that the actor who plays the judge on the show he is guest-starring on is literally the last person on the rankings. Well, Cary runs into the actor who plays the judge, and Cary sees that he is happily married with a lot of friends. In the finale, Cary realizes that having friends is more important than being super famous, and that is a clever callback to demonstrate that in such a clear cut way.
While not a callback, it was also nice to see that Brooke is wearing her engagement ring again at the very end of the episode.
If anyone has any pop culture bit that you'd like me to discuss, drop me a line at brian@popculturereferences.com.