Olivia Rodrigo's 'Vampire' Is Far Beyond 'Who is the Song About?'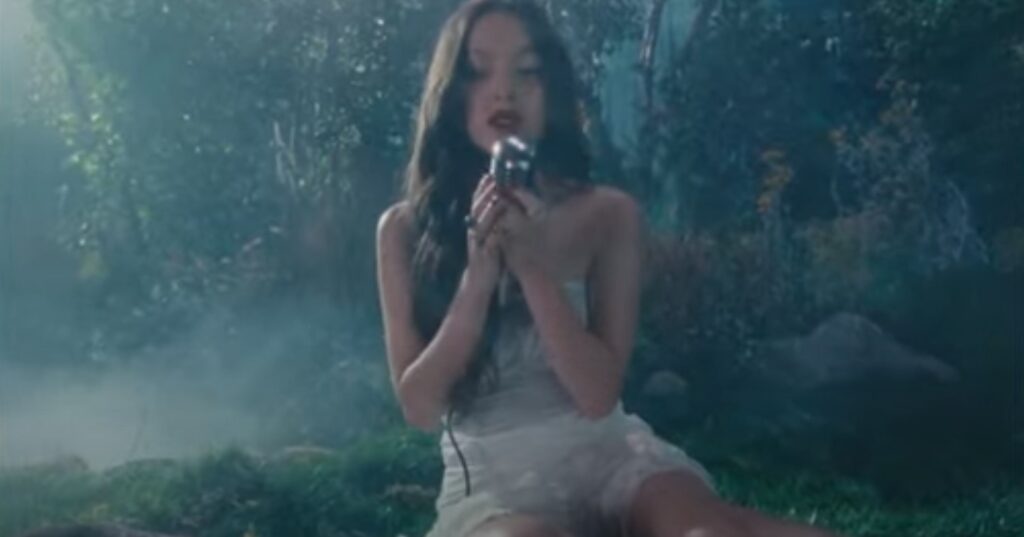 Today, I explain why it really doesn't matter who Olivia Rodrigo's "Vampire" is about.
Knowledge Waits is a feature where I just share some bit of pop culture history that interests me that doesn't quite fit into the other features.
Olivia Rodrigo just released the first single off of her much-anticipated second LP, Guts, today, and the song, "Vampire," is a really good up-tempo pop track that builds and builds as it goes along (it reminds me a lot of Bob Dylan's "Sad-Eyed Lady of the Lowlands" off of Blonde on Blonde in that regard, with the way that it continually builds up as time goes on, although "Vampire" ends a bit more abruptly).
The song is about an older ex of Rodrigo's who, well, you know, was a vampire, sucking her dry and being with her just because of her fame.
I used to think I was smart
But you made me look so naive
The way you sold me for parts
As you sunk your teeth into me, oh
Bloodsucker, famefucker
Bleedin' me dry like a goddamn vampire
It's a sharp tune, and obviously about a real person. Now, let me state the obvious, I clearly don't think that there's anything wrong with trying to figure out who songs are about. I have a whole feature, What's It All About, that is literally about who songs are about.
The issue here, though, is that Rodrigo dated TWO older guys in the past couple of years, film producer Adam Faze and DJ Zack Bia (both of whom were at least five years older than Rodrigo when she dated them, when she was 18-19 years old). While Bia is a successful DJ (who has his own label), it's not like either of these guys are exactly household names. In other words. there's no real difference for us as listeners as to WHICH one of these two guys who probably should not be dating teenagers (as Rodrigo notes in the song, they do so "'Cause girls your age know better") the songs are written about, because they have no resonance to us.
Rodrigo's first album, Sour, had a number of songs about her ex-boyfriend, Joshua Bassett, and that had more meaning to it since the two had co-starred in a TV series and Bassett was a pop singer, as well, who had (really bad) response songs to Rodrigo's tunes and the woman that Bassett allegedly dated after Rodrigo was ANOTHER pop singer, Sabrina Carpenter, who, like Rodrigo, then had a really good pop album about Bassett, as well called emails i can't send.
THAT'S interesting. Just like it is listening to Fleetwood Mac's Rumours knowing all of the various relationship problems of the band members of that group.
But what does it mean if Rodrigo's ripping into some dude you've never heard of? For most of you reading this, I could have said the song was about her ex-boyfriend, Maximus Jordan, and it would have as much meaning. Now if I said it was about, like, the guy who produced her first album or whatever, then that's interesting, but just some effectively random guy in his mid-20s who shouldn't be dating teenagers? It really doesn't matter that much.
Just enjoy the cool new song.
(Noting, again, I obviously have no problem with people playing "detective" on songs like this. Clearly, Rodrigo knows people are going to do that. I just don't think that it matters in THIS SPECIFIC INSTANCE. In many other instances, it totally DOES make sense).
If anyone has any pop culture bit that you'd like me to discuss, drop me a line at brian@popculturereferences.com.