Star Wars: The Last Jedi Is Not a Cynical Movie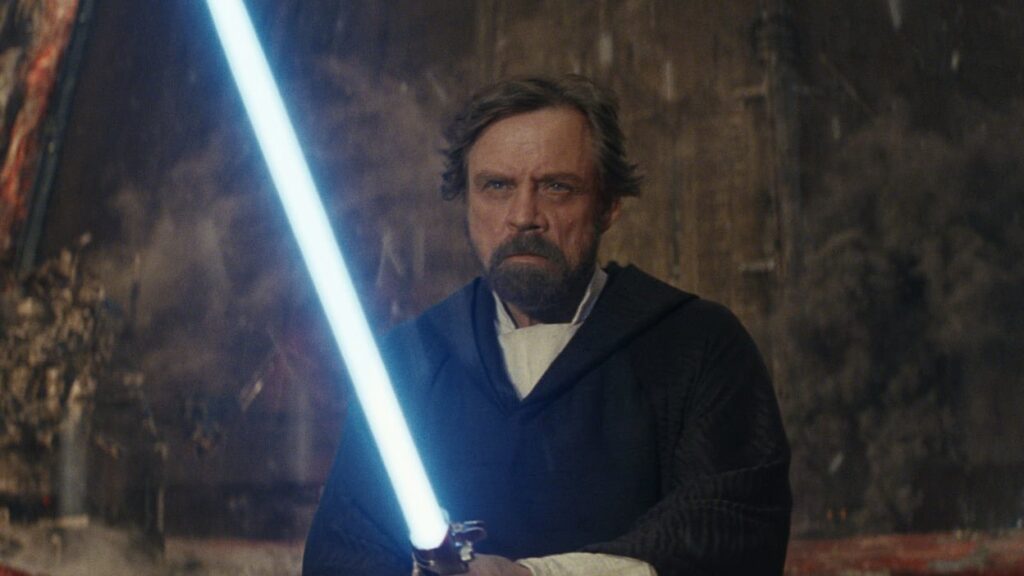 Today, we look at the strange argument that The Last Jedi is somehow a cynical movie.
Knowledge Waits is a feature where I just share some bit of pop culture history that interests me that doesn't quite fit into the other features.
Recently, there was a viral meme arguing that Lucasfilm's recent movies (specifically Star Wars: The Force Awakens, Star Wars: The Last Jedi and Indiana Jones and the Dial of Destiny) were too cynical in their treatment of the returning older characters, that they were all miserable and failures.
Forgetting the other two for a moment (and this is not to say that I agree with them, just that I'm not talking about them at this time), the example of Luke Skywalker in The Last Jedi is just an unsupported take on the character and film, as The Last Jedi is plainly NOT a cynical film. Instead, it is specifically about the power of hope in dark times.
The key problem is that people attribute sayings of characters in the film to be affirmative statements, when they are not, and one notable instance where the statement is clearly NEGATED by the events of the film.
Firstly, Kylo Ren's "let the past die; kill it if you have to" statement is treated as if the film agrees with him. It does not. He's a bad guy, the film actively does NOT agree with him.
Secondly, DJ's "Finn, let me learn you something big. It's all a machine, partner. Live free, don't join." Again, the film introduces a nihilistic position…and then REJECTS it. Finn actively rejects DJ' nihilistic position, and then Rose later stops Finn from sacrificing himself in vain, because it DOES matter whether he lives or dies and fights another day.
Finally, Luke Skywalker is in a bad place in the beginning of the film, and he says some harsh stuff, mocking the idea of him being some big hero. He mocks Rey when she looks to him to help the rebels, "You think what? I'm gonna walk out with a laser sword and face down the whole First Order?"
But then later in the film, that's PRECISELY what Luke DOES do. He walks out with a laser sword and faces down the whole First Order, allowing the remaining Rebels to escape and continue the revolution.
And, of course, the film ends with a stable boy recounting to his buddies Luke's heroic deed before demonstrating Force capabilities. In other words, hope is very much springing eternal in this film. Heck, Rey specifically saves the Jedi books that were seemingly destroyed. The past actively did NOT die.
The Last Jedi is a hopeful film that is not cynical. Kylo Ren is a tragic figure, true, but he's also the bad guy of the film, so, well, I dunno, man, the bad guy can have a tragic background. That doesn't mean the film overall is not optimistic. You can like the movie, you can dislike the movie, whatever, I don't particularly care, just don't say that it is a cynical movie, because it isn't.
If anyone has any pop culture bit that you'd like me to discuss, drop me a line at brian@popculturereferences.com.