Amir Arison Delivered a Clever Joke About His Future Plans in the Blacklist Season 9 Finale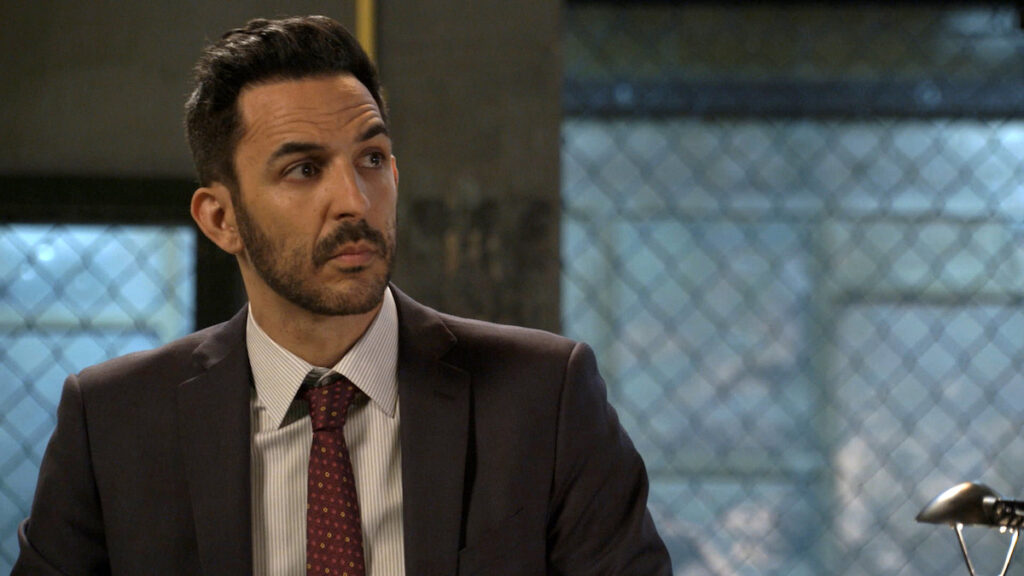 Today, we look at a clever joke made by Amir Arison in the Season 9 finale of The Blacklist (of course, this means there will be spoilers about the Season 9 finale of The Blacklist forthcoming).
In Meta-Messages, I explore the context behind (using reader danjack's term) "meta-messages." A meta-message is where a creator comments on/references the work of another creator (or sometimes even themselves) in their work. Each time around, I'll give you the context behind one such "meta-message."
Amir Arison is one of only a few members of the cast of The Blacklist to remain on the show for all nine seasons of the series about an FBI task force that works with an international criminal, Red Reddington (James Spader), to take down other criminals that he delivers to the FBI via his "Blacklist" in return for immunity (and, of course, for the help that taking down these other criminals do for Reddington's own secret plans).
Arison plays FBI Special Agent Aram Mojtabai, who is typically the tech support for the task force (but also the heart of the group).
Arison is leaving the show after nine seasons because he had the opportunity to star in a Broadway theatrical adaptation of the novel, The Kite Runner, and he could not do both the series and the play and he asked for permission to be allowed to do the play. It is possible that he will return when the play finishes (and will almost certainly at the very least do some guest spots in the forthcoming Season 10).
The funny part about that is the message that Aram tells his friends about why he has to leave. He explained, "It's been three years since we lost Elizabeth [FBI Special Agent Elizabeth Keen was a member of the task force and also secretly connected to Reddington. He gave himself up the day she started working for the FBI. She was killed at the end of Season 8 and this past season started with a two year time jump from her death]. In some ways, it's gotten easier. But in most ways, it still hurts. There goes my hope of doing this without crying … And this part won't be any easier. After a lot of careful reflection, I have decided to take some time away. I do not know how long, but I do know…away."
But when he continued, he noted, "My plan is no plan. I found a cool place in Brooklyn. I'm gonna go up there and just you know ride my bike, do New York, eat lots of pizza, look at the people, maybe a Broadway show. Anyway, I know we are here to talk about Elizabeth, but I've been wanting to tell you guys."
Get it, "maybe a Broadway show"? That's very cute.
If anyone has a suggestion for a good Meta-Messages, drop me a line at brian@popculturereferences.com!