When Did a Cartoon and a Person First Interact In a Movie?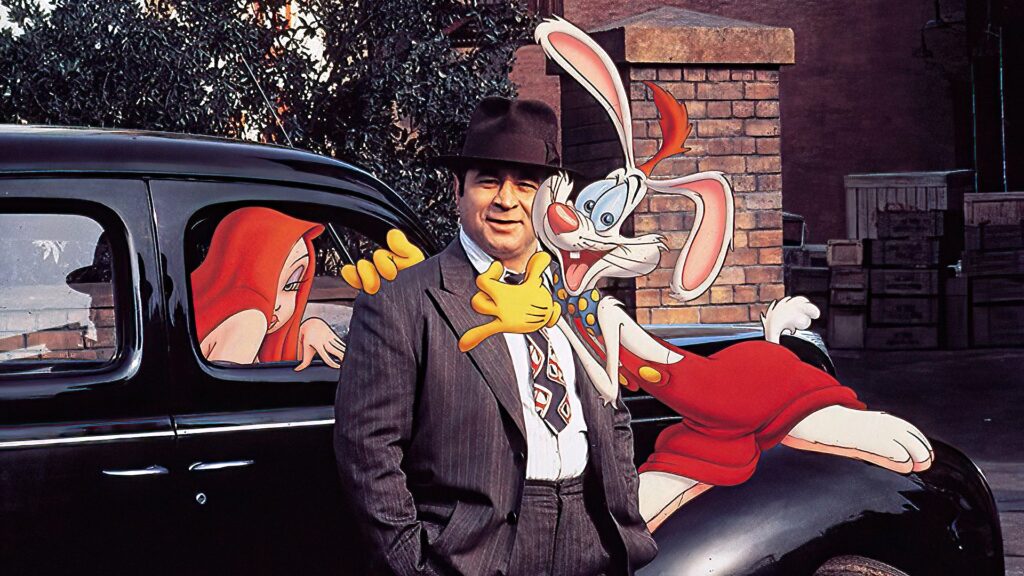 Today, we look at when a person and a cartoon first interacted in a movie.
In "When We First Met", we spotlight the various characters, phrases, objects or events that eventually became notable parts of pop culture lore, like the first time that JJ said "Dy-no-MITE" or the first time that Fonzie made the jukebox at Arnold's turn on and off by hitting it.
Who Framed Roger Rabbit is an iconic movie about cartoons and humans living in the same world together, but obviously, cartoons and humans have interacted in films for MANY years before that awesome flick, so when did it FIRST happen?
The first thing you need to understand is that, in many ways, what we think of as animated films began in vaudeville acts where "lightning sketch" artists would do shtick as they "interacted" with their canvas by drawing and erasing stuff super quickly. Through some movie magic, these lightning sketch artists of the late 19th Century would be immortalized on the nascent film industry in a number of films, like J. Stuart Blackton's The Enchanted Drawing…
If you think that counts as a human and a cartoon interacting, then I guess that's the answer right there. If you (like me) think we want to look for something more similar to Who Framed Roger Rabbit in terms of the humans and the cartoons both nominally existing on the same plane of existence, then we have to keep looking.
Max Fleischer's Out of the Inkwell is a step forward, as the cartoon figures DO interact with the "real world"…
They mostly didn't interact with humans, but eventually, by 1921's "Invisible Ink," Fleischer had developed the concept to the point of having them interest (thanks to my pal, Pol, for noting this later installment)…
So there ya go, that beats my initial thought of Walt Disney's Alice's Wonderland from 1923, the first of a series of Alice films showing a little girl interacting with cartoons (which had her interacting with the cartoons directly right away)…
Thanks, Pol!
If anyone has a suggestion for a future edition of When We First Met, drop me a line at brian@popculturereferences.com.