When Three's Company Used Cindy Snow to Make Chrissy Snow Look Bad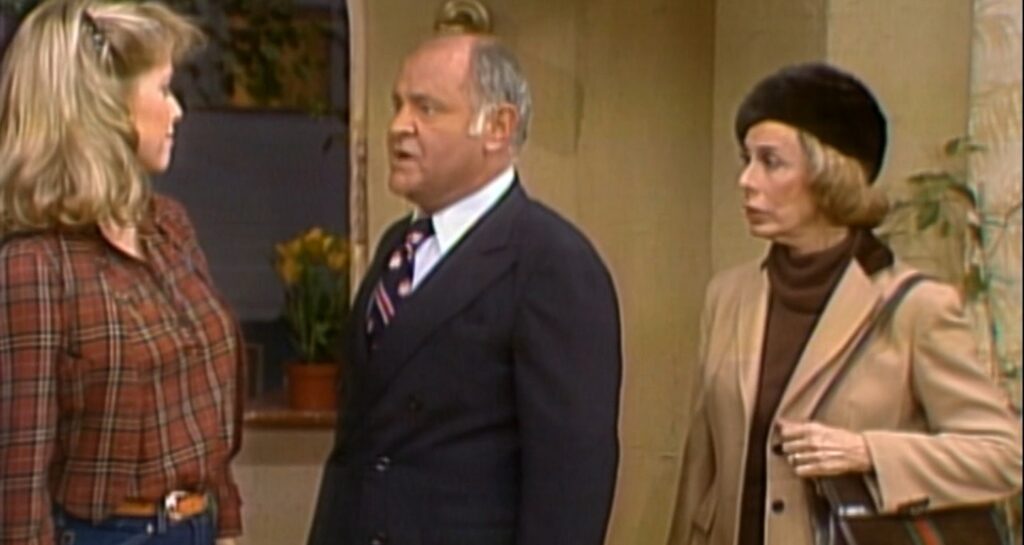 Today, we see how Three's Company rehashed a Chrissy Snow plotline with her cousin, Cindy, that made Chrissy look bad in the comparison.
In Meta-Messages, I explore the context behind (using reader danjack's term) "meta-messages." A meta-message is where a creator comments on/references the work of another creator (or sometimes even themselves) in their work. Each time around, I'll give you the context behind one such "meta-message."
The Season 5 episode of Three's Company, "Jack to the Rescue," sees Janet pointing out to their new roommate, Cindy Snow (cousin of their old roommate, Chrissy Snow, who was off the show due to a contract dispute between the show's producers and Chrissy's actor, Suzzane Somers. Jenilee Harrison played Cindy), that she should not be doing errands for her boss and he should just expect her to do normal secretarial work. Meanwhile, she gets into trouble at work when their other roommate, Jack, stops by to get a resume that Cindy typed up for him on company time. Jack stands up for Cindy and ends up getting her fired.
Later, though, when Jack goes to grovel to the boss to re-hire Cindy, he discovers the boss having an affair and blackmails him into rehiring Cindy. The boss and his wife stop by the apartment to let Cindy know, but when the boss is in another room, Jack comes home and tells the story about the blackmail…in front of the boss' wife! After the boss then tries to re-fire Cindy, his wife insists that he re-hire her as she wants someone to keep an eye on him.
Cindy, though, can't accept this situation and plans to quit and work for a boss she could actually respect.
Fair enough, right?
However, the plot is pretty much a redo of a Season 3 episode, "The Catered Affair," where the President of the firm that Chrissy is working at (which is apparently the same one as Cindy, despite no characters ever showing up again during Cindy's time there) is hitting on her at a company event that Jack was catering…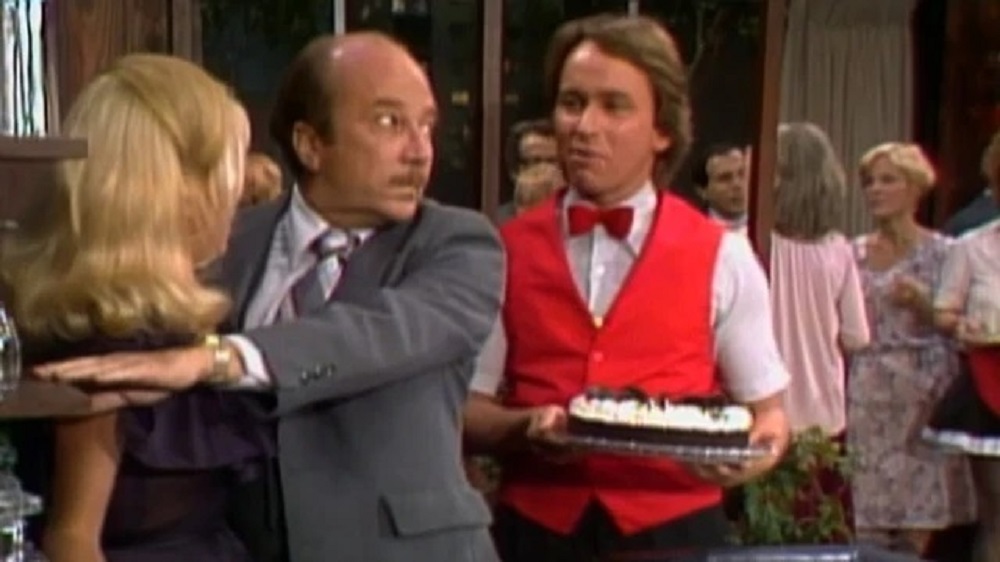 Jack assaults him, resulting in Jack not being paid for the event (problematic since he was out the money he spent on the food and drinks) and Chrissy being fired.
Later, though, with help from Chrissy's direct superior (JC, who was a woman, which was a whole episode in and of itself when Jack and Janet learned that Chrissy was going to be sharing a room with her boss on a work trip), they trick him into offering to rehire Crissy in return for sexual favors and he is caught red-handed and they blackmail him to pay Jack for the event and give Chrissy her job back or they'll tell his wife (who is at the event. Dude liked to live dangerously). He agrees and Chrissy remains on the job.
So, in the middle of a time when the show was obviously not happy with Somers about her dispute about her contract (she would still appear in a brief sequence in each episode calling in to the roommates until her contract finally ran out), there was a plot where Cindy Snow is shown to have a higher standard of virtue than Chrissy.
It's quite possibly a total coincidence, but it's a fascinating one.
If anyone has a suggestion for a good Meta-Messages, drop me a line at brian@popculturereferences.com!