Blue Bloods Handles Police Controversies in the Most Cowardly Way Possible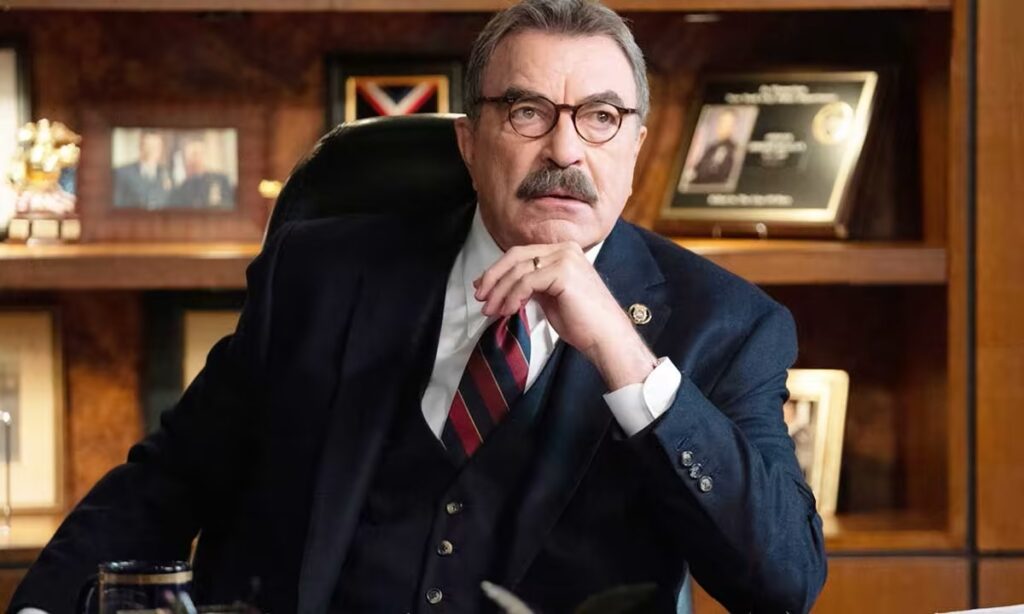 Today, I explain how Blue Bloods handles police controversies in the most cowardly way possible, by agreeing with reform OFF camera and only showing hysterical anti-police behavior ON-camera.
Knowledge Waits is a feature where I just share some bit of pop culture history that interests me that doesn't quite fit into the other features.
Interestingly enough, for much of its run, Blue Bloods (which is now in its 13th season) has generally avoided "torn from the headlines" type problems. They did a little bit of it in the very first season, but then went into mostly invented problems for much of the series' run. For instance, the "big bads" of the first season were a group of corrupt cops, but they were just basically cartoonish villains. They even had a name for the group – the Knights Templar.
Now, don't get me wrong, it's not like the show NEVER addressed real world issues, it just came up fairly rarely, with the the debates on the show generally being ones that could have worked in 2015 or 2005 or 1995 or whatever. Since 2020, though, with police reform being such a major part of public debate, the show has slowly begun to bring in real world issues more often, only it does so in the most cowardly way possible, from a storytelling perspective.
One of the most infamous examples was Season 12's "USA Today," where a Black detective, Angela Reddick, received her "golden ticket," where she was allowed to request her next assignment as a reward for exemplary behavior on the job. She shocked everyone by asking to work in the Police Commissioner's office. She explained she could do more overall good there.
She was quickly at odds with Commissioner Frank Reagan (Tom Selleck)'s senior aides (the "Three Musketeers," as it were), and Reddick was clearly intended as the voice of real world police reforms. At the end of the episode, Frank decides to side with Reddick on a debate they were having over whether to punish a cop for getting into an off-duty drunken brawl. However, after siding with her, he then essentially pushes her out of the job, telling her she is too valuable to the NYPD to be stuck in his office. It's obviously a nonsensical explanation, and even the show seemed to acknowledge how poorly it handled it, because after she is shot on the job later in the season, she's offered her commissioner's office job back, but she declines.
Throughout Season 12, Frank constantly talked about police reforms, but it's always off screen, while the show depicts the "anti police hysteria" ON screen. "USA Today" was the closest we came to Frank actually acknowledging the reality of it all and his answer, after basically following his new aide's advice, was to then get rid of the woman who brought it up.
That's what is so cowardly about it all. If the show just wanted to, say, be totally against police reform, that would be a bad idea in and of itself, but it would at least be a bold move. Their approach, though, is to embrace it…but never show it.
It came up again in the most recent episode of Season 13, where a Black cop shoots an unarmed Black man after he was pulled over because his car matched the description of a recent robbery. After being told not to move, the man quickly goes for his cell phone in his pocket, and the cop shoots him dead. The cop went to trial, where he was acquitted. He was also cleared in an internal investigation. In the latest episode, however, the Mayor insists that they reopen the case, just because he's getting pressure from the public. Once again, the show has created a situation where the cops are correct, so that they depict any disputes with them as anti-cop hysteria, while, of course, repeatedly noting that they WOULD have punished him had he been wrong.
It also came up in Season 12's "Good Intentions," where a young priest is very vocal about "Defund the police." However, we then see that he once called the cops for help, so therefore, we can just ignore all of his concerns, right? And Frank's friend, the Bishop, just transfers the dopey priest away (it's like the classic bit from The Simpsons, "Uh, Mr. McClure, I have a *crazy* friend who says it's wrong to eat meat. Is he crazy?" – only here, "There's this crazy priest who wants to defend the police. Is he crazy?").
For instance, on bail reform, which tends to be not very popular with the public (who doesn't really understand the reason FOR bail reform, which is that rich people and poor people who each commit the same crime, the rich person gets to go free while the poor person does not, and you get situations like 18 people dying in New York jails so far this year while waiting for their trials), the show at least outright takes an anti-bail reform position. No one ever tries to explain the point behind bail reform, everyone on the show, even the "liberal" District Attorney, Erin Reagan (Bridget Moynihan), agrees that OBVIOUSLY bail reform is bad (and, of course, everyone who was set free due to bail reform turns around and murders someone. Of course they do). And hey, while I disagree, at least that's a stance!
It's not this cowardly "Yes, police reform is needed, but the people who ask for it are such jerks, right?" And only showing the anti-police hysteria and never anything to suggest WHY police reform is needed, while, again, constantly saying police reform IS NEEDED! It's very embarrassing writing.
Drop me a line at brian@popculturereferences.com if you have any other interesting bit about pop culture that you'd like me to discuss!