Can You Think of Worse Generic Party Music Than This Three's Company Scene?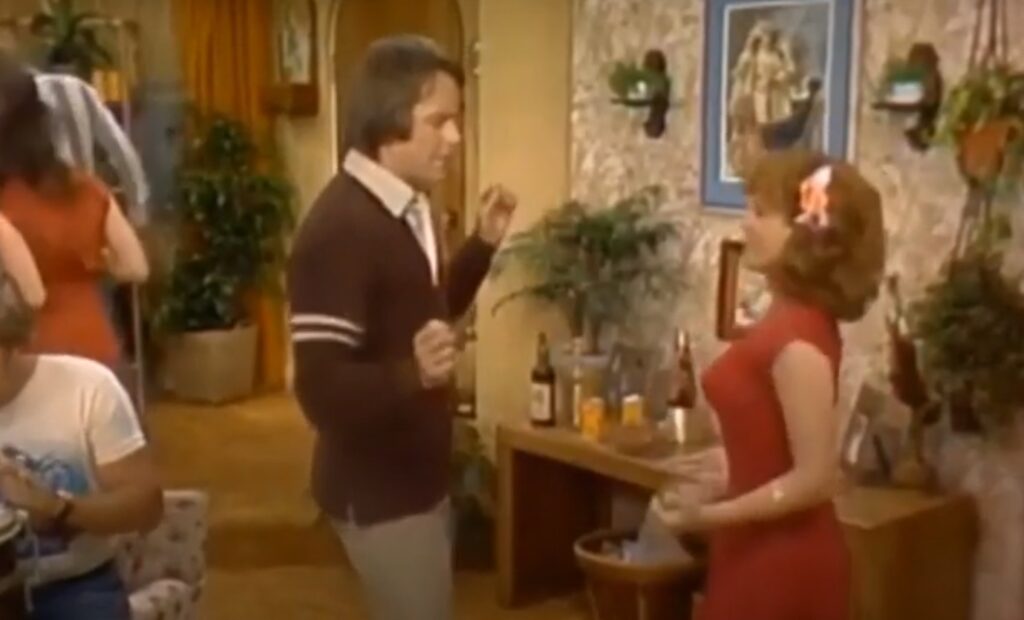 Today, I show you possibly the worst generic dance music on a TV sitcom and I see if you can think of a worse example.
Knowledge Waits is a feature where I just share some bit of pop culture history that interests me that doesn't quite fit into the other features.
In Season 2 of Three's Company, in the episode "Strange Bedfellows," Chrissy and Janet are out of town for the night and so Jack throws a party (at the party, Mr. Roper gets drunk and ends up passed out in a bed with Jack and since Roper thinks Jack is gay, then he thinks that the two hooked up, to much hilarity).
The music is INSANE. Check it out…
TV shows very often don't want to pay for real music, so they use generic pop music, and it is almost always terrible, but this is a special kind of atonal awfulness. Can you think of any generic music on a TV sitcom that is WORSE than this? Let me know!
Okay, if anyone has a suggestion for a future Knowledge Waits (basically, interesting about pop culture that you'd like to see written about), drop me a line at brian@popculturereferences.com.