CBS' New True Lies Series Had a Shockingly Bad Pilot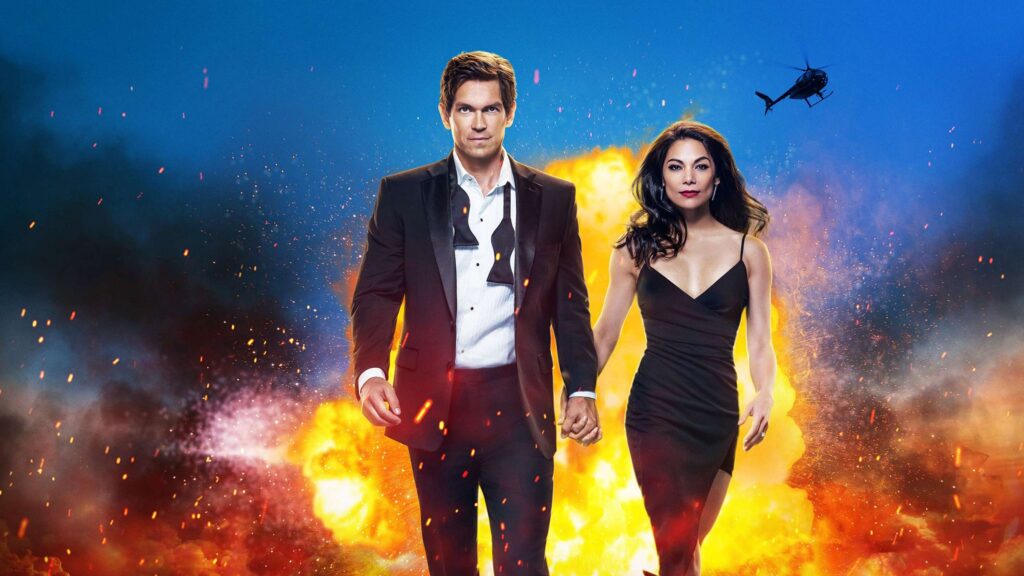 Today, we look at the shockingly bad pilot for CBS' new True Lies TV adaptation.
This is Pop Culture Reviews, where I occasionally review pop culture stuff (including items sent to me to review).
CBS has been hyping its TV adaptation of the 1994 blockbuster James Cameron written and directed action comedy, True Lies, for MONTHS now, so I'm shocked by just how bad the whole thing was. I wasn't particularly enthused when I saw the first trailer months ago (last year, probably, right?), in part because if you're going to adapt a blockbuster film that starred one of the most popular movie stars of the past 40 years in Arnold Schwarzenegger, you'd think you'd at least get a big name TV actor to star in the series. Instead, they're going with Steve Howey. Steve Howey is a fine actor. I've liked him in plenty of things. However, he would not be near a list of "actors I would think would star in a True Lies TV adaptation."
But whatever, the shoe is from Matt Nix, who had the reliably enjoyable Burn Notice series, so if anyone could pull of a fun spy drama series, it would be Matt Nix.
And yet…the pilot was TERRIBLE. I couldn't get over just how BAD it was.
The episode opens with Harry Tasker and his team of agents on a secret mission. And the mission is striking in just how BORING it was. There was nothing interesting about it. There was nothing visually compelling about it. It was just about the most bare bones spy plot you could come up with. Other TV shows that ended up being kind of blah, like Scorpion, at least opened up with visually stunning pilots, but the opening mission of True Lies was absolutely bland.
Ginger Gonzaga as Helen Tasker was fine. Nothing great, but fine.
Then we get to the big twist, Harry has taken Helen on a mission to Paris for a surprise vacation because she thinks he's cheating on her. At dinner, they're attacked and then taken hostage. Helen somehow is able to take out trained agents because she's been doing exercises that involve punching. It's so dumb.
Then Helen uses some crazy move she learned from yoga to free herself and Harry, and they escape in a helicopter sequence that might have been kind of cool looking if I saw it in an episode of Mannix in 1972, but was, again, visually boring as heck in 2023.
Now that Helen knows Harry is a spy, the organization he works for determines that there is no other possible recourse other than to have Halen join the organization, as well. That, of course, is bonkers crazy.
Not only is it crazy, but the show also pretty much skips over any real emotional conversations between Harry and Helen. The whole point of the original True Lies was that Helen found that she was surprisingly good at being a spy, too, so she joined up with Harry by the end of the movie. They didn't just tell her that she had to become a spy. Also, why is Helen a spy by the end of the first episode? Why not actually deal with her learning about Harry's spy secrets and then gradually lean into her deciding she wants in? MAKING her become a spy turns the whole emotional conflict around in a very boring way. Burn Notice was fun, it was light and engaging. This is dark, boring and not fun at all.
Most of the acting interactions were pretty stiff, as well, but really, the biggest problem was that it took a movie directed by James freakin' Cameron and turned it into a show that was less visually interesting than Nix's Burn Notice, which was done on USA, and not a major network like CBS. It was just a complete and utter misfire that, like I said, shocks me by how bad it was.
East New York, a legitimately excellent CBS show, is currently very much on the bubble for getting a Season 2, and one of the things CBS is reportedly waiting on is to see how well True Lies does before making a decision on renewing East New York. If East New York doesn't get a second season because of this show being renewed, I will not be a happy camper.