Classic 1960s Christmas #12 – Bonanza "Gabrielle"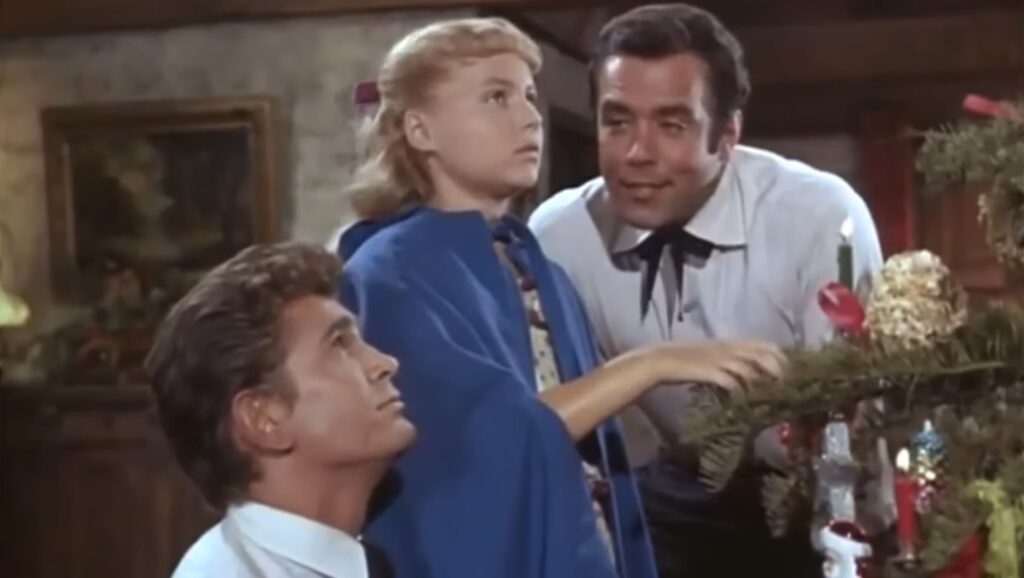 We continue our countdown of Brian's favorite 1960s Christmas TV episodes with 1961's "Gabrielle" from Bonanza.
As you may or may not know, classic TV westerns like Bonanza very often worked as basically anthology series where each episode could be a standalone story that was only tangentially related to the men of the Ponderosa, the massive ranch owned by Ben Cartwright (Lorne Greene) and his three adult sons, each born to a different mother, from the studious eldest, Adam (Pernell Roberts) to the kindhearted oaf, Hoss (Dan Blocker) to the adventurous and girl-hungry youngest, Little Joe (Michael Landon).
You know, like an episode would be a guy trying to woo a girl, and he would turn to Little Joe for advice or whatever. As a result, the show was sort of primed for adaptations, as it could just take a familiar story and simply place it in the late 1800s and have the Cartwrights get involved in the background. That was what happened in the standout Season 3 episode, "Gabrielle," which is pretty much just Heidi done in Virginia City.
Hoss and Little Joe find little 11-year old Gabrielle, who is blind, wandering the forest, searching for her grandfather. Her parents had been killed in a wagon crash, and Gabrielle was hoping to find her grandfather, who lives in the woods like a hermit, to live with. The Cartwrights take her in, and talk to the grandfather, who has no interest in having anyone live with him.
The Cartwrights then arrange for a local family to adopt Gabrielle, and they throw a wonderful Christmas party for her on the Ponderosa, but in the end, the grandfather can't give up on his granddaughter, and he comes to get her and they are tearfully reunited.
It's a nice, solid Christmas offering, with a strong performance from young Diane Mountford as Gabrielle.