Classic 1960s Christmas #11 – The Dick Van Dyke Show "The Alan Brady Show Presents"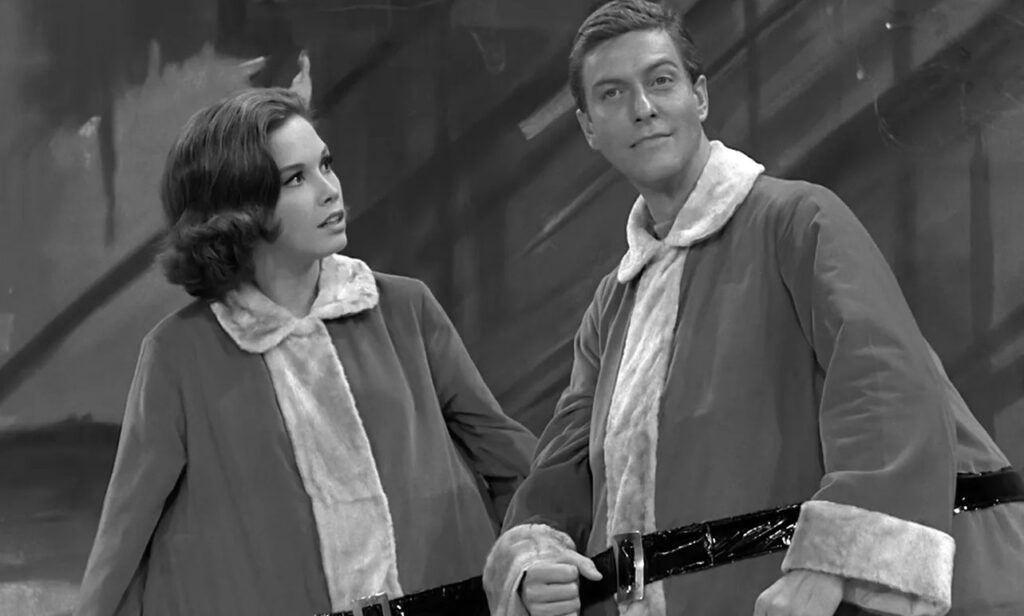 We continue our countdown of Brian's favorite 1960s Christmas TV episodes with 1963's "The Alan Brady Show Presents" from The Dick Van Dyke Show.
This is tough ranking outside the top ten, because it's both A. an episode of The Dick Van Dyke Show, one of the greatest sitcoms of all-time and B. It's a very famous Christmas episode, and was even recently colorized and aired on CBS (and is for sale as Dick Van Dyke Show: Classic Christmas), so it's one that I imagine that a lot of you were expecting to see on this countdown and I bet you figured it would be higher.
And yet…
It's just a variety special.
Honestly, you could argue that it shouldn't even QUALIFY for the list, if I'm intent on only doing fictional episodes and not variety specials, but it technically qualifies, because the conceit of the episode is that Alan Brady (Carl Reiner) decides to turn his Christmas show over to the writers and staff of his show (and their families) to do a variety show, and then the episode is just that.
Obviously, this was just an excuse to have the very talented people who starred on the show to do a variety special and nominally keep it in the continuity of the show, and that's fine, but I can't really compare it that much to shows that did actual plots and stuff like that.
And honestly? It's not like it's even an amazing variety special. It's GOOD, and it IS fun, but it's also not much more entertaining than the eighth best Dean Martin Christmas variety special.
But hey, it IS The Dick Van Dyke Show and it IS fun, so I'll still put it in right smack at the start of the top half of the countdown.