Coach Lubbock on Growing Pains Got a Whole Big Family Before Getting His Own Show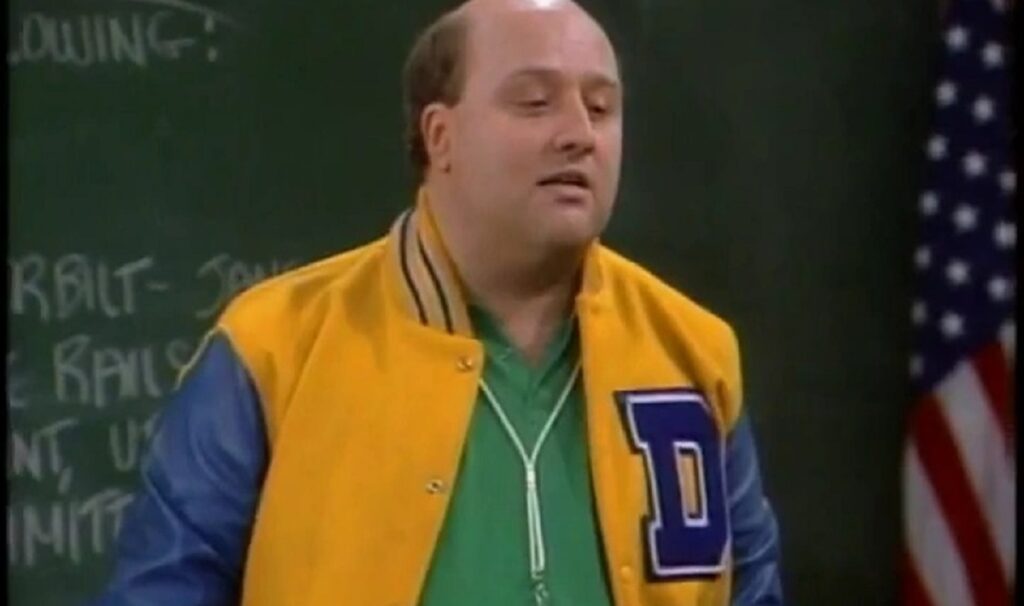 Today, we look at Growing Pains' first attempt at spinning off a sitcom from the hit family-themed series.
This is Back Door Blues, a feature about "backdoor pilots." Backdoor pilots are episodes of regular TV series that are intended to also work as pilots for a new series. Sometimes these pilots get picked up, but a lot of times they did not get picked up. I'll spotlight examples of both successful and failed backdoor pilots.
CONCEPT: Just The Ten of Us, Mike and Carol's quirky teacher, Coach Lubbock, gets a new job while he and his wife try to deal with their eight children.
SERIES IT AIRED ON Growing Pains
Like most TV series of the 1980s, Growing Pains tried to do a spinoff, but the problem is that there really weren't that many regular characters ON the show, so who do you spin off? The entire cast was made up of the Seaver family, so it would have to be someone else, but who?
Well, one of the more charming recurring characters on the series was Coach Lubbock, played by stand-up comedian Bill Kirchenbauer. The shtick with Coach Lubbock was that he was your typical football coach type, but he had to keep filling in for other classes and hilarity ensued watching the coach fill in for a French teacher or an English teacher or whatever. Lubbock ended up taking part in a number of important episodes, like when he convinces Carol Seaver to tutor his star player, Bobby, and the two become a couple, or when he is directing the school play when Mike Seaver realizes he wants to be an actor.
So the show decided to spin Lubbock off into his own series, and it happened in Season 3's "How the West Was Won," which aired on back-to-back nights in the spring of 1988 as the two penultimate episodes of Growing Pains' Season 3. In the episode, Coach finds out that he won't be given a new contract by the school and Mike tries to protest Coach's firing. At the same time, Mike learns that the Coach has three very attractive daughters around Mike's age and Mike soon learns that the Coach has four other kids with his wife and a baby was on the way!
Mike causes a big protest that ends up with him and his sister, Carol, arrested, and the Coach's firing is moved up! However, he is touched by Mike's well-meaning gesture, especially as Mike explains how much the Coach meant to him (at this point, Lubbock had made, like, five appearances over Seasons 2 and 3, so it was a bit silly). Coach, though, gets a job offer from an all-boys Catholic school in California and he and his whole family pack up and head for California, where the girls will be allowed to attend as a special rule (great news for Coach's boy-crazy twin daughters).
DID THE PILOT GO TO SERIES? Yes
SHOULD IT HAVE? Sure, Just The Ten of Us was a pleasant enough show. And that theme song was pretty darn good!
Okay, that's it for this installment of Back Door Blues! I KNOW you have suggestions for other interesting backdoor pilots, so drop me a line at brian@popculturereferences.com (don't suggest in the comments, as this way, it'll be a surprise!).