Coolio Almost Had His Own Spinoff From Malcolm and Eddie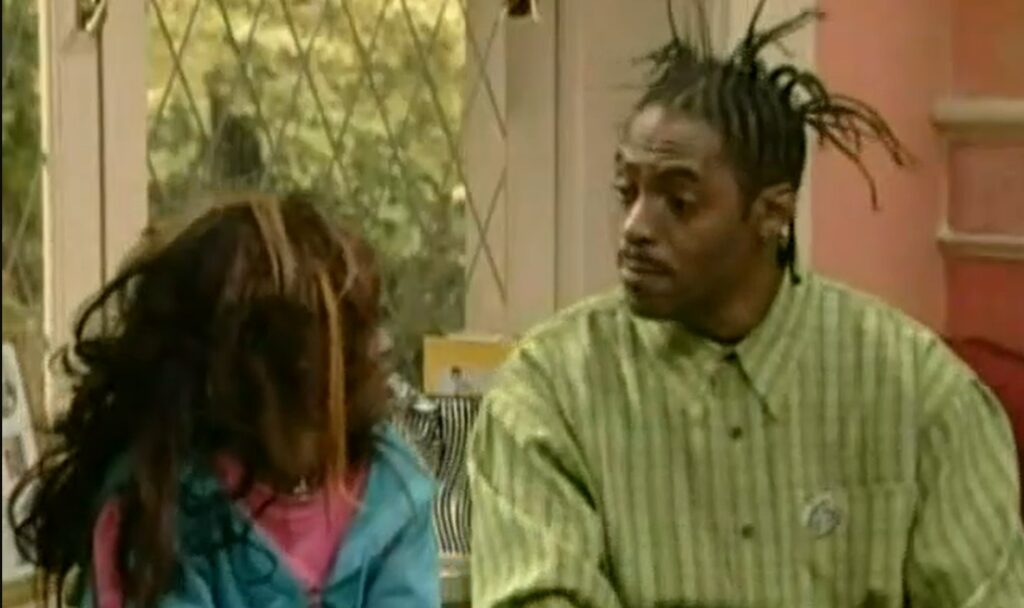 Today, we see how the late rap superstar, Coolio, almost had his own sitcom at the height of his fame, spun off from Malcolm and Eddie.
This is Back Door Blues, a feature about "backdoor pilots." Backdoor pilots are episodes of regular TV series that are intended to also work as pilots for a new series. Sometimes these pilots get picked up, but a lot of times they did not get picked up. I'll spotlight examples of both successful and failed backdoor pilots.
CONCEPT: Daddio, a Coolio starring vehicle about a man trying to balance his contractor business with raising three kids with a wife whose nurse schedule often kept her away from the house.
SERIES IT AIRED ON Malcolm and Eddie
As I'm sure you heard, the star rapper, Coolio, who is best known for his song "Gangta's Paradise" (but he had a number of hit songs), passed away recently at the age of 59.
Coolio is obviously best known for his rapping (and then, later in his life, for his many reality television appearances), but for a while there, there was a big push to have him work as an actor. He must have had some sort of deal with Columbia Tristar Television, as in 1999, he appeared in an episode of the Columbia Tristar produced Early Edition, and then appeared on the Columbia Tristar-produced Malcolm and Eddie as a backdoor pilot for his own sitcom.
Malcolm and Eddie (which ran four seasons on UPN between 1996-2000) starred Malcolm-Jamal Warner and Eddie Griffin as two friends in Kansas City who would get caught up in various get rich schemes before they ultimately found success with a jazz club called The 50/50 Club. In Season 3, they were doing so well that they looked to expand into Chicago with a 50/50 Club Chicago, and in Season 3's "Daddio," they visited Chicago to meet a contractor, Troy Jensen (Coolio) who was bidding on the job of renovating the warehouse they were looking to buy to turn it into a club. Malcolm and Eddie visited him at his house, just in time to see his wife, Vina (Vanessa Bell Calloway), called into work (she was a nurse), leading Troy to have to deal with the couple's three kids, Cairo (Orlando Brown), Geneva (Jazz Raycole) and Rome (Christian Copelin). Also on hand were Vina's brothers, Duke (Alimi Ballard) and Earl (Rawle D. Lewis), who worked with Troy in his contracting business but were also pretty annoying.
Troy had to talk Geneva through a hair crisis, while helping Rome (who liked to pretend to be a superhero) out of having his head stuck in the house's bannister, and keeping Cairo from giving away the family dog (which had stolen the family's dinner for the night). In the end, Troy gets the job, and earned the respect of Malcolm and Eddie for his unwillingness to do the job for any cheaper than it was needed to get done safely.
He then celebrates with his kids…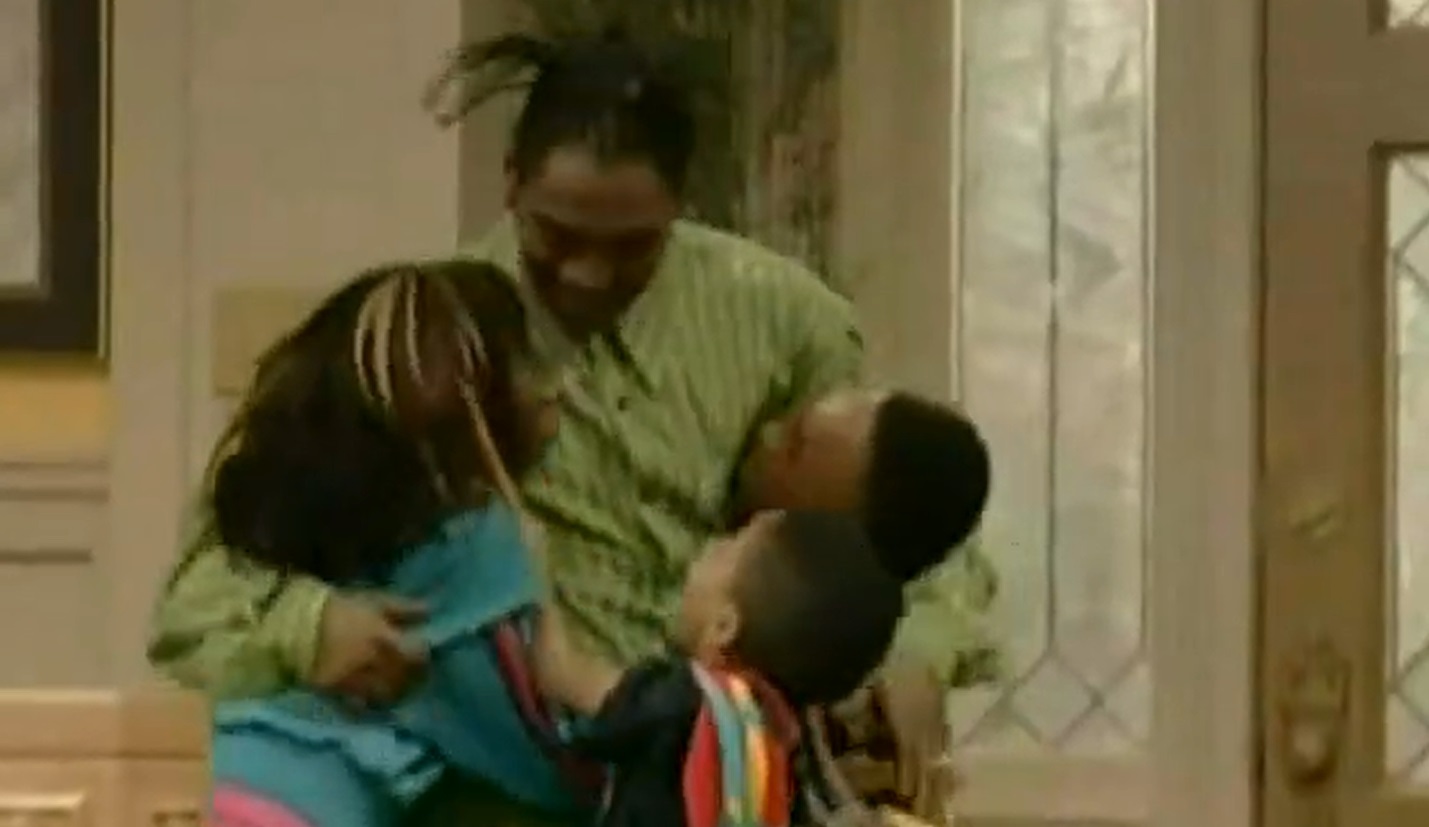 DID THE PILOT GO TO SERIES? No.
SHOULD IT HAVE? Coolio was a charismatic guy, so you know why studio executives thought he could handle his own show. I don't know that he really COULD, but boy, this show sure had a great cast for the family. Calloway and Raycole are still acting regularly to this very day, and Brown and Copelin found success in other teen shows of the era. So I think it ultimately could have worked, with the rest of the cast sort of helping Coolie out along the way.
Okay, that's it for this installment of Back Door Blues! Thanks to reader Andrew G. for suggesting this one. I KNOW the rest of you have suggestions for other interesting backdoor pilots, so drop me a line at brian@popculturereferences.com (don't suggest in the comments, as this way, it'll be a surprise!).