Curt Hansen Missed Out on Being the Leader of Big Time Rush, But At Least He Got to be Zac Efron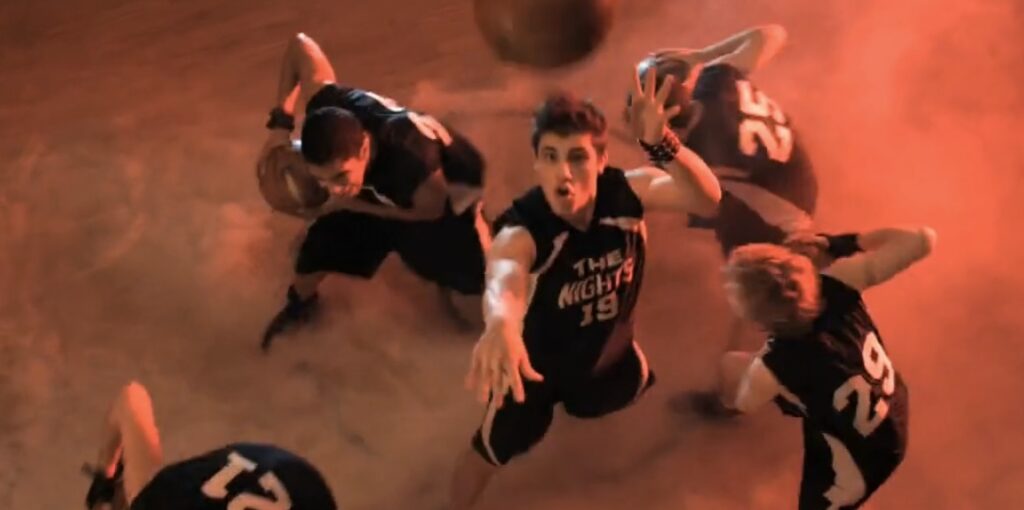 Today, we look at how Curt Hansen missed out on being the lead singer of Big Time Rush, but at least he got to become Zac Efron on the show.
This is "My Name It is Nothin'," a look at when movies and TV shows feature celebrities, characters and/or famous people without featuring the actual celebrity/famous people. You know, changing the names so that you can tell the story without legal issues.
May is a Month of My Name it is Nothin' (or perhaps May Name it is Nothin')!
An interesting thing that sitcoms sometimes do is when an actor is ALMOST a cast member on the show, but loses out at the last minute, the producers sometimes do a sort of consolation prize by at least giving them a guest spot on the series. Rachel Dratch was originally Jenna on 30 Rock, for instance, but after being replaced by Jane Krakowski, Dratch still appeared on the series in a number of guest roles (granted, that was more specifically due to Dratch being close friends and former SNL colleagues with 30 Rock creator and star, Tina Fey, but that basic thing DOES happen a lot!).
In the case of Curt Hansen, the talented musical performer was originally cast as the lead singer of the fictional boy band, Big Time Rush, on the Nickelodeon sitcom, Big Time Rush. However, Hansen was the oldest of the four members of the group (22 versus the other guys being 19), but more importantly, he also APPEARED older, so the show decided to replace him after filming the pilot with him (and recording two songs with him as the band's lead singer) with Kendall Schmidt (who now became the youngest of the four band members).
However, the show then brought Hansen back to the show for two guest spots in the first season playing Dak Zevon, who was basically Zac Efron, with a little bit of Robert Pattinson mixed in. Zevon was a teen heartthrob who starred in the Varsity Vampire movie series (think High School Musical meets Twilight), with Zevon playing the lead role of the star basketball player/vampire (think Efron's starring role as Troy, the basketball star in High School Musical).
In Season 1's "Big Time Photo Shoot," Zevon is recording at the same studio as Big Time Rush (who are taking photos in the studio) when fans storm the studio as part of a plot by Kendall's mother to get Kendall's sister an autograph from Zevon (a running rag is whenever someone holds up a picture of Zevon, they are mobbed by a swarm of teen girls). And in the Season 1 finale/TV movie, "Big Time Concert," Zevon gives the band tips about how to perform in a concert.
Hansen has gone on to have a successful career in musical theater (even being part of the Broadway cast of Wicked as Fiyero), so he's doing fine post-Big Time Rush, but it probably still stung a bit to guest star on a show you were almost the star of!
If anyone else has a suggestion for a future My Name It Ain't Nuthin', drop me a line at brian@poprefs.com!