Dylan and Kelly's Past Was Rewritten on 90210 When They Got Together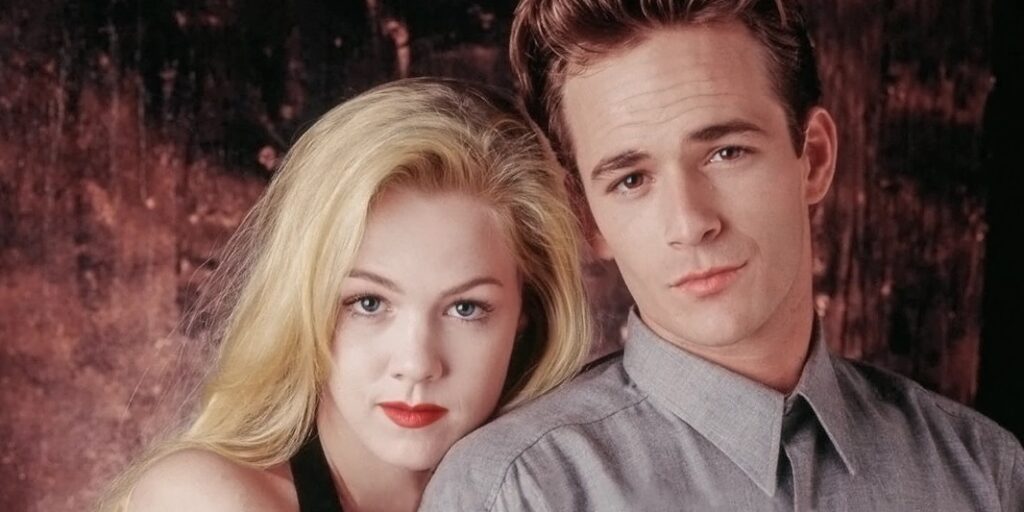 Today, look at how Kelly Taylor and Dylan McKay's whole relationship on Beverly Hills 90210 was retconned to go along with their new romantic relationship.
In "Gonna Change My Way of Thinking," a feature spotlighting notable examples of retcons that don't fit into the framework of Abandoned an' Forsaked, which is specifically about stories that outright "overturn" older stories. There are many examples of "retroactive continuity" that do not actively abandon the works of the past (especially cases where the overall continuity was rebooted). Some of them are minor, some of them are major, all of them are interesting enough to me that I figure that they are worth writing about.
I try to do Abandoned an' Forsaked for the second feature of the week, and I'll still think of another example, but because I started writing this one, I'll still finish it, but boy, do many times I'll start a post thinking it counts as Abandoned an' Forsaked and realize it really doesn't, like here, where it's obviously a retcon, but it's just not something where there were ever any real opportunity to specifically OVERTURN a previous story, since the previous story was that there WASN'T a story. Let me explain.
On the hit long-running teen drama series, Beverly Hills 90210, the initial main romance on the series was between Shannen Doherty's Brenda Walsh and Luke Perry's Dylan McKay. At the same time, though, Brenda's friend, Kelly Taylor (played by Jennie Garth), also showed an interest in Dylan. However, Dylan only had eyes for Brenda…
The two weren't even really close in the first couple of seasons, but in Season 3, they began to date and became one of the main romantic pairings of the whole series. When the show did so, it decided to retcon their relationship, and now Kelly and Dylan had known each other since kindergarten despite Kelly pretty plainly not knowing Dylan when he was introduced to the friend group in Season 1 (while I don't believe so, there might have even been an explicit statement saying as such, in which case this WOULD be an "Abandoned an' Forsaked," but I think instead it was just never said outright because it was obvious. That's what I meant by the story wasn't overturned, because there WAS no story. If you weren't in kindergarten with someone, you don't say, "Oh hey, we weren't in kindergarten together." You just don't say anything, which is what happened here).
Now, suddenly, Dylan had been into Kelly since they were kids, stuff like "I want you. I've always wanted you" and all that.
I'm not saying whether I think Kelly or Dylan worked or not, but either way, their whole deal resulted in an interesting retcon regarding their history with each other.
If anyone else has a suggestion for Gonna Change My Way of Thinking, drop me a line at brian@popculturereferences.com!