The James Bond Films Retconned M From the New Head of MI6 to the Old Head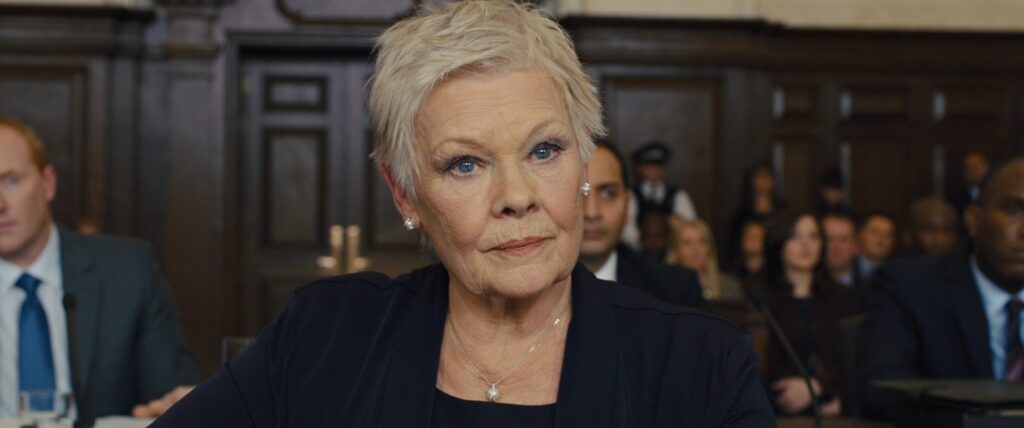 Today, we look at how Dame Judi Dench's portrayal of M was retconned from being the NEW M to being the OLD M in the James Bond films.
In "Gonna Change My Way of Thinking," a feature spotlighting notable examples of retcons that don't fit into the framework of Abandoned an' Forsaked, which is specifically about stories that outright "overturn" older stories. There are many examples of "retroactive continuity" that do not actively abandon the works of the past (especially cases where the overall continuity was rebooted). Some of them are minor, some of them are major, all of them are interesting enough to me that I figure that they are worth writing about.
When the James Bond films began, Bernard Lee played M, the head of MI6. Here he is in the first of the Eon Bond films, Dr. No…
When Lee became too ill to continue in the role after over a decade as M, the producers decided to not have M in For Your Eyes Only out of respect for Lee, and then Robert Brown took over the role for the rest of Roger Moore's run and then for Timothy Dalton's films as Bond. It was made unclear whether Brown's M was a distinct character from Lee's M (Brown had played a British General in an earlier film and it is possible that his M was that General promoted, but again, it is unclear)
However, when Pierce Brosnan became James Bond in 1995's GoldenEye, Judi Dench took over as the new M, and she had a great scene early on where she confronts Bond and accuses him of being a "Cold War relic"…
Dench's M was popular and appeared in all four Brosnan movies. Then Eon decided to reboot the Bond franchise, with Daniel Craig playing Bond from the START of his career as 007, only they decided to keep Dench, who is now the FIRST M in the series, and she even gets a scene in Casino Royale where she talks about how much she MISSES the Cold War!
Eventually, she is killed off in Skyfall and her replacement is basically the M from the original Bond films. Interesting stuff.
If anyone else has a suggestion for Gonna Change My Way of Thinking, drop me a line at brian@popculturereferences.com!