Elvis Costello Skewers the American Dream in 'Brilliant Mistake'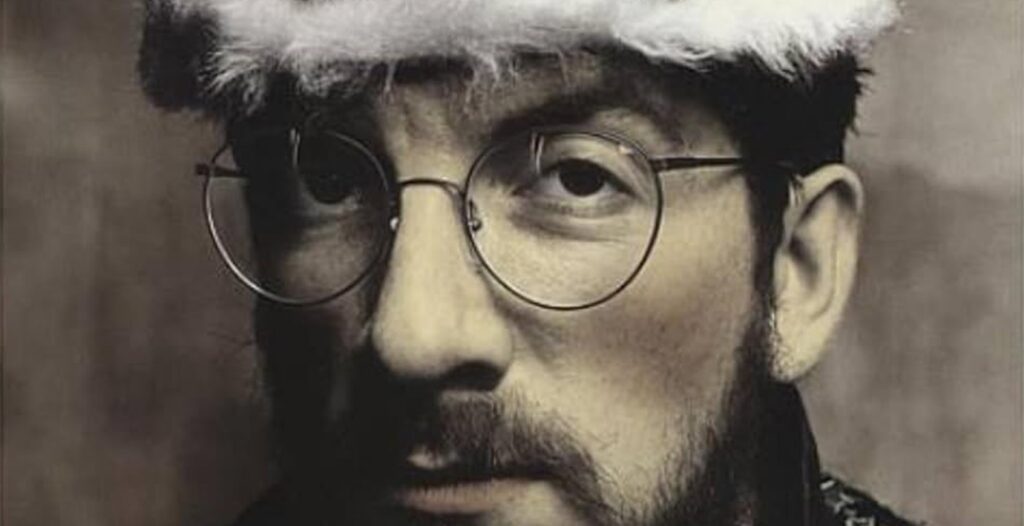 Today, we look at Elvis Costello skewering the American Dream in "Brilliant Mistake."
This is To Quote a Phrase, a spotlight on notable pop culture quotes.
October is a Month of To Quote a Phrase, both here and at Comics Should Be Good!
In 1986, Elvis Costello (whose real name is Declan MacManus) released one of his greatest albums, King of America (co-produced by MacMunus and T. Bone Burnett). The opening track on the album, "Brilliant Mistake," not only supplied the line that the album was named after ("He thought he was the King of America/Where they pour Coca Cola just like vintage wine"), but also served as a sort of guide to the rest of the album. Costello (I'm just going to call him Costello for the rest of this article) has denied that the album is a concept album, per se, but, well, come on, so many of the songs are specifically about America and the American Dream, mostly through a skewering of the idea by Costello.
Nowhere is that more evident then on the title track, a sad, but very funny, look at America in the mid-1980s.
The media and the entertainment industry get the sharpest barbs, as Costello argues that the movies basically trick people into believing in an idealized version of America:
He thought he was the King of America
But it was just a boulevard of broken dreams
A trick they do with mirrors and with chemicals
The words of love in whispers
And the acts of love in screams
But my favorite line is a skewering of a very specific type of person in the media business:
She said that she was working for the ABC News
It was as much of the alphabet as she knew how to use
Her perfume was unspeakable
It lingered in the air
Like her artificial laughter
Her mementos of affairs
Around that point in time, my dad had a partner who was actually dating an ABC News producer, and that's basically how my dad would describe her, which is hilarious, since, probably not too surprisingly, my dad is not some big Elvis Costello fan (I think I'll play him "Brilliant Mistake" the next time I visit him, though). So I have always marveled as how Costello not only came up with such a cutting line about a very particular type of person, but it actually specifically described someone vaguely connected to my own life.
Okay, folks, if you have suggestions for cool pop culture quotes, drop me a line at brian@poprefs.com!