Erin Gray's J. Digger Doyle Outsmarted Magnum, p.i., But Did She Get Her Own Series?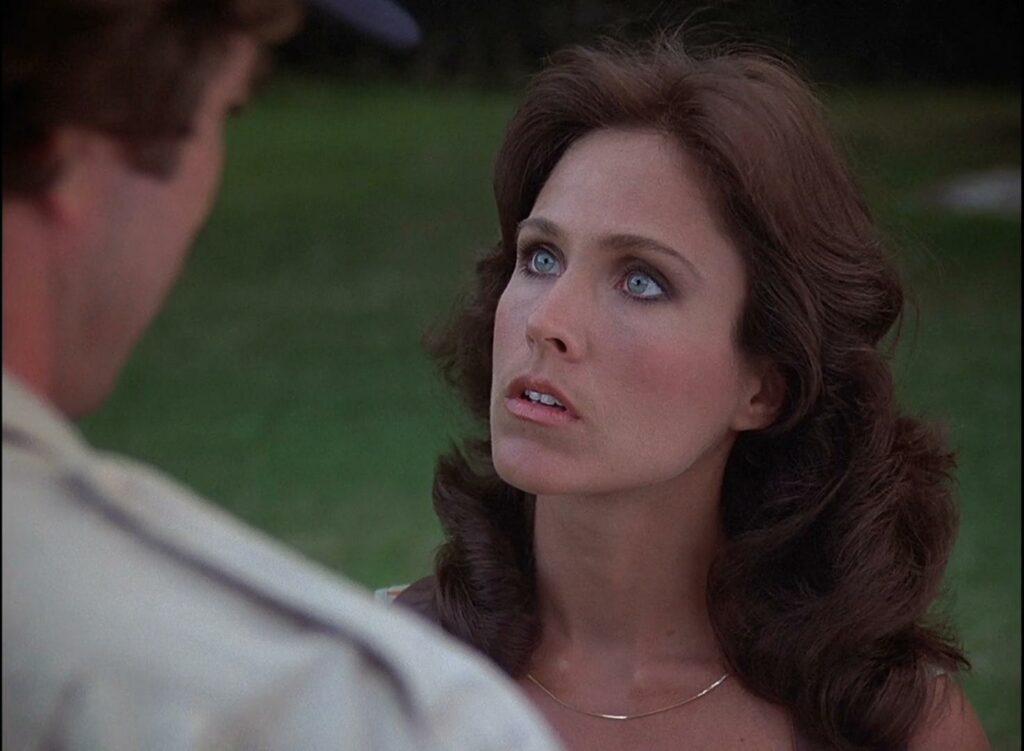 Today, we look at whether Erin Gray's J. Digger Doyle found her way from Hawaii and Magnum, p.i. to her own TV series.
This is Back Door Blues, a feature about "backdoor pilots." Backdoor pilots are episodes of regular TV series that are intended to also work as pilots for a new series. Sometimes these pilots get picked up, but a lot of times they did not get picked up. I'll spotlight examples of both successful and failed backdoor pilots.
CONCEPT Erin Gray as J. Digger Doyle, a former archaeologist turned global security expert.
SERIES IT AIRED ON Magnum, p.i.
Erin Gray was coming off two seasons as Colonel Wilma Deering, the female lead of Buck Rogers in the 25th Century…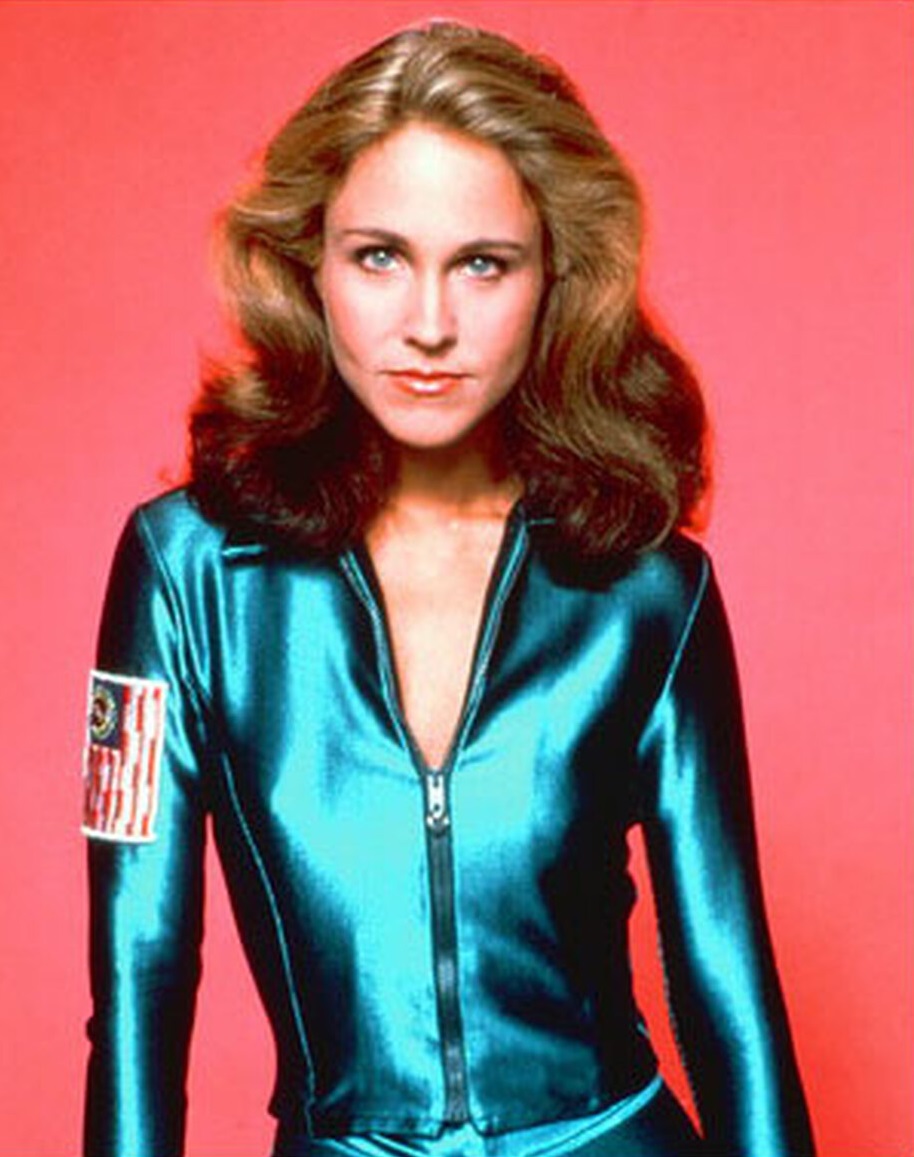 when the creator of that series, Glen Larson, had her make a guest spot in the 17th and penultimate episode of his then-new series, Magnum p.i. (due to the Writer's Strike, the first season of Magnum had only 18 episodes).
In the episode, titled appropriately enough, "J. "Digger" Doyle," Gray plays J. Digger Doyle, a security expert hired to protect Robin Masters from being killed by someone who doesn't want Robin's latest book to be released.
As you likely know, the concept of the series is that Thomas Magnum (Tom Selleck) plays a former Navy officer who is working as a private investigator in Hawaii while doubling as head of security for world-famous author Robin Masters' Hawaiian estate in exchange for being allowed to live in Robin's guest house for free (and also borrow Robin's fancy cars). Magnum constantly quarrels with the estate's major domo, Jonathan Higgins (John Hillerman).
Well, Digger has been hired to find the holes in Robin's security and she succeeds by seducing Magnum (via some flirtatious surf-skiing) and getting him to bring her into the house…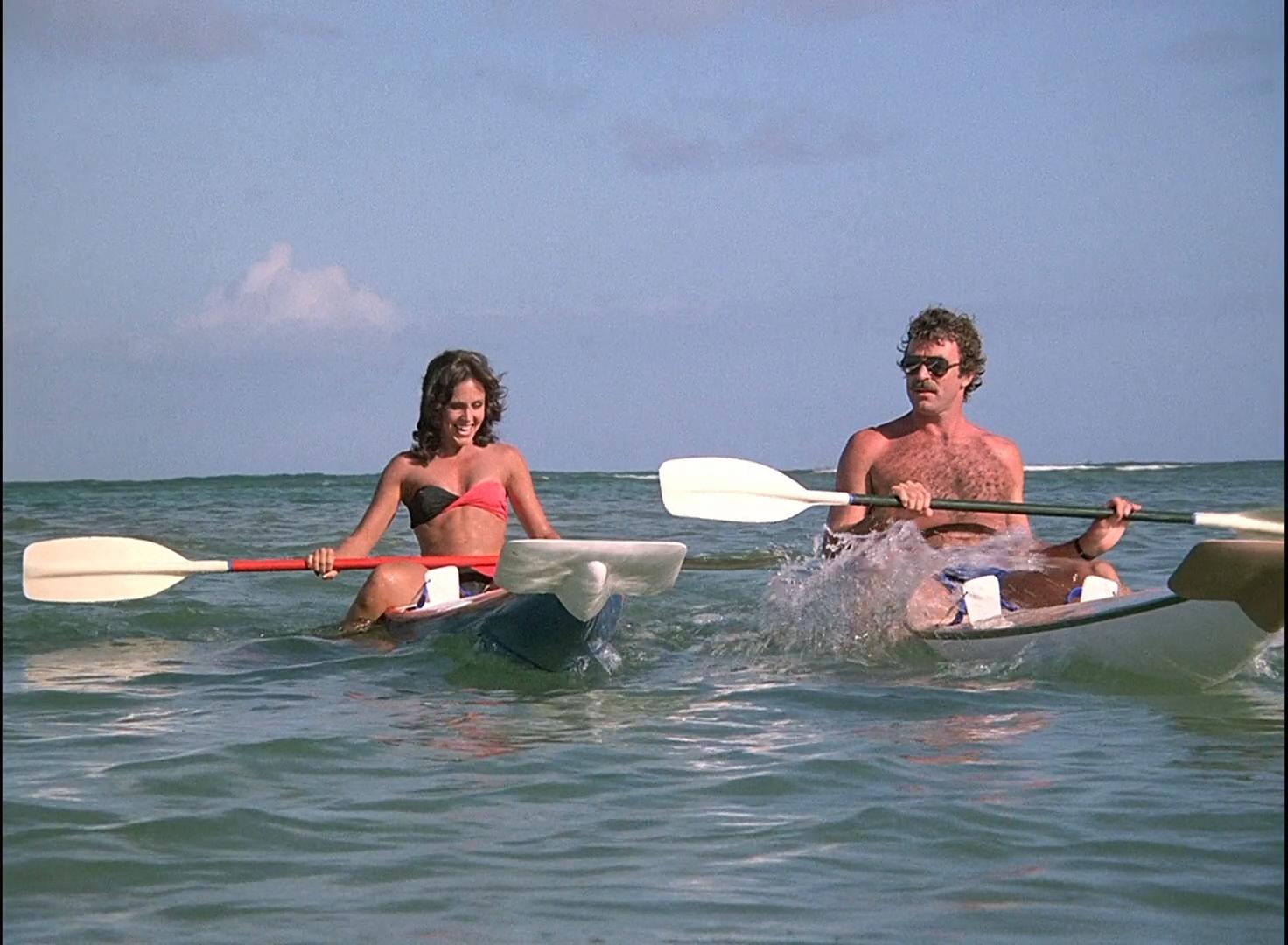 Higgins is so embarrassed that he plans to resign. However, it turns out that Digger's employers are actually the bad guys and they are here to kill Robin themselves (Digger was not in on it). In the end, Robin escapes with his life and his book (a laser company wanted him killed because his book was about people selling laser technology to the Russians. That's a terrible reason to kill someone, dudes) and Thomas and Digger are making out.
DID THE PILOT GO TO SERIES? No.
SHOULD IT HAVE? Erin Gray is amazing, but since her employers turn out to be crooks at the end of the episode, I dunno what the concept of the series really would have been, but I guess an international security expert would have been fodder for some interesting episodes, so I vote that yes, it should have been picked up.
Gray, of course, more than landed on her feet, as she then joined Silver Spoons the following year and did over five seasons on that sitcom.
Okay, that's it for the first installment of Back Door Blues! I KNOW you have suggestions for other interesting backdoor pilots, so drop me a line at brian@popculturereferences.com (don't suggest in the comments, as this way, it'll be a surprise!).