Everything in Popular Fiction is 'Forced'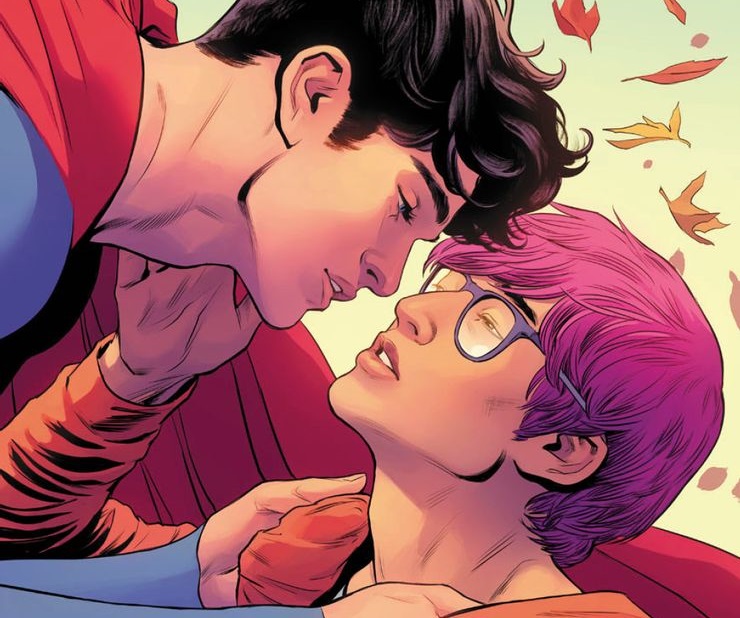 Today, we look into why criticisms of "forced diversity" are so pointless.
This is "Just a Reminder," a feature where I just point out some stuff, typically in relation to a recent controversy in the world of pop culture.
A common criticism that you'll see bandied about a bit, especially whenever a major pop culture character comes out as gay or bisexual, like Superman's son, Jon Kent, or when a superhero movie comes out with a non-White lead or a female lead is is that the people making the criticism have no problem with bisexual characters or black leads or female leads, they just hate that the the comic book companies or movie studios are "forcing" the diversity of these comics and films. In other words, if not for the companies making a concerted effort to release a comic with a bisexual hero or a film starring a black person or a woman, these films would star straight White, male leads.
And there is some truth to that viewpoint, but not in the way that these folks believe it.
It is true that when Marvel Studios decided to release Captain Marvel as a film, the studio made a concerted effort to have the film star a woman. Same thing with Shang-Chi and the Legend of the Ten Rings. The studio made a concerted effort to have the film star an Asian actor. This is especially true with Tom Taylor and Jon Kent being bisexual.
However, Marvel Studios also made a concerted effort to release Iron Man, a film starring a White male lead and Jerry Siegel and Joe Shuster made a concerted effort to have Jon Kent's father be a straight White male.
All decisions when it comes to who stars in a comic book or movie are a concerted effort. All of it is technically "forced." This is because there is no default sex/ethnicity of the lead of a comic book/novel/TV series/superhero film. These folks believe that straight, White and male are just the default state and that anything that differs from that is a concerted effort. That is not the case. Choosing a straight White male lead is a choice in and of itself.
There is no such thing as a "default" lead.
It is true that most famous superheroes over the years have been straight White guys. That is because the creators of those characters chose to make them straight White men. You could easily just say, "Well, that's what was selling at the time" and that's a fair thing to say, but it WAS a choice. Stan Lee and Jack Kirby didn't just say, "Okay, let's create the Fantastic Four. Oh, they're all straight White people. Well, what are we going to do? The choice has been made for us. We can't change what has already been established."
And what's even more absurd is that people have been gladly accepting tremendously "forced" plots for decades and no one cares. Fonzie just happens to move into the garage apartment on Happy Days? Frasier Crane moves to Seattle to live with his father and have a somehow high-paying job as a radio psychiatrist? The setup of Three Men And A Baby? The setup of the three men on Full House? Mr. Rochester's rich wife living in the attic but don't worry she's crazy so it's okay for Rochester and Jane to marry after she dies? We accept obviously "forced" concepts every single moment, but when it's "Hey, let's have a superhero be bisexual," then suddenly "forced" is a problem.
It's all hogwash.
"Just a Reminder" is a bit less of an audience-participation feature, but hey, feel free to write in with suggestions if you feel like, to brian@popculturereferences.com