The New York Times Didn't Make Wordle Harder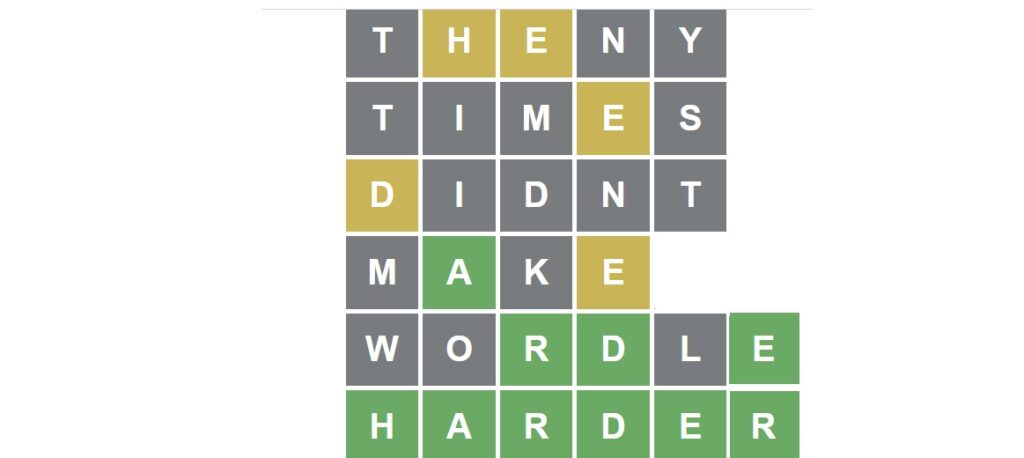 Today, I quickly address the whole New York Times/Wordle situation.
This is "Just a Reminder," a feature where I just point out some stuff, typically in relation to a recent controversy in the world of pop culture.
A while back, I wrote about my concerns about the New York Times ands its purchase of Wordle. We're now almost two months into the new arrangement and honestly, things are going better than I initially hoped (although I got a new computer, so my personal streak ended at 66 days).
I keep seeing a certain concern, though, that the New York Times has changed the game to make it harder, but let me assure you, that so far the only words that the New York Times has removed from the word bank for Wordle have been "pupal", "lynch", "fibre", "slave" and "wench".
Pupal was going to be the February 17th word and the Times changed it to "Dodge" and a couple of days earlier it changed "Agora" to "Aroma."
In both of those instances, however, the Times specifically made the change because it felt that the original word was TOO hard for people, so the exact opposite of the charges of the Times making the game harder. Otherwise, the words are the exact same words that Josh Wardle programmed into the game when he started.
So no, the game is not harder, that's just a fascinating example of confirmation bias. Some people felt that the words seemed different and assumed a change when none had occurred.