Five TV Actors Who Were 'Stranded' By Their Screen Partners Leaving The Series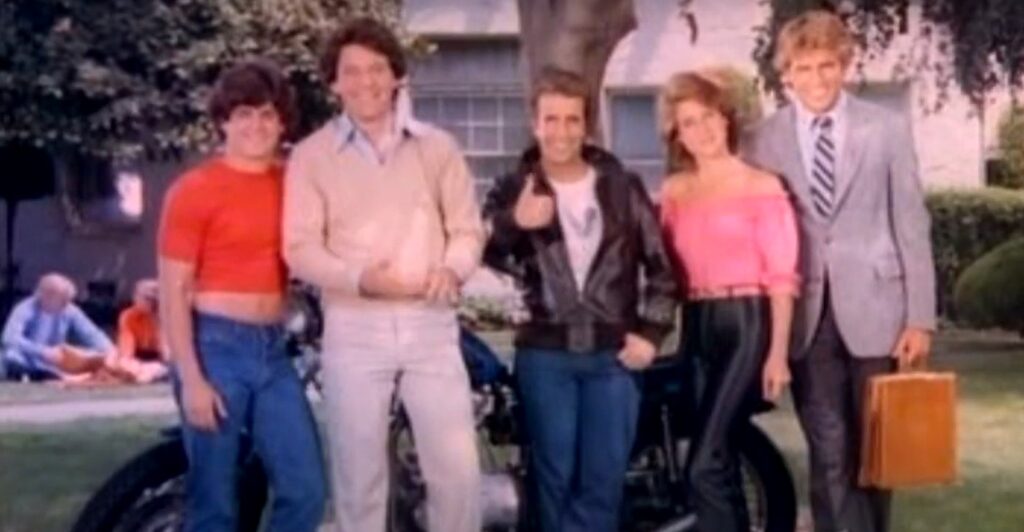 Today, we look at five actors who were "stranded" by their screen partners voluntarily leaving their respective series (so no cases where the actors were fired or died).
In Drawing Crazy Patterns, I spotlight at least five things from pop culture that fit under a specific theme (basically, stuff that happens frequently enough to be worth pointing it out). Note that these lists are inherently not exhaustive. They are a list of five examples (occasionally I'll be nice and toss in a sixth). So no instance is "missing" if it is not listed. It's just not one of the five examples that I chose. You can always feel free to suggest ANOTHER example that fits the theme, if you'd like, but nothing is "missing" from this list.
ANSON WILLIAMS ON HAPPY DAYS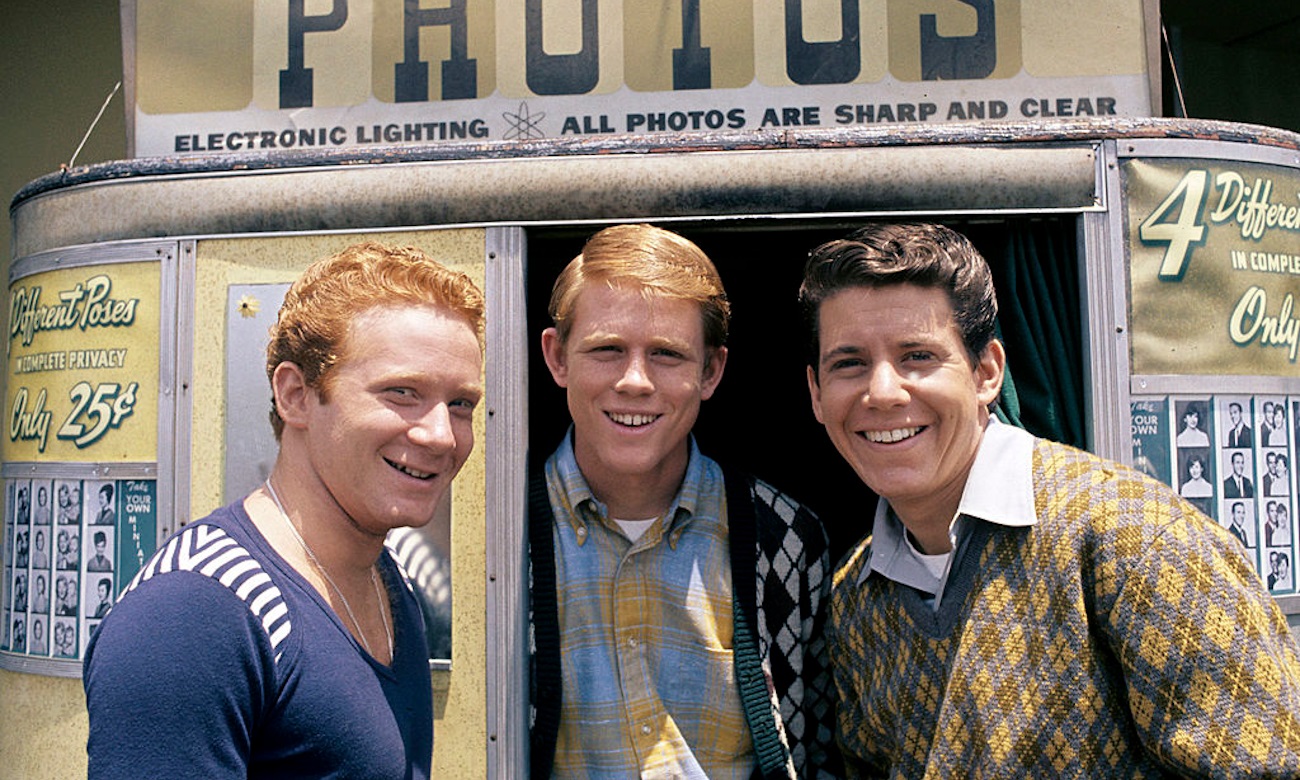 As you can see from the featured image for this piece from Season 10 of Happy Days, the show got BONKERS once both the show's original star, Ron Howard (Richie Cunningham), and Donny Most (Richie's friend, Ralph Malph) left after Season 7 (Richie was the original star, but Henry Winkler's Arthur "Fonzie" Fonzarelli quickly became the co-lead of the series and took over as the lead when Howard left) and then the REPLACEMENT for Richie, Erin Moran (Richie's younger sister, Joanie Cunningham) and Scott Baio (Chachi Arcola) ALSO left after Season 9 for a spinoff series, and yet Anson Williams, who played Richie's high school and college friend, Potsie Weber, SOMEHOW STAYED WITH THE SHOW. I know it's hard to leave a good gig like starring on a hit show, but wow, it was crazy to see the show continue with Potsie without his two buddies on the show.
Amusingly, Williams then skipped out on the last few episodes of the series, so he actually missed the Series Finale (which Howard returned for, as Moran and Baio's characters got married after they returned to Happy Days at the end of Season 10 once their spinoff series was canceled).
LYNDA GOODFRIEND ON HAPPY DAYS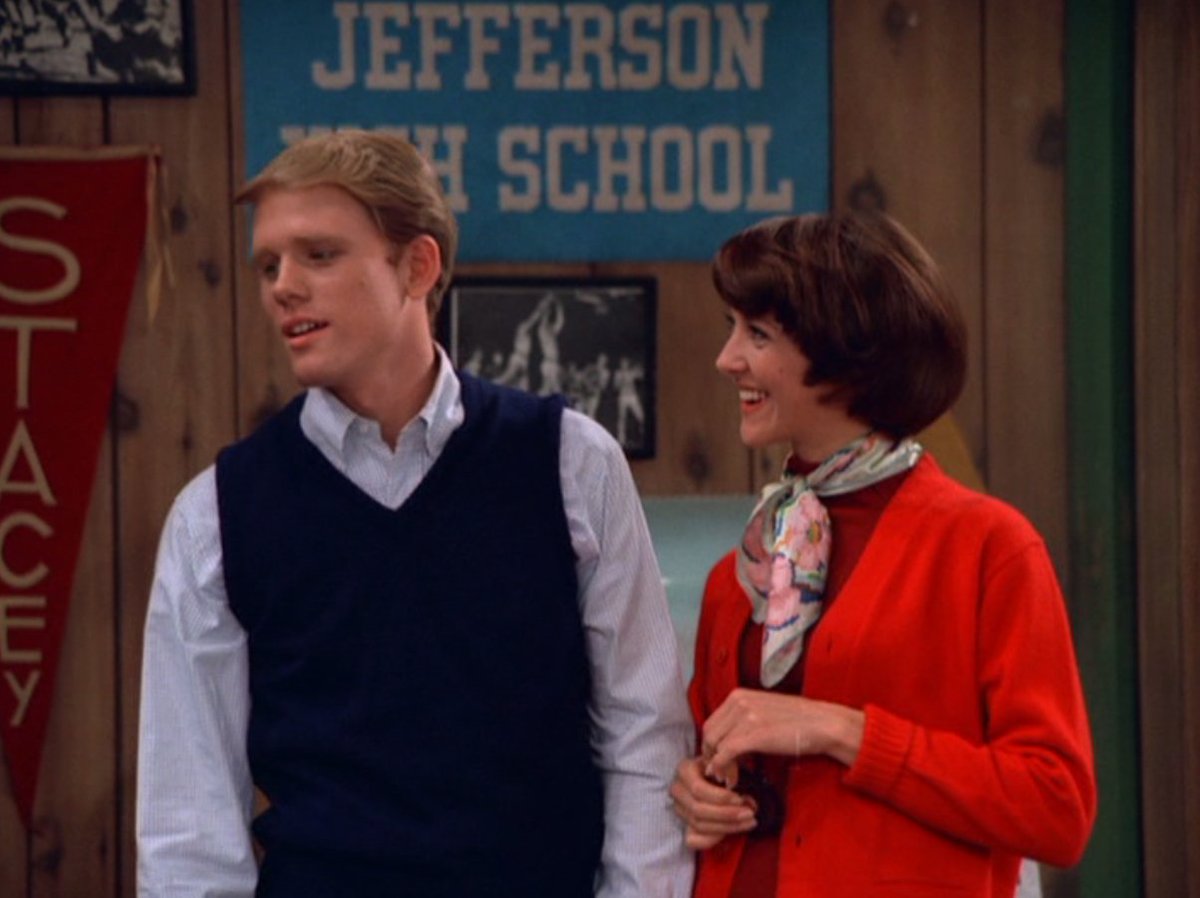 When Howard left Happy Days, he also stranded Lynda Goofriend, who played Richie's college girlfriend, Lori Beth Allen, for the last three seasons of Howard's stint on the show. Lori Beth remained on the show to get married to Richie (by proxy) in Season 8 and then give birth to their first child in Season 9. She finally left the show after Season 9 (although she returned with Howard for Richie's guest appearances later in the series).
TINA COLE ON MY THREE SONS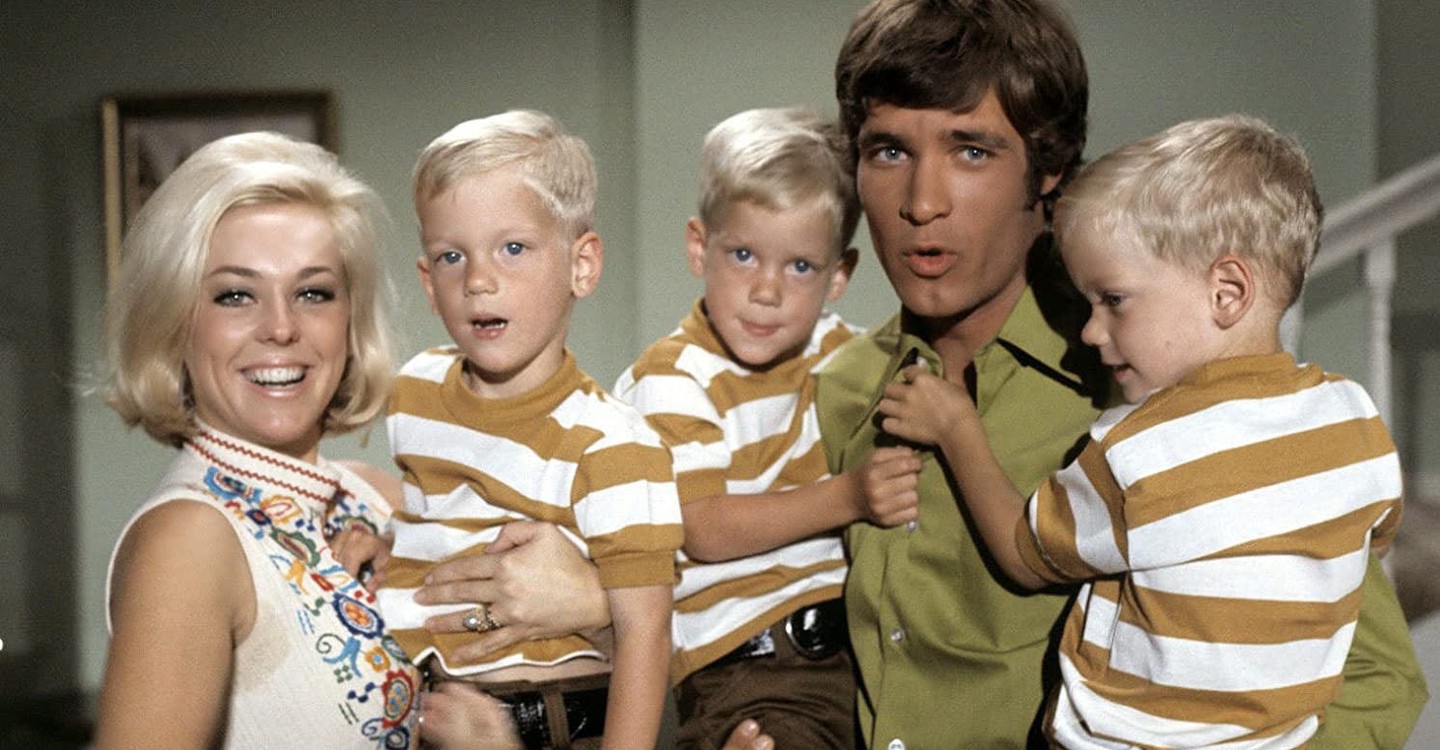 As My Three Sons just kept going and going (12 seasons for a family sitcom is a looooong run), the sons naturally grew up and got married and middle son, Robbie (who later became the elder son when the show moved from ABC to CBS and color TV in 1965 for Season 6 and the original oldest brother, Mike, got married and left the series) was no exception. Robbie Douglas (played by Don Grady) married Katie Miller (Tina Cole) in Season 8. Unlike his older brother, Robbie and Katie remained on the series and Katie gave birth to triplets (three sons, Wocka Wocka) in Season 9.
After a brief attempt at a spinoff, Grady left the show after Season 11, with Robbie taking a job in Peru and so Katie had to raise triplets by herself, which the show at least did address as being a problem for her. The show ended after Season 12.
MICHAEL TALBOTT ON MIAMI VICE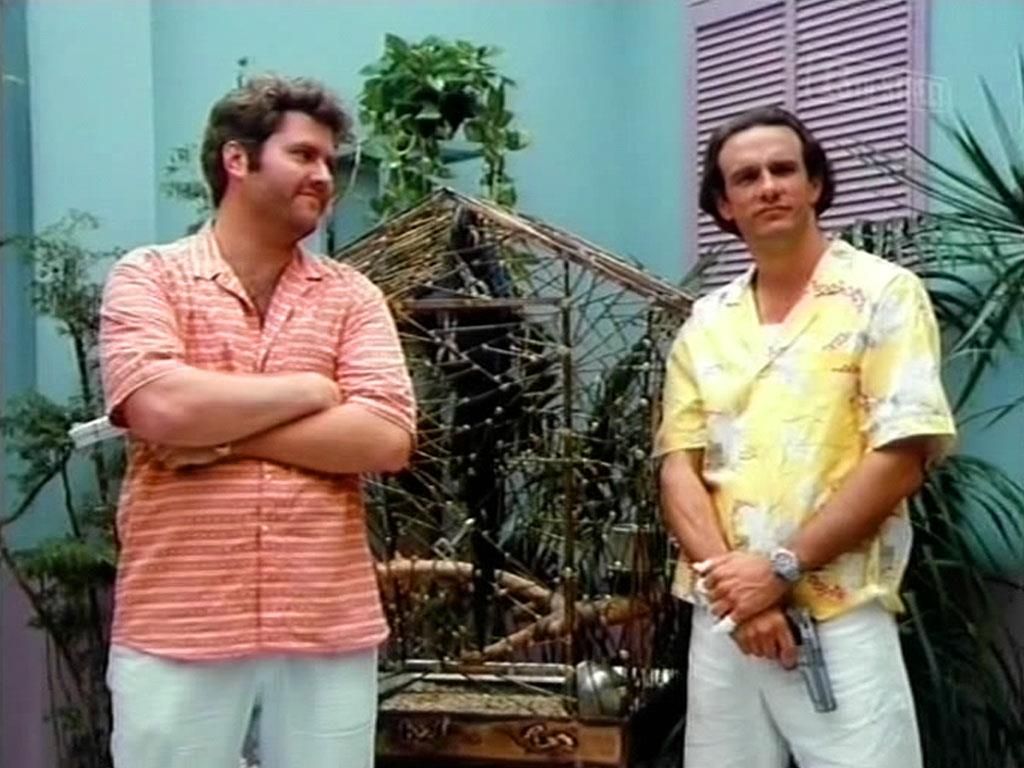 In case you didn't know the basic set-up of Miami Vice, Don Johnson and Philip Michael Thomas play undercover cops Crockett and Tubbs. Meanwhile, Saundra Santiago and Olivia Brown played female undercover cops, Gina and Trudy (yes, they basically were prostitutes every episode). So with undercover cops, you needed surveillance, and that was the job of buddy cops, Zito and Switek (John Diehl and Michael Talbott. Diehl is on the right in the photo above), who were also the comic relief of the show.
Three seasons in, Diehl wasn't enjoying the role anymore, so he left, but his departure put the show in an odd little position. Zito and Switek weren't exactly pivotal characters, so they didn't really want to bother hiring a replacement for Zito, but they also didn't want to dump Switek (and they still needed a surveillance guy), so Switek continued solo for the next two and a half seasons until the show ended. Talbott was at least given a somewhat juicy plot later on where Switek became a gambling addict.
COURTNEY THORNE SMITH ON ALLY MCBEAL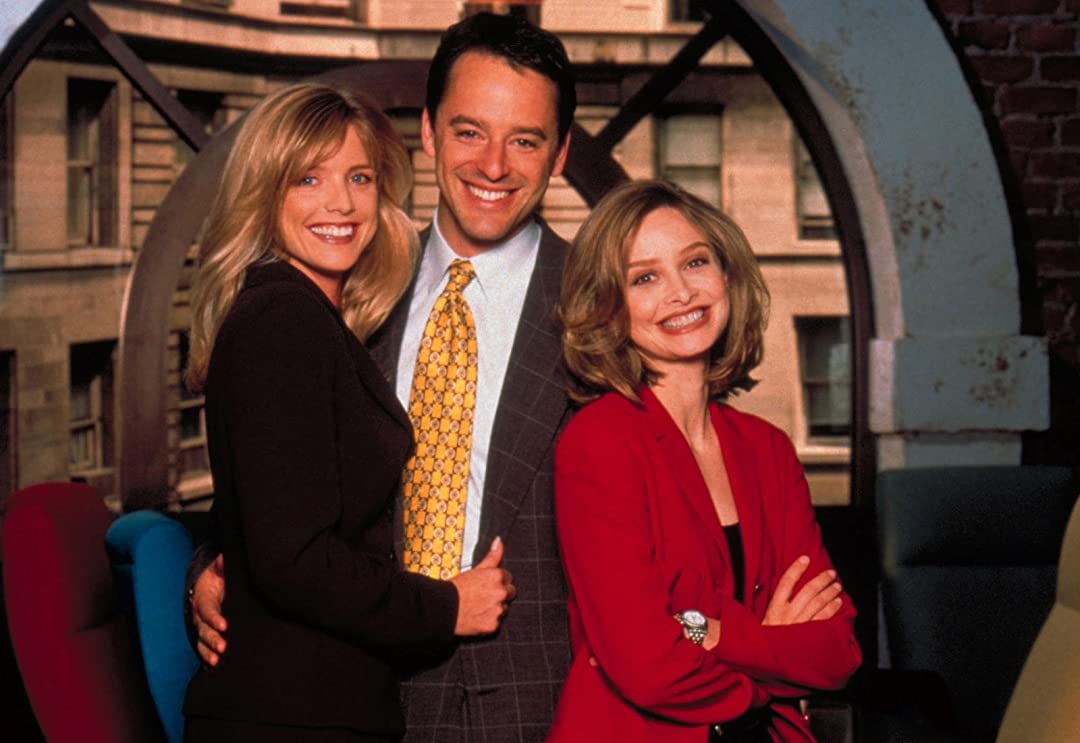 The whole concept of Ally McBeal was that Calista Flockhart's Ally found herself working at the same law firm as her childhood (and high school and college and even a year of Harvard Law School) boyfriend, Billy Thomas (Gil Bellows), who is now married to Georgia (Courtney Thorne-Smith. Thorne-Smith is on the left of Bellows in the photo and Flockhart is on the right).
In Season 3, Billy and Georgia break up, but Billy begins to act erratically and it turns out that he has a brain tumor and he dies. Bellows wanted to leave the show to star in the action drama series, The Agency, on CBS, so showrunner David E. Kelley killed him off, but his now ex-wife, Georgia, was still technically on the show, despite Billy being really her only connection to anyone on the show! Thorne-Smith missed a number of episodes of Season 3 after Bellows left midway through the season, but she was still an official cast member until she left herself at the end of Season 3 (she later said that she left the show because she was developing an eating problem, "I started under-eating, over-exercising, pushing myself too hard and brutalizing my immune system. The amount of time I spent thinking about food and being upset and my body was insane."
If anyone else has a suggestion for a future Drawing Crazy Patterns, drop me a line at brian@popculturereferences.com!