What Was the Best Late Season TV Callback to an Early Episode?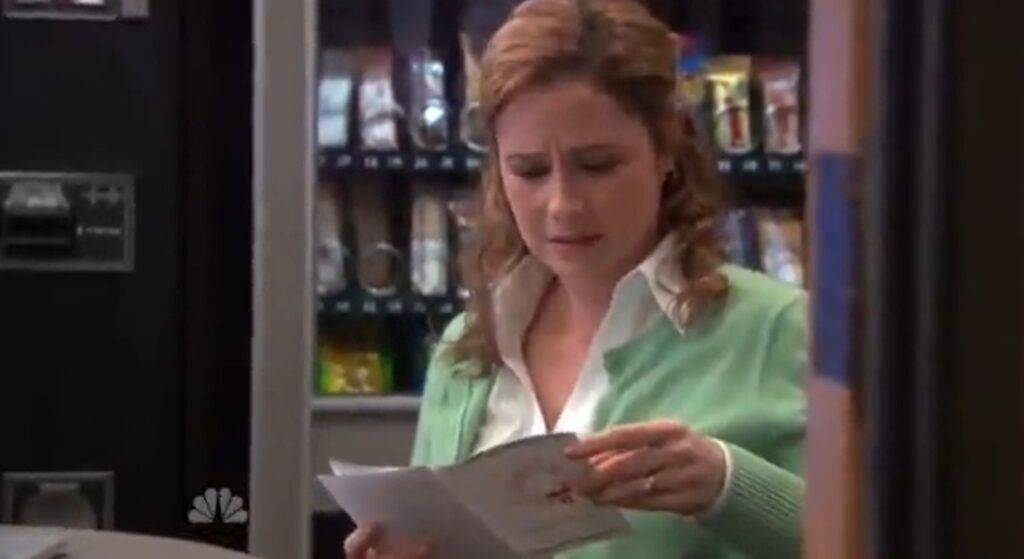 Today, I'm looking for what you think was the the best late season TV callback to an early episode of the TV series.
Pop Culture Theme Time is a feature where I put a question to you to see what you think about a particular theme. I might later revisit the theme for a future Drawing Crazy Patterns or Top Five.
One of the fun things about a show that has lasted for at least five seasons is that you can draw upon the history of the series for stories, because everyone is already invested in the history of your show if they've stuck with it for five seasons or more. So what I'm interested in is what do you think was the best example of a late season callback (late season meaning anything after Season 5) to an early season episode (let's say first two seasons)?
My pick is the penultimate episode of The Office, "A.A.R.M," where Jim finally gives Pam the note that he wrote to her in Season 2's "Christmas Party" (and subsequently took back when he chickened out on expressing his feelings to her at that particular moment) when she started to wonder whether Jim was sacrificing too much by deciding to stay in Scranton with her and their two children instead of pursuing his dream of becoming a sports agent. He got the documentary crew to help him by putting together a little package of all of their best romantic moments from the series, along with finally giving her the note he wrote her years earlier. Very cute stuff.
As an alternate, Who's The Boss?'s finale did a nice job redoing the iconic opening sequence from the series. That show got REALLY bad in its final seasons, so it's worth pointing out that for a show that had gotten so bad, it did manage to pull off a cool ending in the finale.
That's my pick (plus an alternate!). What's yours?
And feel free to suggest future Pop Culture Theme Time topics to me at brian@popculturereferences.com!