Five Friends of Kids on Family Sitcoms Who Became Cast Members (And Five Who Were Eventually Dropped)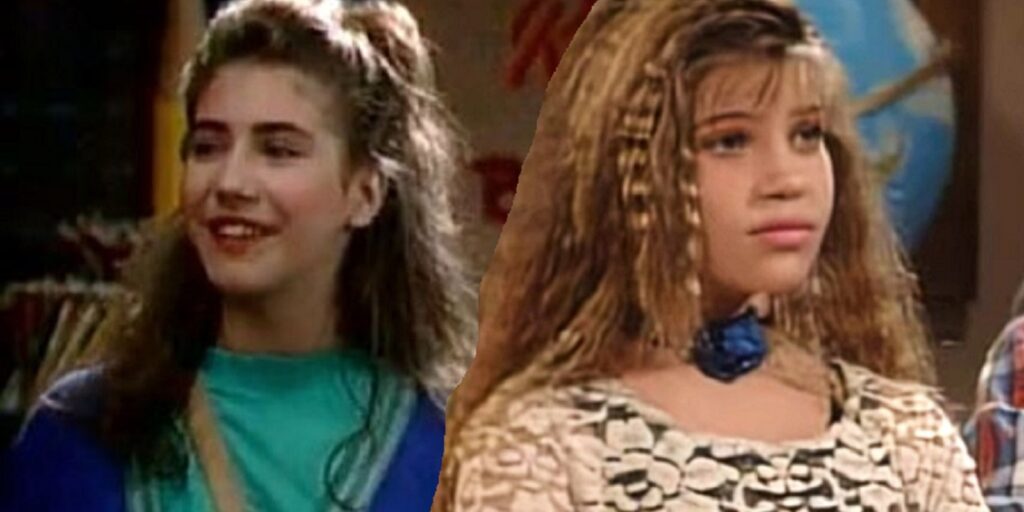 Today, we look at five times that actors who played the friends of kids on family sitcoms were bumped up to become cast members, as well as five times that actors who played the friends of kids on family sitcoms were dropped from the show entirely.
In Drawing Crazy Patterns, I spotlight at least five things from pop culture that fit under a specific theme (basically, stuff that happens frequently enough to be worth pointing it out). Note that these lists are inherently not exhaustive. They are a list of five examples (occasionally I'll be nice and toss in a sixth). So no instance is "missing" if it is not listed. It's just not one of the five examples that I chose. You can always feel free to suggest ANOTHER example that fits the theme, if you'd like, but nothing is "missing" from this list.
One of the fascinating little grey areas for actors is when they are recurring characters on shows. They are not under official contract, but they often get regular work, anyways, and if you're a lesser-known actor, you're often just happy with the work. However, since you're NOT under contract, you can be dropped whenever the show feels like it, and at the same time, if the show is worried about losing you, they'll bump you up to contract status. A very common area for recurring actors is playing the friend of one of the main kids on a family sitcom. You always need a friend for your kids, so that there is someone for them to play off of, but at the same time, they're often fairly interchangeable. No one really cares too much if child actor X is the one your main kid is playing with or not. However, sometimes, people DO care enough that those kids get bumped up to cast members on the shows. Sometimes, though, they'll also just get dumped from the show after a few years. Note that there are also plenty of examples of characters who just stuck around as recurring characters throughout a show's run, like Ken Osmond as Eddie Haskell on Leave it to Beaver (somehow never an official cast member despite being in almost 100 episodes) or Deon Richmand on The Cosby Show (who played Rudy's friend, Kenny, who she insisted on calling Bud).
So here are five examples of kid's friends who got bumped up to cast member status along with five examples of kid's friends who were unceremoniously dropped after recurring for a few years. I'm not counting Fonzie or Steve Urkel, as those types of deals are their own thing.
TOPANGA LAWRENCE MADE THE BIGGEST LEAP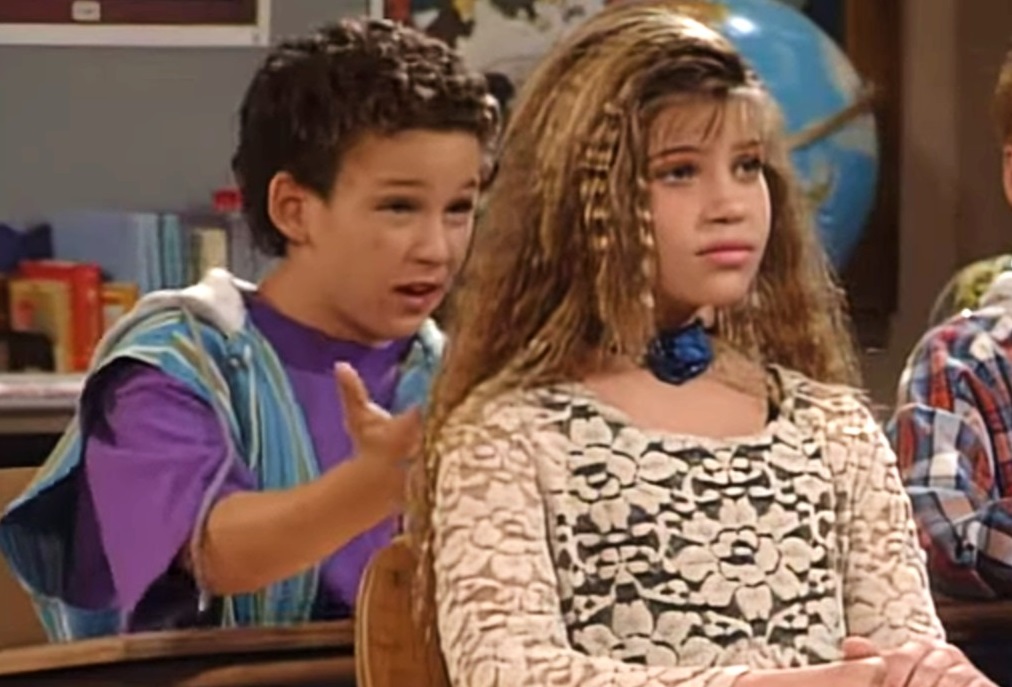 Danielle Fishel's Topanga Lawrence on Boy Meets World is probably the most famous example of a recurring friend character becoming a cast member, as she not only became a cast member, but the whole focus of the show changed to basically becoming about the romance between Topanga and Ben Savage's Cory Matthews, as opposed to just Cory's general growing up story. Part of that also came from the show deciding to age up the characters into high school with Season 2. Cory and Topanga didn't really become an outright item until Season 3, but Season 2's Topanga was still a major character after she became a regular cast member (they also made creepy jokes about her 13-year-old boobs in Season 2, so, well, ups and downs!). In Season 1, she was very much a recurring character (oddly enough, Fishel was almost cast as an even MORE minor character in her first episode).
COCKROACH WAS STOMPED ON BY BILL COSBY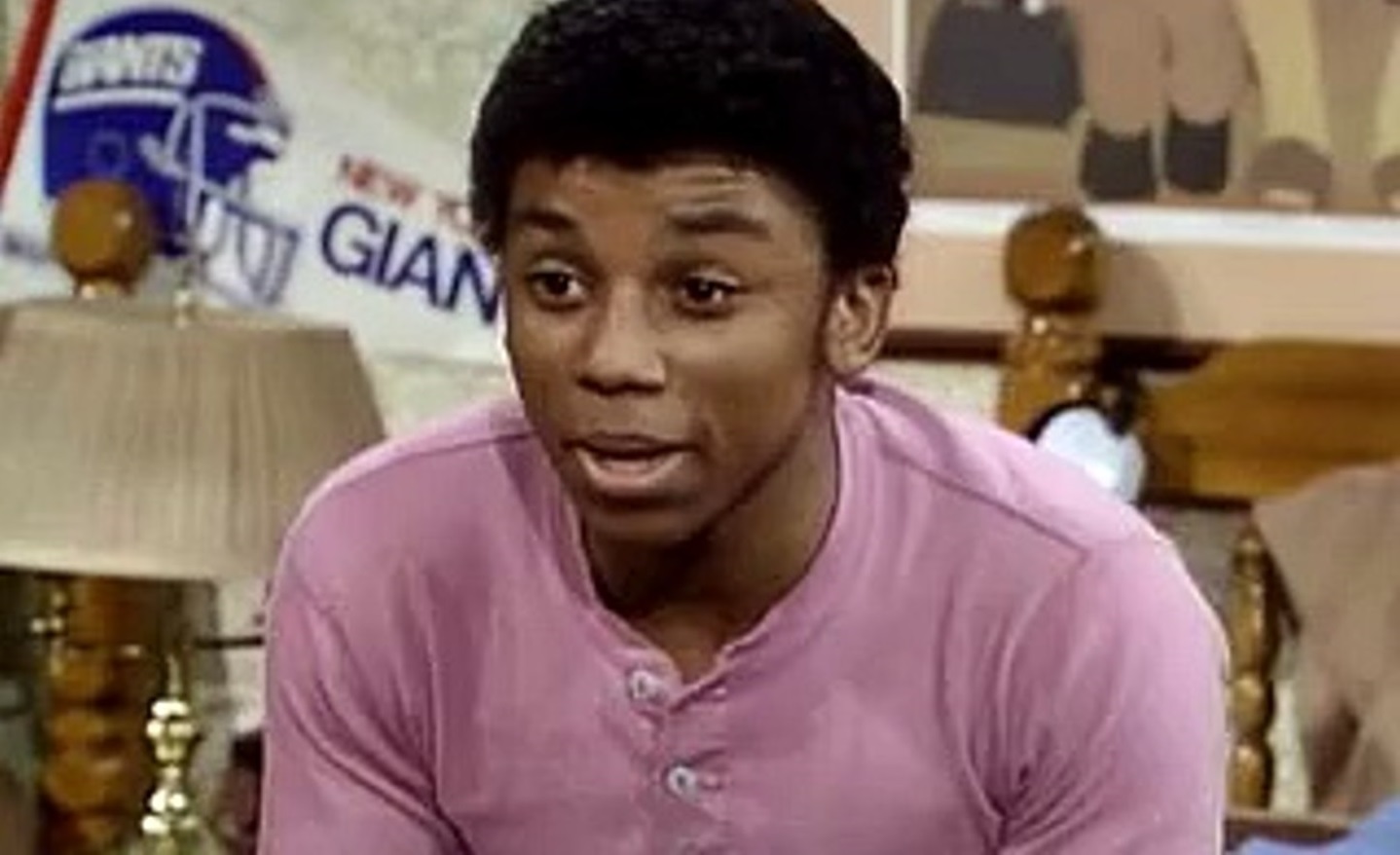 Carl Anthony Payne II was BRILLIANT as Theo Huxtable's idiot friend, Cockroach, on The Cosby Show. The whole concept of the show, right from the first episode of the series, is Cliff and Claire Huxtable trying to put their kids on to the right path in life, and Cockroach was so good because he was the perfect example of what the WRONG path was in life. In Seasons 2-4, he was the constant source of shenanigans for Theo, but in the end, Theo would learn his lesson and realize that Cockroach's way was not the right way. That these moral lessons were being told to us by a self-confessed rapist is a whole other thing, of course.
Cosby fired Payne for refusing to cut his hair. Because, you know, that was the REAL moral issue at hand.
KIMMY GIBLER BECAME A TANNER FAMILY CONSTANT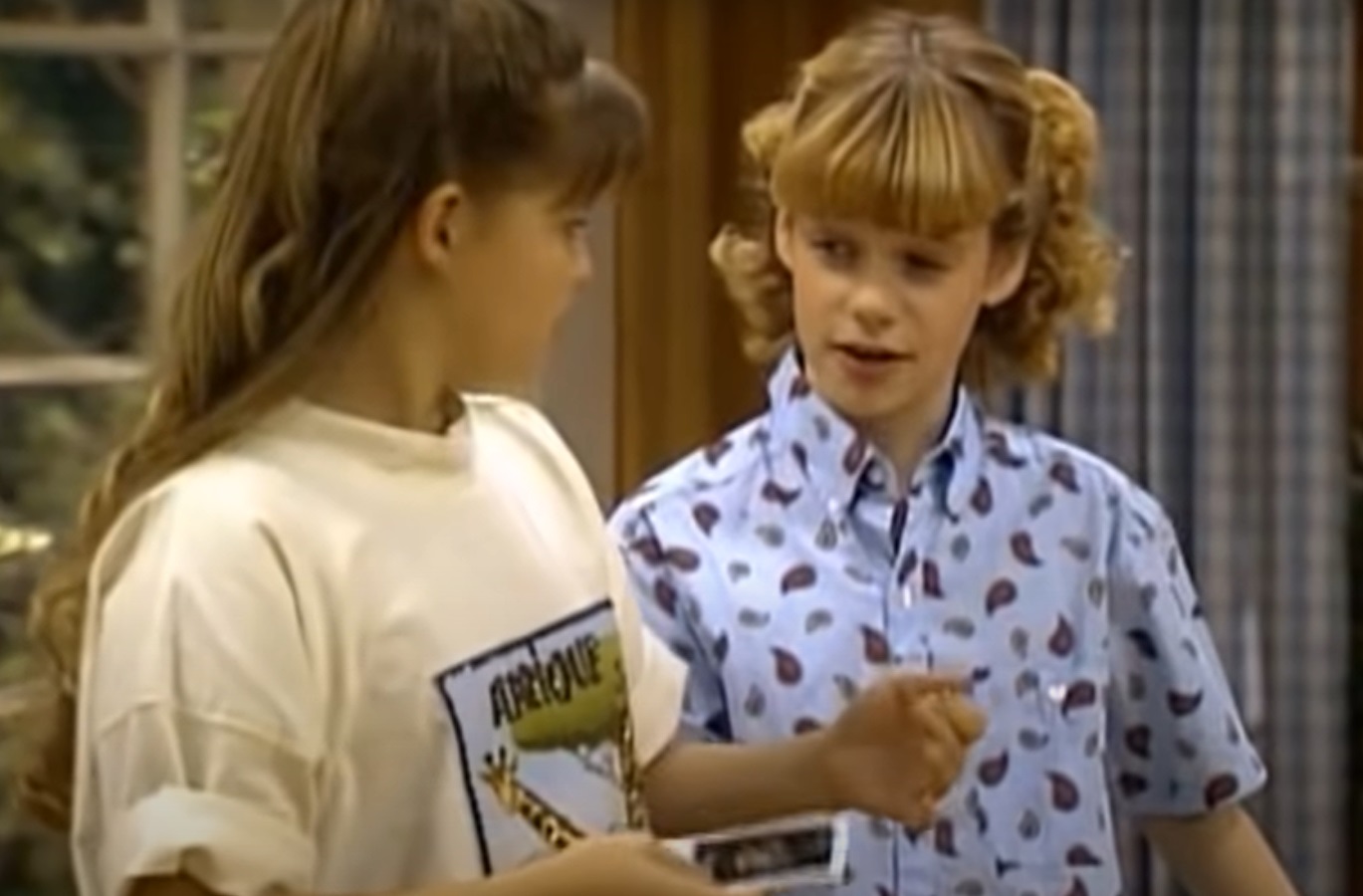 While you can't beat Topanga in terms of the show just outright becoming ABOUT her and Cory, Amanda Barber's rise on Full House was also pretty impressive. She recurred in Season 1 as the sarcastic best friend of Candace Cameron's DJ, but she was soon so ever-present that it simply made sense to make her a cast member. She was there all the time ANYways. She became an even bigger part of the show's sequel series, Fuller House, as the show is basically about DJ and Kimmy living together with their kids, following the death of DJ's husband and Kimmy's own separation from her husband. Don't worry, Candace Cameron Bure, this was strictly a hetero platonic living arrangement!
SUDSY PFEIFFER PERHAPS FELL VICTIM TO NEPOTISM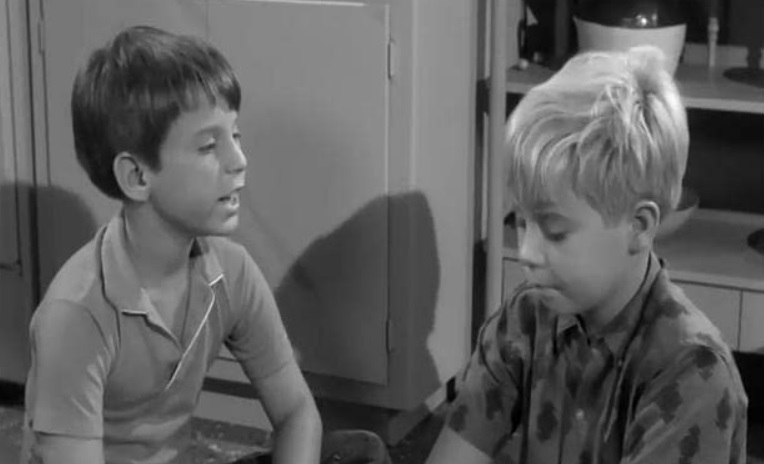 With a character like Chip Douglas on My Three Sons, having a recurring best friend was especially important, as Chip was always getting into misadventures as the youngest of Steve Douglas's three sons, and stuff like that requires a partner in crime. Ricky Allen's Sudsy Pfeiffer was such a constant presence in the first three seasons of the show that he was nearly in 40 episodes! Sadly for ol' Sudsy, in Season 4, the show decided to hire Stanley Livingston (Chip)'s little brother, Barry Livingston, to take over as Chip's best friend. Bizarrely, the show then brought Allen back two more times as one-off characters. That must have been rough for Allen to deal with.
Peter Brooks was also a common sight on the show as Hank Ferguson, the best friend of middle son, Robbie. Hank just disappeared with no explanation. He wasn't even replaced, Robbie just stopped having close male friends, as his plots became almost solely romantic stories.
NEPOTISM PUT ERNIE THOMPSON IN THE PERECT SPOT TO BECOME THE NEW THIRD SON ON MY THREE SONS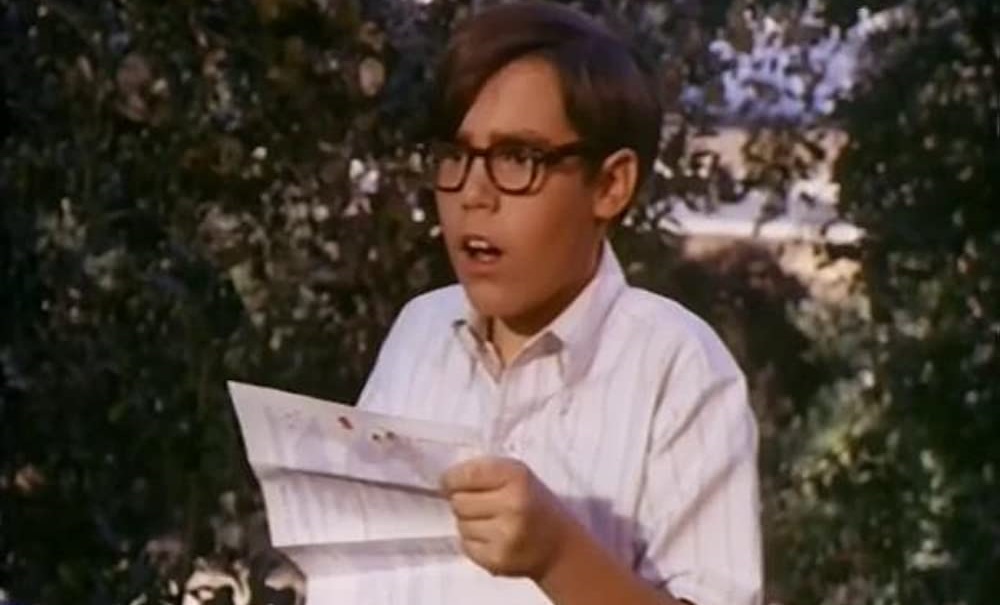 As noted, Barry Livingston joined My Three Sons in the fourth season as Chip's new best friend, Ernie. I'm planning to do an article on how little sense Ernie made on the show in those early seasons, but suffice it to say that he made no sense. In any event, in Season 6, when Tim Considine's Mike Douglas left the show, Ernie was adopted and became the new third son on the show. From that point forward, Chip very much became Ernie's older brother, despite, you know, being best friends for two seasons (again, Ernie never made any sense before he became the kid brother once he was adopted).
BONNIE WAS DUMPED WHEN SAM BECAME MORE MATURE…AND THEN MARRIED A VENTRILOQUIST…THAT SHOW DIDN'T KNOW WHAT IT WAS DOING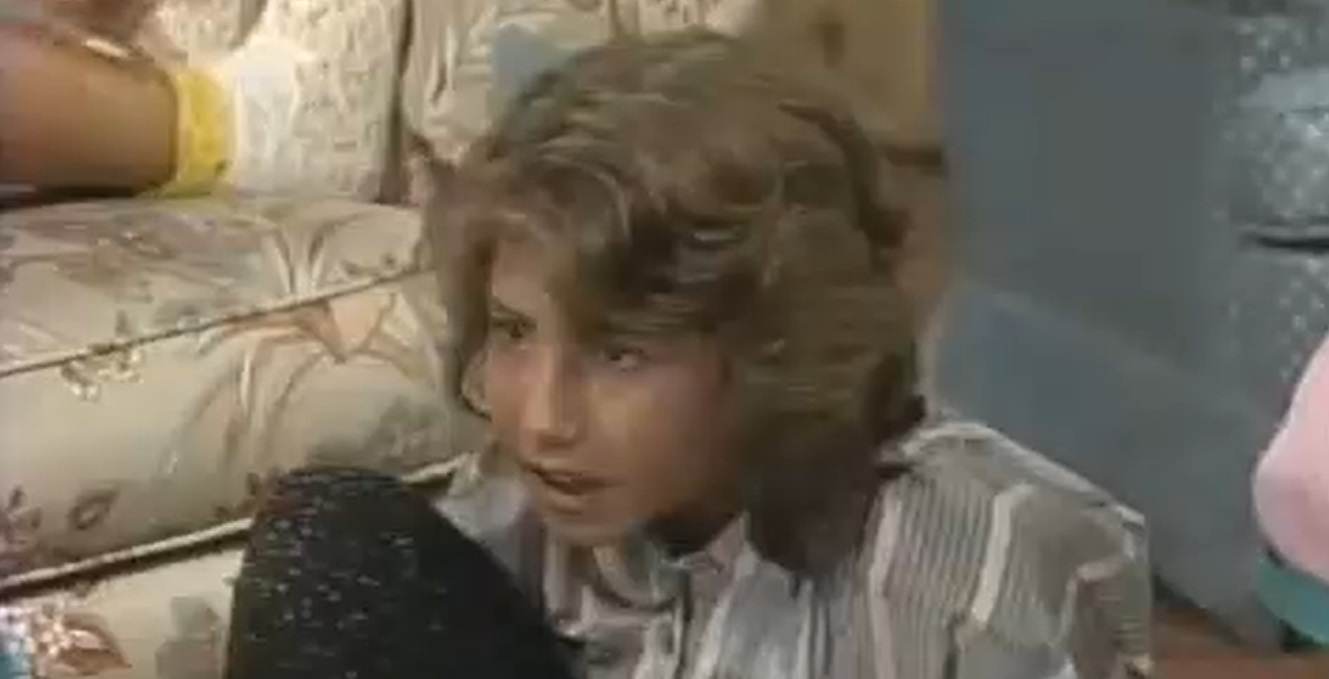 Shana Lane-Block's Bonnie was a fascinating best friend for Alyssa Milano's Samantha Micelli on Who's the Boss? because it really seems like a case of her just sort of outlasting Sam's other friends. Sam's best friend initially was Marcie, played by Nicole Eggert, but then Eggert got Charles in Charge, so she was gone. On her first day of the seventh grade, Sam and Marcie befriended three popular girls, Julia, Robin and Bonnie. In their initial appearances, the girls would all appear together, but one by one, the actors all got other gigs (Robin was played by Tonya Crowe, who has already been on Knot's Landing since Season 2 of that show, but her character's part got beefed up a lot after this episode of Who's the Boss? and Julia was played by Angela Lee, who became a cast member on The Hogan Family as Willie's girlfriend). So soon Bonnie went from being friend #4 to Sam's best friend.
They remained friends even after Sam went to college, but as the show wanted to mature Sam, Bonnie was eventually dropped (there was even an episode where Sam and Bonnie reconnect and have a crazy night that showed how much more mature Sam was now). Sam then abruptly married a guy who dropped out of medical school to pursue a career as a puppeteer, though, so…the show really had no idea what it was doing.
RALPH MALPH DIDN'T MAKE A TON OF SENSE, BUT HE WAS TOO GOOD TO LOSE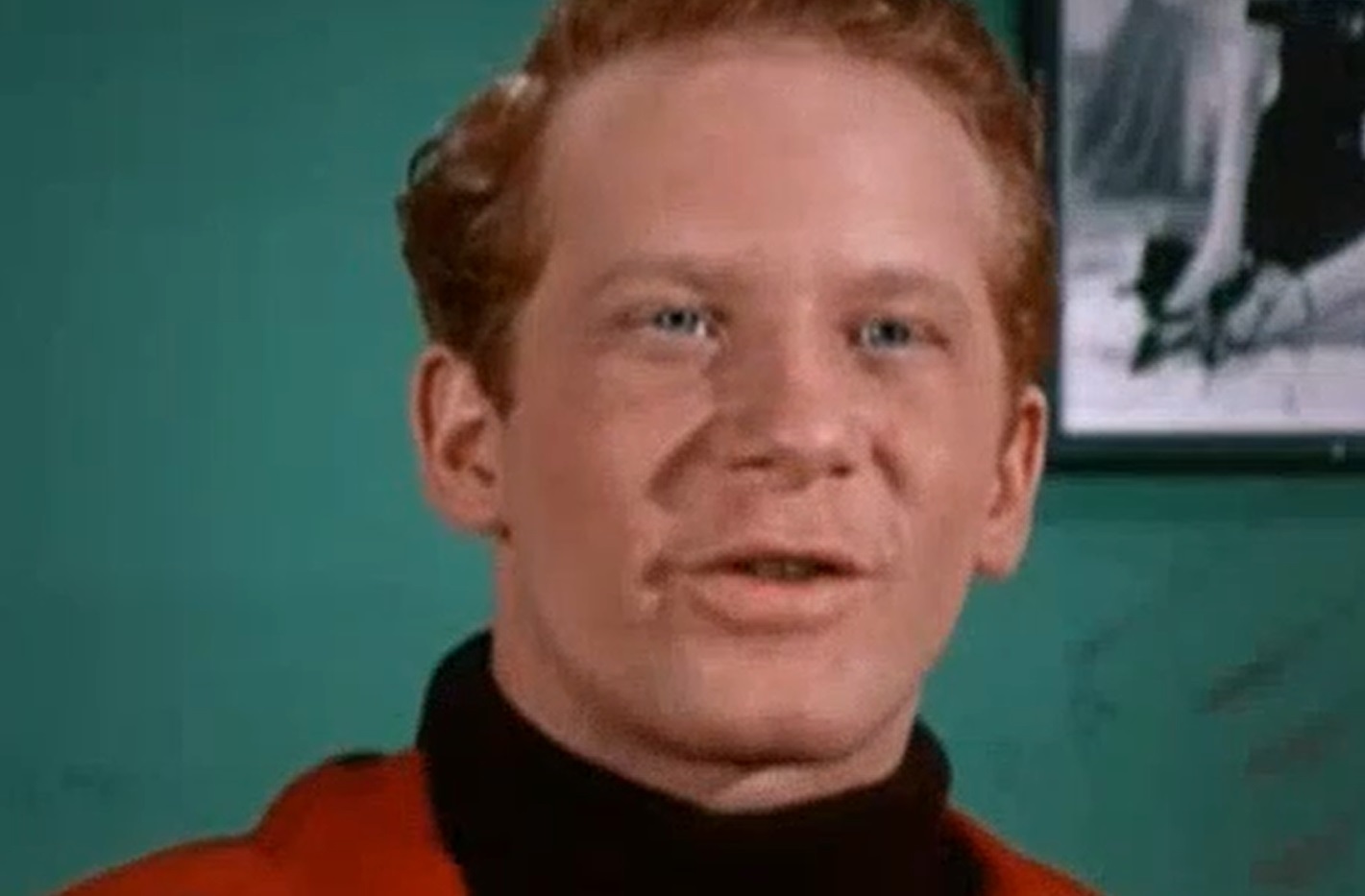 As I've written about before, the original concept of Happy Days was that Potsie Weber would be the "more experienced" friend who would help the naive Richie Cunningham out, but that role was soon taken over by Henry Winkler's Fonzie. However, there was then also…this other guy, Ralph Malph (Donny Most), who was just…ANOTHER friend of Richie's. In the first episode of the series, Ralph is a bit of a jerk to Richie, and he is sort of a frenemy in the early episodes, but then he gradually becomes just Richie's other friend and Most was just so good in the role as the goofy guy who uses laughter to get people to respect him that the show eventually just made him a cast member. He and Potsie eventually lived together (in a platonic sense, Candance Cameron Bure! Don't worry!), and when Ron Howard left the show, Most left the show, as well.
EDITED TO ADD: Actually, it looks like Most, as well as Henry Winkler as Fonzie, actually WERE official cast members from the start of the series, just not guaranteed to appear in every episode. So never mind, Most doesn't count! I'll add a new fifth example of someone getting added to the cast!
CORY KUPKUS DIDN'T GET THE GIRL ON MY TWO DADS, BUT HE GOT ADDED TO THE CAST, AT LEAST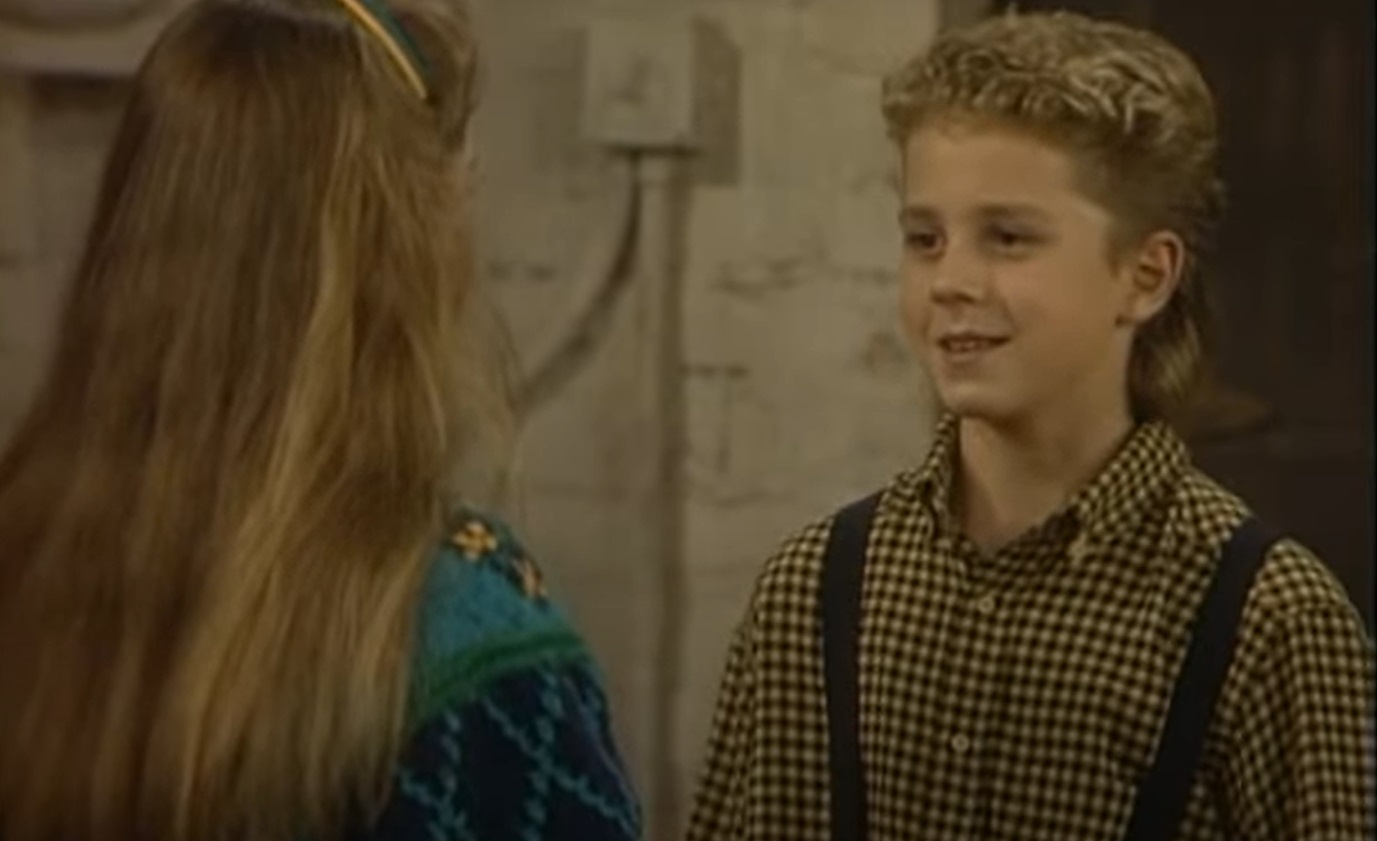 Giovanni Ribisi, initially credited as "Vonni Ribisi," was an odd addition to My Two Dads. He was introduced very early on in the series, in the fourth episode, as Nicole (Staci Keanon)'s first date ever, Cory Kupkus. However, while he was ostensibly a love interest for Nicole, he never really seemed to be treated that way on the show, as he fell very quickly into a sort of platonic deal with Nicole (they WERE very young at the time, so that's very normal, of course), and the show later introduced Chad Allen's Zach as Nicole's REAL love interest (including the awkward episode where Nicole had to confirm that Zach was who she wanted to date, making Cory SUPER pointless on the show). Ribisi was promoted to full cast member in the second season of the series. Amy Hathaway, as Nicole's boy-crazy best friend, Shleby, had a similar progression (recurring in Season 2 and then a cast member in Season 3).
Also, don't worry, Candance Cameron Bure, My Two Dads was not about a gay couple!
KIPPY STEVENS DIDN'T MAKE THE CUT FOR BUD'S MOVE TO COLLEGE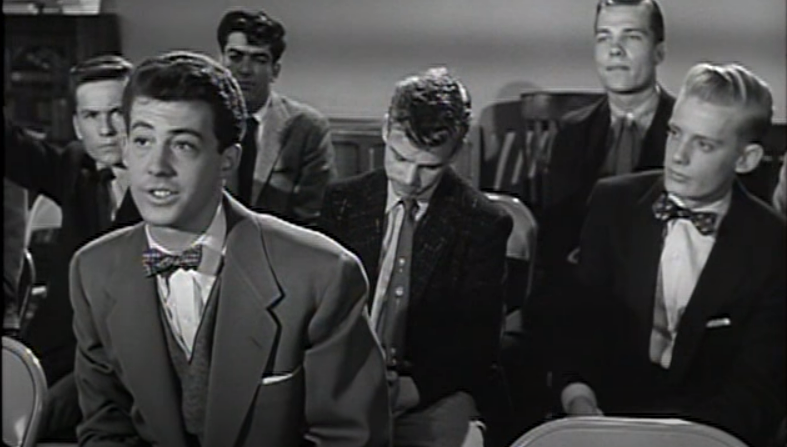 Paul Wallace's Kippy Stevens on Father Knows Best was interesting because he wasn't interesting at ALL. I honestly have no idea how Kippy appeared in the most episodes of any character outside the main family, as he had roughly zero personality. He was just a friend of Billy Gray's Bud, and that was about it. There was one interesting episode where Kippy took credit for an anonymous donation that Bud had made, and Kippy ended up being so torn up about the guilt that it was torturing him and he insisted on Bud taking the credit to let him off of the hook and Bud agreed (Kippy, of course, thinking Bud didn't do the donation, but was a good enough friend to take the credit for the guilt-ridden Kippy).
When Bud went to college in the show's final season, Kippy was cut from the show.
AS DAVID BECAME A BIGGER PART OF THE HOGAN FAMILY, HIS FRIENDS MADE THE MOVE, AS WELL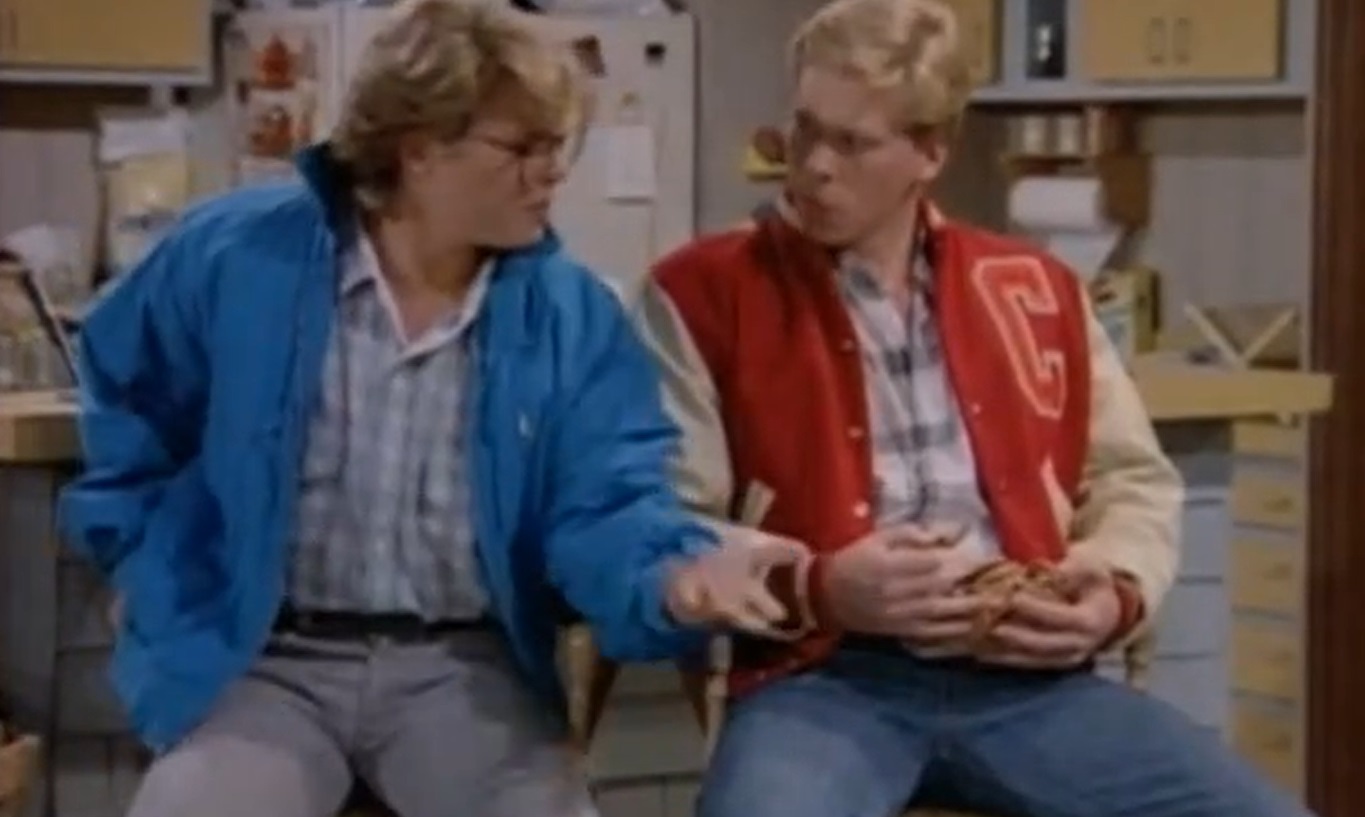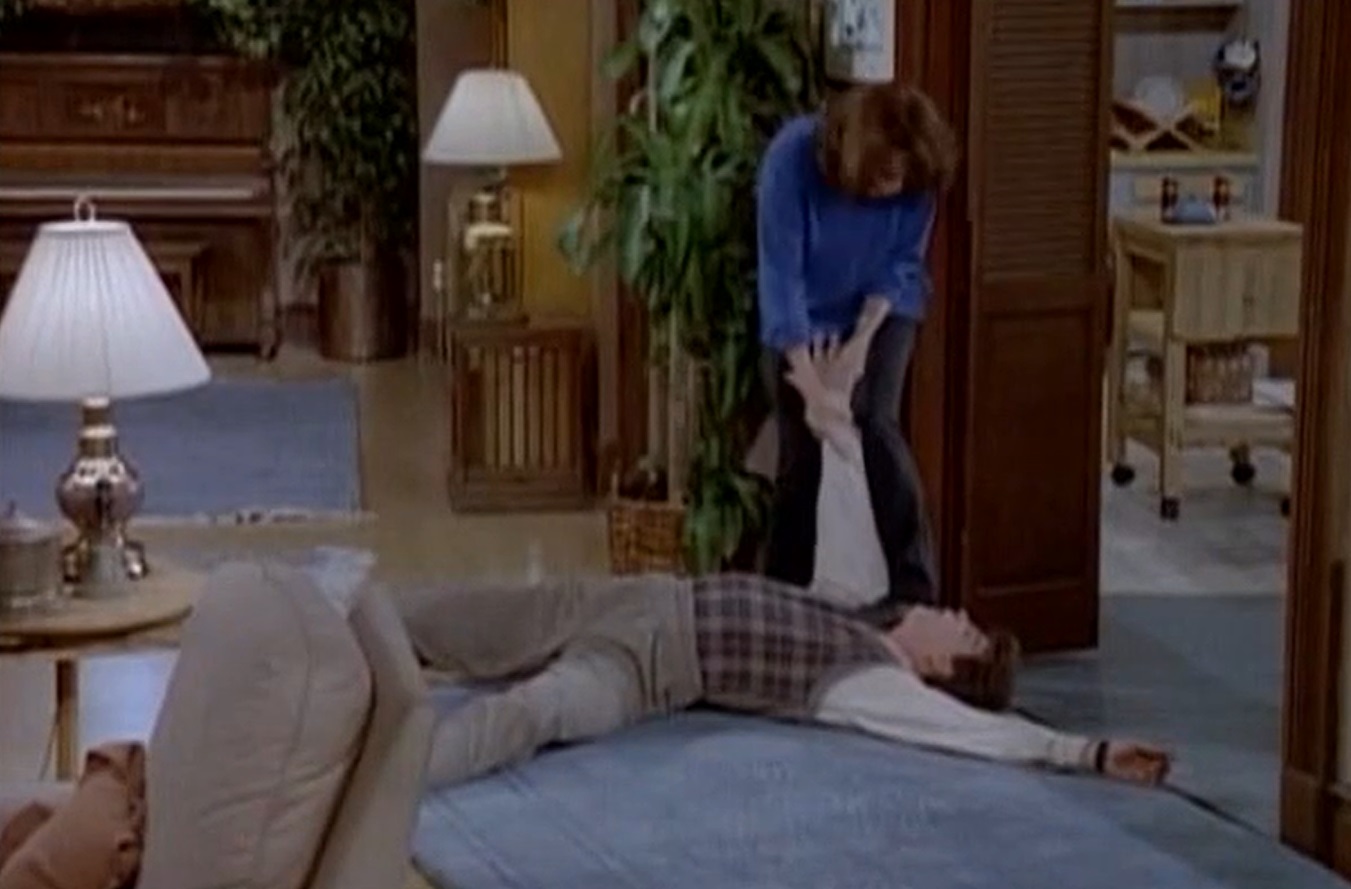 In the second season of Valerie, Valerie's eldest son, David (Jason Bateman), began to take on a bigger role on the series (much to star Valerie Harper's annoyance), and as a result, he needed some regular friends. In the second episode of Season 2, Tom Hodges debuted as Rich, a sort of jocky friend of David's. He is hanging out with David's other friend, Phil, who seems KIND of nerdy (Phil is never seen again). They mention a fourth friend named Burt. Burt (Steve Witting) doesn't show up on the show until near the end of Season 2, when he agrees to watch David's brothers for him so David can go out, only for Valerie to attack him, thinking he is a prowler.
Harper was fired after Season 2 due to a contract dispute, and David became an even bigger part of the show, as a result, and Rich and Burt became regular characters, with them becoming official cast members for Season 4. Hodges left the show (or was fired) after Season 4, though (I literally just wrote about how poorly the show, now called The Hogan Family with Harper gone, handled the credits with Hodges gone). Rich made one last appearance in Season 6, in a Very Special Episode that I'll write about in the future (as I guess I might as well do a regular Very Special Episode spotlight feature, right?).
CAROL SEAVER'S FRIENDS, DEBBIE AND SHELLEY, DIDN'T MAKE THE MOVE TO COLLEGE, EITHER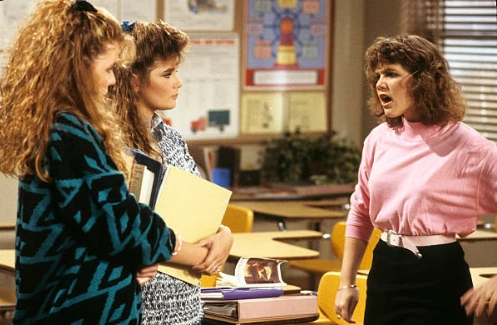 Carol's best friends on Growing Pains were Debbie (Lisa Capps) and Shelley (Rachel Jacobs), two imbeciles that never made any sense as Carol's friends, but obviously they were Carol's attempts to feel normal. You know, like, "I can't be a super brain if my best friends are these two idiots, right?. I say college is what led to the disappearance of Debbie and Shelley, but honestly, they disappeared early in Season 4, following a plot where Carol is a surprising nominee for Homecoming Queen. The show really fell apart when it came to plots for Carol around this point of the series, as they were too busy cruelly calling her fat and driving Tracey Gold to an eating disorder.
Andrew Koenig's Boner was given a proper sendoff, with Mike's longtime friend enlisting in the Marines, so I don't consider being actively written off as getting dumped the way Debbie and Shelley (and the others) were.
Okay, folks, if you have suggestions for a future Drawing Crazy Patterns, drop me a line at brian@popculturereferences.com!