Five TV Characters Who Went From Being Reasonable People to Complete Morons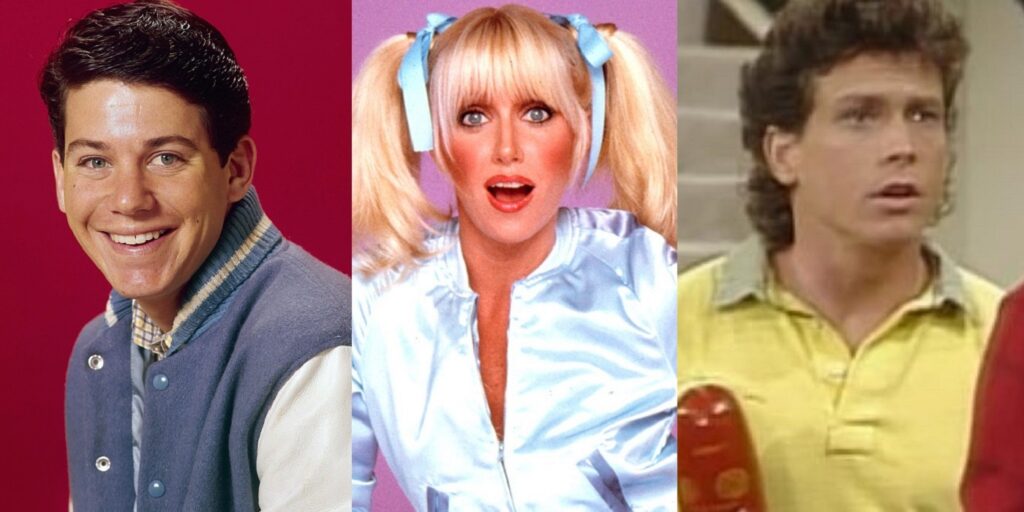 Today, we look at five TV characters that devolved from reasonable enough people to become complete morons by the time their series ended (or they left the show, whichever came first).
In Drawing Crazy Patterns, I spotlight at least five things from pop culture that fit under a specific theme (basically, stuff that happens frequently enough to be worth pointing it out). Note that these lists are inherently not exhaustive. They are a list of five examples (occasionally I'll be nice and toss in a sixth). So no instance is "missing" if it is not listed. It's just not one of the five examples that I chose. You can always feel free to suggest ANOTHER example that fits the theme, if you'd like, but nothing is "missing" from this list.
September is a month of Drawing Crazy Patterns!
As we all know, a common trope in TV series is that the longer a show goes on, the more likely that certain attributes of a person will become magnified to the point of caricature by the time the show ends. And one of those major examples is taking characters who aren't the sharpest tool in the shed and making them COMPLETE MORONS. In some cases, the characters weren't even necessarily that dumb to BEGIN with, but in TV, "wise ass" ALSO very quickly devolves into "dumbass." So here are five times that it happened!
POTSIE WEBER ON HAPPY DAYS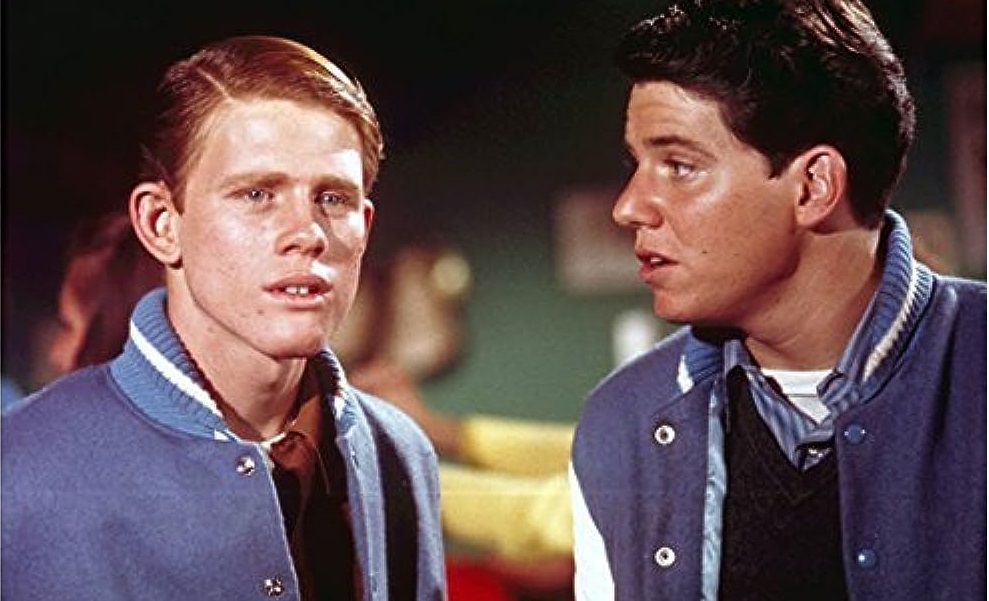 This one of the most infamous examples, as Anson Williams' Potsie Weber on Happy Days was originally intended as being the slightly more worldly best friend of the innocent lead character, Richie Cunningham (Ron Howard). However, a recurring "tough guy" character, Fonzie (Henry Winkler) VERY quickly took on that role, leaving Potsie to just be Richie's best friend (Richie's older brother, Chuck, also fell victim to Fonzie making him superfluous, as the older guy for Richie to turn to for advice was Fonzie now, not Chuck, so Chuck got retconned out of existence). The problem is that Fonzie became so popular that HE basically became Richie's best friend, as well, especially as Richie grew older. So Potsie had no real role. He was paired with Richie's other friend, Ralph Malph (Donny Most), but in general, Potsie just became INSANELY STUPID. That was his main attribute, that he was a moron. Oh, and that he could sing. Even after Richie and Ralph left, Potsie remained, a moronic joke of a character.
CHRISSY SNOW ON THREE'S COMPANY
Okay, listen, I am not going to try to tell you that Suzanne Somers' Chrissy Snow on Three's Company was ever a SMART character, but when the show began, she was only a bit ditzy. She was a fairly normal person, really. By the time she left the show, though, early in Season 5, Chrissy was practically a drooling idiot. A fascinating side effect of this change, though, was that now Jack Tripper (John Ritter) could no longer really lust after Chrissy, because she was SO stupid that it just didn't work. Instead, she became like a kid sister to him.
BUDDY LEMBECK ON CHARLES IN CHARGE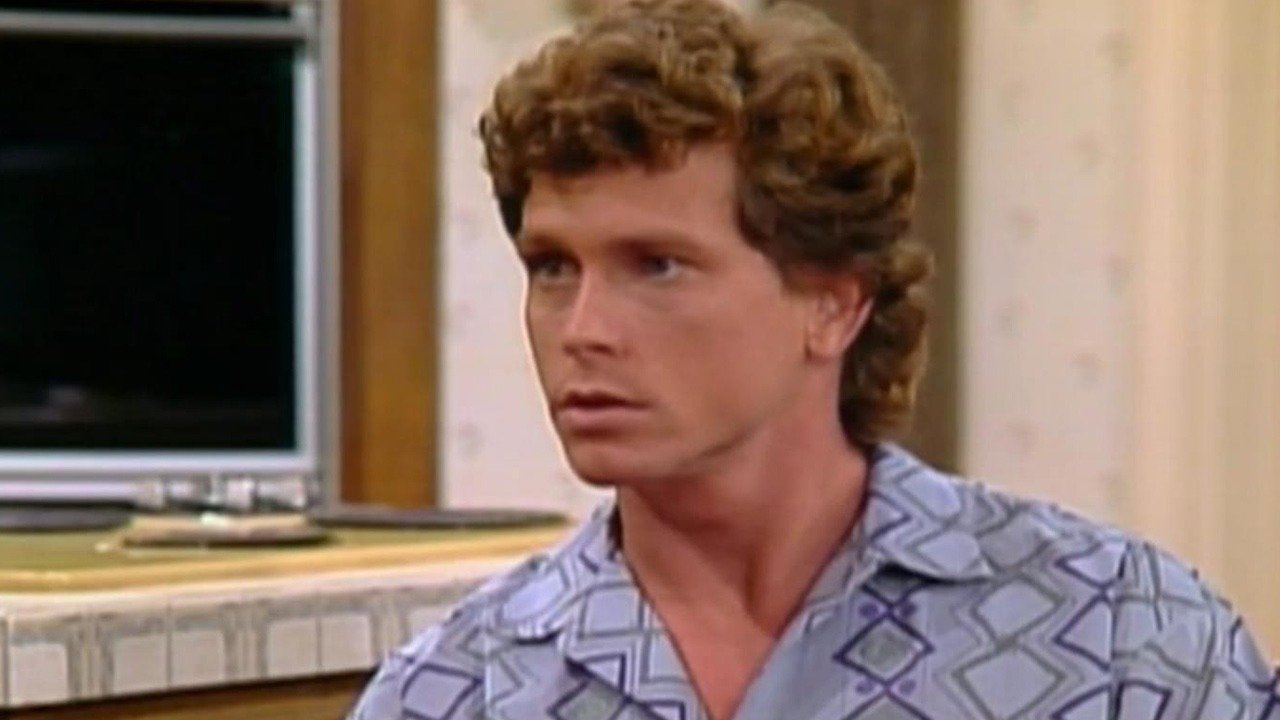 Like Potsie, the devolution of Buddy Lembeck on Charles in Charge was just depressing. When the show began, Willie Aames' Buddy was the wise-cracking best friend of Scott Baio's Charles who always tried to get the straight-laced Charles to cut loose, or to not be such a stick-in-the-mud. By the end of the series, though, Buddy seriously seemed like he was mentally disabled. We're talking well beyond broad humor and into just…I don't know WHAT they were doing with the guy, to be honest. It was just embarrassing.
ERIC MATTHEWS ON BOY MEETS WORLD
Like Chrissy, I will definitely concede that Eric Matthews was never meant to be a SMART character on Boy Meets World, as he specifically struggles with his grades when the show began, and a regular plot in Season 2 was whether Eric would even be able to ATTEND college, let alone get into a decent one.
However, Will Friedle was such a talented improvisational actor that the writers kept writing him these weird jokes, and he NAILED them, so they just kept going weirder and weirder, and eventually, despite actually getting into college, Eric was just a moron by the time the series ended. Just a complete joke of a character. He was still funny, though!
KEVIN MALONE ON THE OFFICE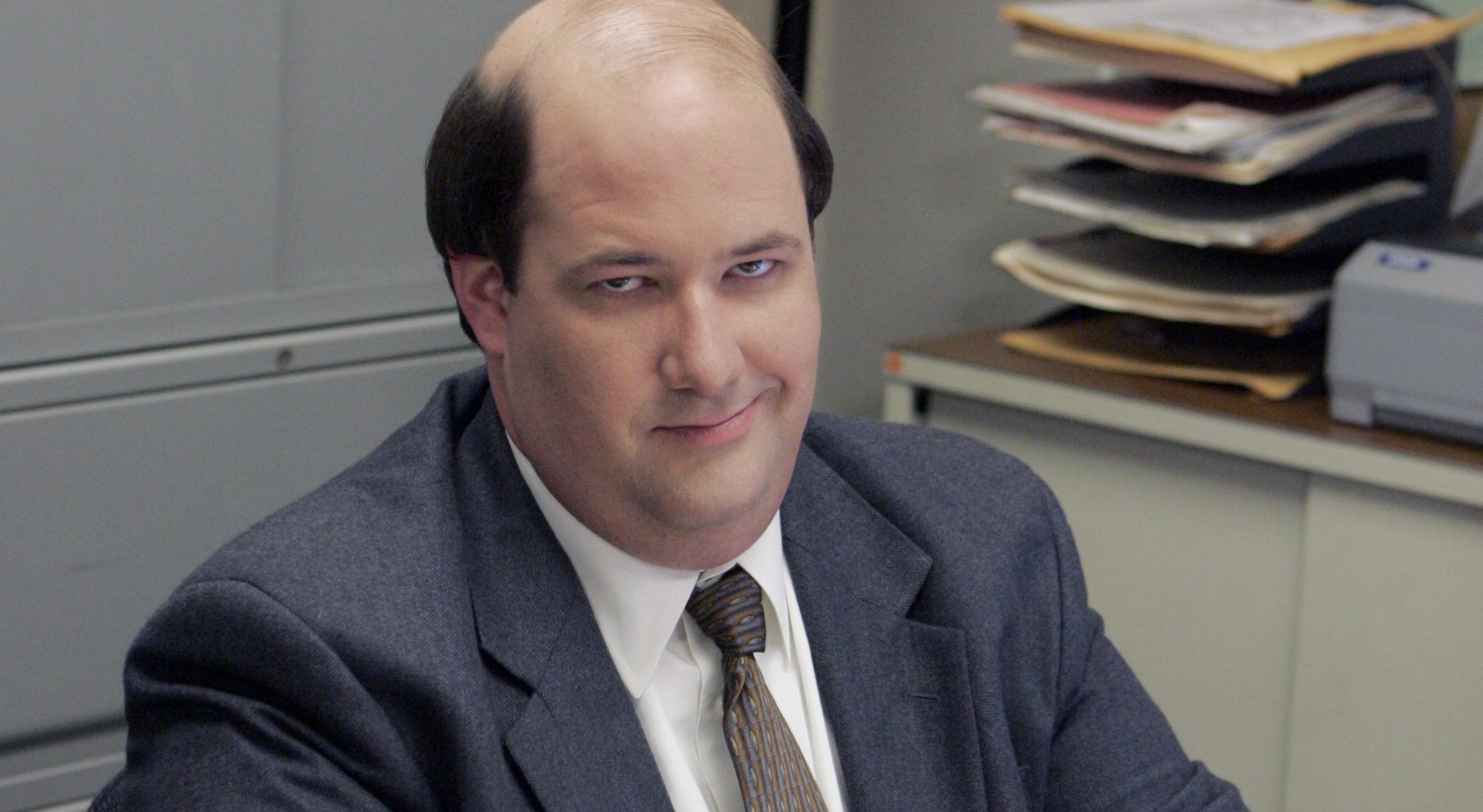 Like Chrissy and Eric, Brian Baumgartner's Kevin Malone on The Office was never supposed to be, like, a genius or anything, but when he started on the series, he was a normal enough guy. Then the show decided to make his intelligence (or lack thereof) become a major part of his character, and soon he was the type of guy who would literally wear his shoes so much that when he left them at the hotel to be shined before Jim and Pam's wedding, they were destroyed by the hotel because they smelled so bad, and so Kevin wore tissue boxes as shoes at the wedding. There's dumb, and then there's…that.
Okay, folks, if you have suggestions for a future Drawing Crazy Patterns, drop me a line at my all-new, all-shorter e-mail, brian@poprefs.com! I don't have 30 topics just yet, so I could use the suggestions!