How "From a Distance" Proved Clive Davis Wrong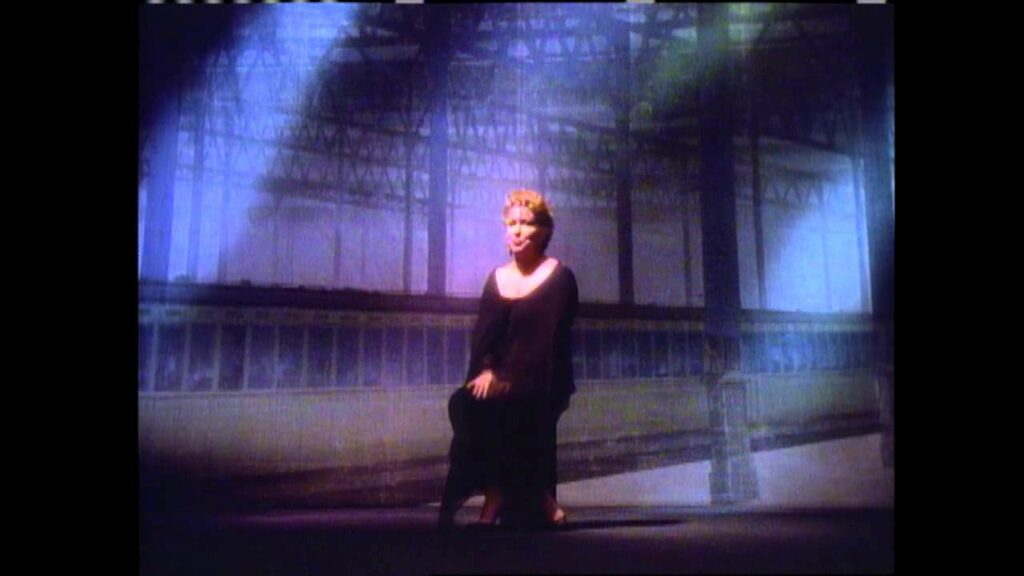 Today, we look at the long journey of Julie Gold's "From a Distance" until it became a massive hit single.
This is Cover Up, a feature where I look at the early life of songs that became famous when someone covered them.
Julie Gold had just turned 30 years old in December 1985 and was working as a secretary at HBO when her parents sent her her childhood piano and her life changed forever. She recalled to SongFacts, "I had come to New York with an electric piano. That was a hideous relationship, but it was all I had. And then for my 30th birthday, my parents thought it would be a beautiful thing for me to be reunited with the piano of my childhood. So they sent it to me in December, 1985 as my birthday present. I wasn't allowed to play it for a day because it was frozen like a block of ice. I slept in this loft bed that was over it and all night I looked over the edge and there it was. And then I came down that steep ladder in the morning and the first thing I wrote was 'From a Distance.'"
The problem with writing a great song is that, if you're not particularly well known, it's still very difficult to get your song out to the people who can turn your great song into a hit.
Gold explained the early days of the song:
The first person I sent "From a Distance" to was a guy who in my notes it says, "Music man I met by accident in a shoe store." That was early in 1986. It's the fifth song on a tape that I sent to somebody at BMI. Let's see, I sent it to Kate Wolf and I got back that she had died. How do you like that? I sent it to a guy who worked with Ronnie Milsap who rejected it for Milsap Music. Then there was this guy who used to work with Tom Rush. Most of these things had no response at all.

The first person who loved it was Christine Lavin. Christine and I had met when I still lived in Philly and was coming up to New York to do songwriting workshops. She'd give me her songs, I'd give her my songs. We had management, we lost management; we knew each other's careers very well. She was playing at this little club on MacDougal Street called the Speakeasy, and she told me, "Bring me 10 cassettes and let me see what I can do with it." Within three weeks after that, Vince Scelsa played it on KRock. I sat down on the floor in my apartment and listened. Introducing it, he said, "So I play this for everyone out there who still cares." And then he played my demo of "From a Distance."

On May 5th, 1986, Nanci Griffith called to ask to record "From a Distance," because Christine had sent her a copy. This was the first song of mine anyone had recorded.
(As an aside, I was planning on doing a different song for this first edition of this feature, but then Nanci Griffith passed away and I felt it only right to work her into one of the first day features on the site)
Griffith's version of the song wasn't even released as a single in the United States, but it became strangely popular in Ireland, so that gave Gold a little bit of money to work with at the time.
Amusingly, she also got to tour a little bit with Griffith performing piano for the song. She recalled to Don Silver, "I went "on tour" with her [Griffith] because her piano player's wife just had a baby. So I got to watch the whole show and then come out and accompany her on the one song. It was such a thrill for me. We went from NYC to DC to CT. to MA. This shot was taken in a new gorgeous NARROW theater in Boston… I remember the piano was so shiny. It looked like black glass! I took the whole week off from HBO… Never did that before. It was one of the greatest weeks of my life."
Gold eventually decided to just take a risk and quit her job at HBO and devote her time solely to trying to sell "From a Distance." Her parents helped pay her rent while she spent her money on mailing copies of her demo of the song to producers. She recalled, "That was $500 a month and during that time I did God's work with my music. I sent out songs to "Dear Ms. Streisand, Dear Mr. Manilow, Dear James Ingram, Dear Natalie Cole. Everyone was looking for songs then. I knew my UPS man, I knew my FedEx man. I knew my copy center man. I knew my mailman. I knew everyone. For six months I did the greatest work of my life. But I didn't catch one single fish. And at the very end of those six months came a check from BMI for Nanci Griffith's accumulated royalties overseas. And that let me have another six months, which brought me to 1990."
The biggest break was when American Airlines did a "Looking Back at the 1980s" video that they included on their flights in 1990 and they used Griffith's version of "From a Distance" to score the video. That gave Gold a new hook to use and eventually, she got the video with a note from Gold in front of Clive Davis, the head of Arista Records and one of the most famous producers in the history of popular music in breaking new acts (some of the music acts that he first signed include Janis Joplin, Laura Nyro, Santana, Bruce Springsteen, Chicago, Billy Joel, Donovan, Blood, Sweat & Tears, Loggins & Messina, Ace Of Base, Aerosmith and Pink Floyd, and it was his interest in Whitney Houston and Barry Manilow that made those two pop stars, as well).
His response, though, was not what she would have wanted. She recalled, "One day later the note was back in my hands and it said, "'From a Distance' is a beautiful song worthy of a Joni Mitchell authorship. Unfortunately, I am only looking for hit songs, as the writers have their own album cuts so I have to pass. But thank you and congratulations."
Gold was undeterred and then…
I came home one night to my answering machine flashing. And the guy said, "Hello, my name is Mark Shaiman and I work with Bette Midler. Steven Holden at The New York Times told us you have a song called 'From a Distance,' and we would love to hear it." I sent it out to him, but I always tell myself it's not going to happen. That's the only way you can protect yourself. But I heard back almost instantly. And that's when my life changed.
By that point, Gold was also being courted by publishers to sign her to a publishing deal, but obviously, when Midler recorded "From a Distance" and made it the lead single of her 1990 album, Some People's Lives, it became a massive hit…
The timing of the song coincided with the Gulf War and the song became a sort of soundtrack to the war, making it even MORE indelible. Gold would later win the Grammy for Song of the Year for "From a Distance" and the rest, as they say, is history.
Be sure to read the rest of that SongFacts interview with Gold for some extremely candid stories about her first meeting with Midler, where she felt Midler sort of ignored her in favor of Diane Warren, who was also there.
If you have a suggestion for a future Cover Up, drop me a line at brian@popculturereferences.com